Powerscourt Distillery has recently launched the first Fercullen Single Malt whiskey distilled and aged on its premises. The Wicklow distillery claims that it is the first whiskey distilled in the county in over a century.
According to Powerscourt Distillery, the Fercullen Single Malt whiskey is full of flavour, with notes of toffee, baking spices, vanilla, dessert apples, pears, soft leather, cinnamon, nutmeg, and baked buttered pastry crusts. On the palate, the whiskey offers rich notes of vanilla custard, soft oak, salted caramel, digestives, and tarte tatin. The warming finish is complemented by oak spices, soft leather, honeyed almonds, and stewed fruits.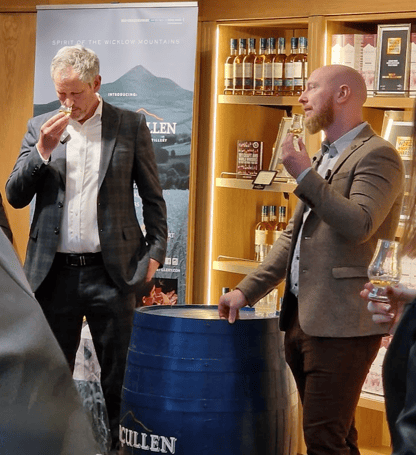 John Cashman, the distillery's head of new product development, said, "Our First Fercullen Single Malt release takes authentic inspiration from our unique location. It is a great honour to be involved in the inaugural release of a whiskey which was completely distilled here in Powerscourt Distillery. The whole team is exceptionally proud of this key milestone in our story, especially our first employee and Senior Distiller, Johnathan Graham, who, alongside our founding Master Distiller, supervised the first distillation in 2018. Our award-winning Master Distiller, Paul Corbett, has curated the final liquid."
Powerscourt Distillery is a 20,000 square foot whiskey distillery and visitor centre in the Old Mill House on Powerscourt Estate. The visitor centre opened its doors in May 2019, following the first production of new make spirit in June 2018. Tours of the distillery can include visiting the on-site maturation warehouse used to fill and store the whiskey casks.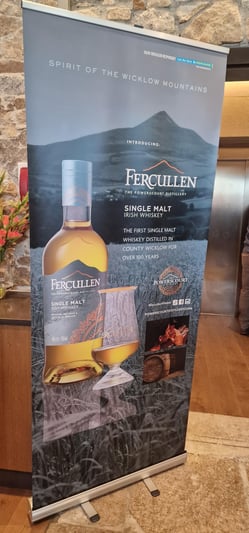 Apart from the Fercullen Single Malt, the Powerscourt Distillery Fercullen Irish Whiskey range includes Fercullen Falls, Fercullen 8YO Blend, Fercullen 10-Year-Old Single Grain Whiskey, Fercullen 18YO Single Malt, and Fercullen 21-Year-Old Single Malt Whiskey. These whiskeys are made from bought-in spirits, overseen then by none other than Master Distiller, Noel Sweeney.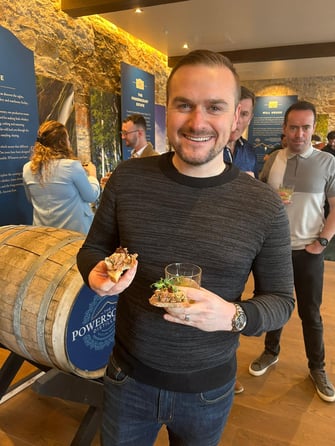 Craig Ellis - The Pot Still
Overall, the launch of the first Fercullen Single Malt whiskey by Powerscourt Distillery is a significant milestone for the distillery, showcasing the team's expertise in creating top-quality whiskey with unique flavours.
The Powerscourt Distillery Single Malt whiskey is now available for purchase from selected stockists nationwide, online, and from the visitor centre on the Powerscourt Estate. The price is €55 per bottle.