Most people would be alarmed having a whiskey named after them, but this goes to show the level of integrity that Midleton show for Barry Crockett, unlike those actors who get a lifetime achievement award for just missing out on multiple Oscars.
Barry Crockett was actually born in a cottage on the grounds of the Midleton distillery (before the new one was built) and took over from his father (Max) as Master Distiller in 1981, and has been responsible for shaping the entire range of whiskeys for Irish Distillers, from the global favourite Jameson to the Midleton Very Rare range and the Single Pot Stills of Midleton range. Barry Crockett retired after 47 years of service, bringing an end to the Crockett family's 70-year legacy. This expression is the first Irish Distillers expression to be named for an individual distiller since John Jameson. Which after all this, I feel he is more than entitled to have a whiskey named after him!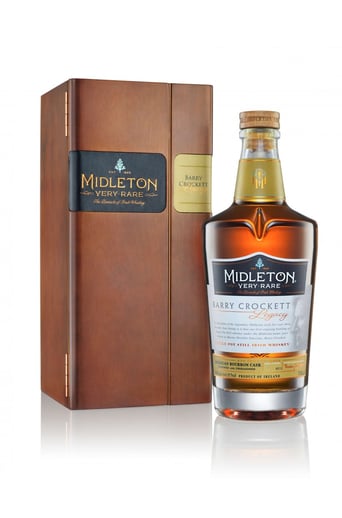 Barry was succeeded by Brian Nation, who was Barry's understudy for more than 10 years. And since then, Brian Nation's somewhat of a shock announcement this year, has now been succeeded by Kevin O'Gorman. However, the Midleton Very Rare 2020 will be the last of the range with the Brian Nation signature.
However, back to this whiskey, it was part of Midleton's new series of pot still whiskeys released by Irish Distillers (see also Powers and Redbreast) as a sign of their commitment to the traditional style of distilling, and in this particular case, exclusively American bourbon barrels for maturation. In an unusual twist, they also use some brand new American oak barrels. By unusually, I mean, this can tend to overpower the spirit, but since they use this in moderation, it only proves to enhance the creamy, buttery mouth feel and spicy character.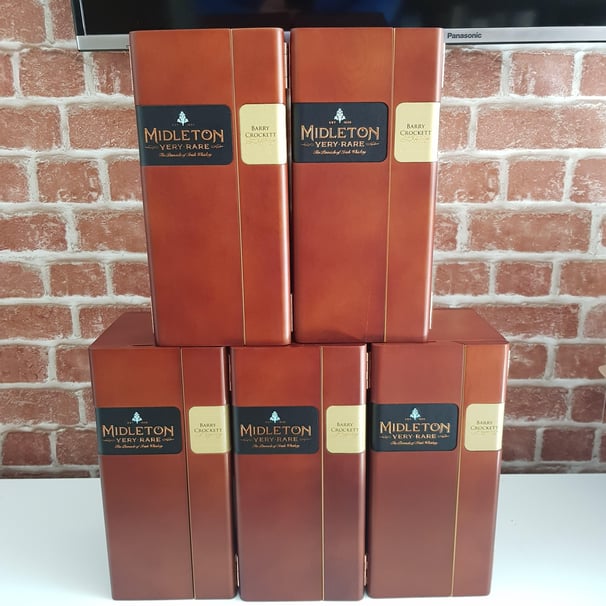 Bottled and released at 46% and non-chill filtered, it has no age declaration, however, the blend of whiskeys used range from 10-22 years of age. The bottle's packaging/box is perfect for the quality of the liquid it contains, however it becomes redundant when the whiskey is no longer flowing. Some will argue at the price (€250), but quantities are limited, and this premium whiskey is to celebrate the legacy of one of the great names in world distilling. My thoughts: buy a bottle, open it for a special occasion, enjoy it and share it with loved ones, you won't regret it!
Tasting Notes: Barry Crockett Legacy Single Pot Still Whiskey
Nose: Elegant aroma of vanilla and toasted oak complimented by a touch of lime, succulent green berries, pears and green sweet pepper.
Palate: Light pepper carries onto fresh citrus, limes and mandarin orange sweetness. A hint of cinnamon with vanilla and oak reveals its years spent in American oak.
Finish: The full spectrum of flavours lasts well into the finish, slowly fading to expose the clean American oak foundation.