There's a new player in town, with a very familiar face, it goes by the name of Keeper's Heart. And they've brought two varieties with them for us to enjoy in Ireland. The Irish American and the Irish Bourbon. These exquisite spirits are the brainchild of the talented master distiller Brian Nation (former Midleton Master Distiller) and the O'Shaughnessy Distillery Co. based in Minneapolis, USA.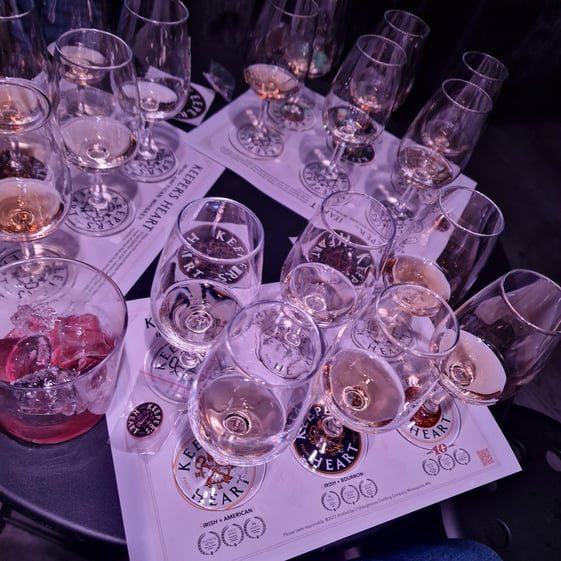 Brian Nation and Patrick O'Shaughnessy took to the stage in a packed room in Lost Lane, Dublin. The story we all wanted to know, was how did Patrick manage to get Brian to take the chance away from Midleton and Irish Distillers. As the cousins (Patrick and Michael) set off to the Emerald Isle, they sent a chance email to whom they considered the finest Master Distiller in the world, Brian Nation. Much to their surprise, Brian responded and they set up a 30 minute meeting in Cork, Ireland. Well, that 30 minute meeting turned into a 5 hour meal as Michael, Patrick, Gerry, Brian and his wife Una created an immediate connection. A new family was forming and a vision was emerging: to blend the best of Irish and American whiskey traditions to create something entirely new.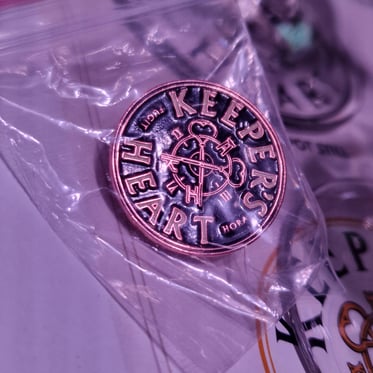 To realize their vision, they knew they needed their own whiskey. They needed a place where Brian could fulfill his desire to innovate, to push the category and to blend the best of Irish and American traditions. So they created O'Shaughnessy Distillery in their hometown of Minneapolis and warmly welcomed Brian and the Nation family to that side of the pond. O'Shaughnessy Distillery was built in an old potato factory and features the key to making Irish style whiskey: three beautiful copper pot stills.
Keeper's Heart Irish American whiskey is a blend of Irish and American whiskeys that come together to create a unique and complex flavour profile. The whiskey is a blend of Irish grain and single pot still whiskeys, infused with it's spicy neighbour from across the water, an American rye whiskey. The outcome of this marriage, a creamy rich, butterscotch sweetness, with some tingling spice, slow kick surrounding the tongue. The nose is redolent with notes of vanilla, oak, floral and spices, while the palate offers a balanced blend of dried fruits, ginger, caramel, and spice.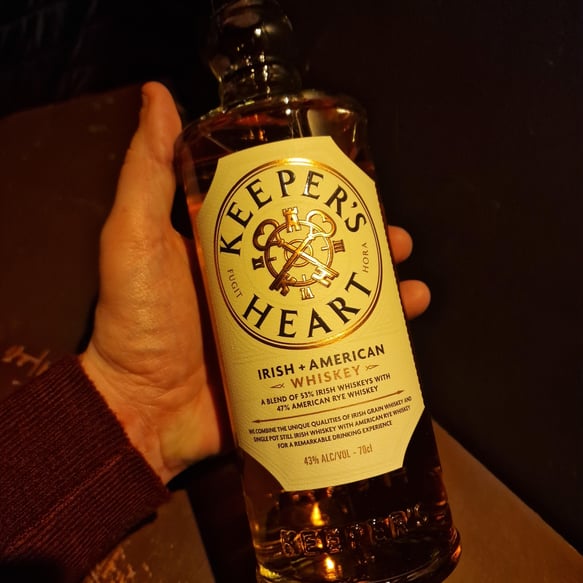 On the other hand, Keeper's Heart Irish Bourbon whiskey is a true celebration of Irish and American traditions. The whiskey intertwines two great styles of whiskey, the earthy spices of the single pot still Irish whiskey, with the delicate butterscotch sweetness from Irish grain, and finally the notes of charred virgin oak and caramel from the bourbon. The result is a rich, full-bodied whiskey that offers a symphony of flavours, from vanilla and caramel to toasted oak and spices.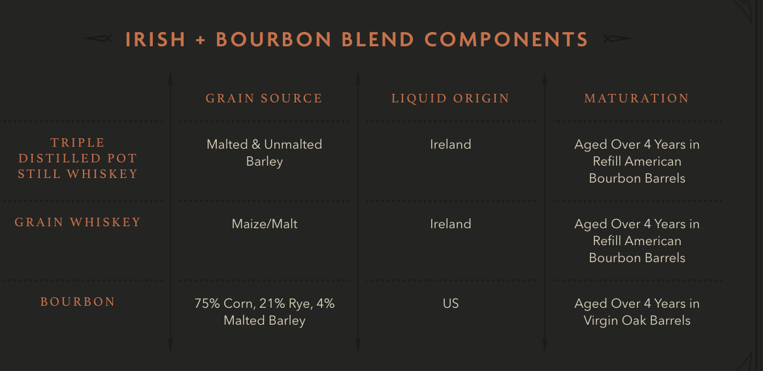 Both Keeper's Heart Irish American and Irish Bourbon whiskeys are the perfect examples of what happens when tradition and innovation meet. Master distiller Brian Nation has crafted these spirits with great care, ensuring that they represent the best of both worlds.
Keeper's Heart Irish American and Irish Bourbon whiskeys are a testament to the power of collaboration and innovation. They are a tribute to the rich traditions of both Ireland and America, and a nod to the future of whiskey-making. f you're a whiskey lover looking for something new and exciting to try that gives you the best of both whiskey styles, both are available to purchase here.