Bushmills, the distillery that claims to not only be the oldest distillery in Ireland, but the oldest distillery in the world, and is one of the most famous brands in Irish whiskey.

Here's a little history lesson: the company itself didn't come into existence until 1784, however, as you can see on the bottle, 1608 was the date that King James VI/I gave a licence to distil to the contemporary landowner. 1608 or 1784, we are still talking about a long legacy of distilling and whiskey making history.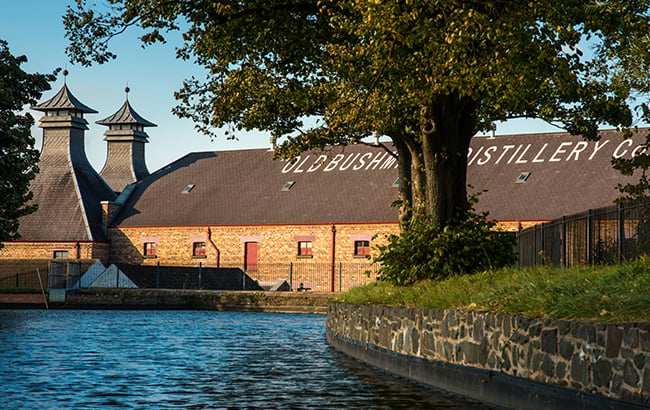 Bushmills Distillery is based in County Antrim in Northern Ireland, and Bushmills are proud of the fact that they only use malted barley, and triple distil their spirit. It's something that they have become well-known for.

Bushmills 10 year single malt is one of Bushmills' core offerings, and is keenly priced when compared to many whiskies of a similar age. The whiskey itself is a blend of their whiskies aged for at least ten years in bourbon and oloroso sherry casks. Bushmills 10 year single malt is bottled at 40% abv, the minimum for a whiskey.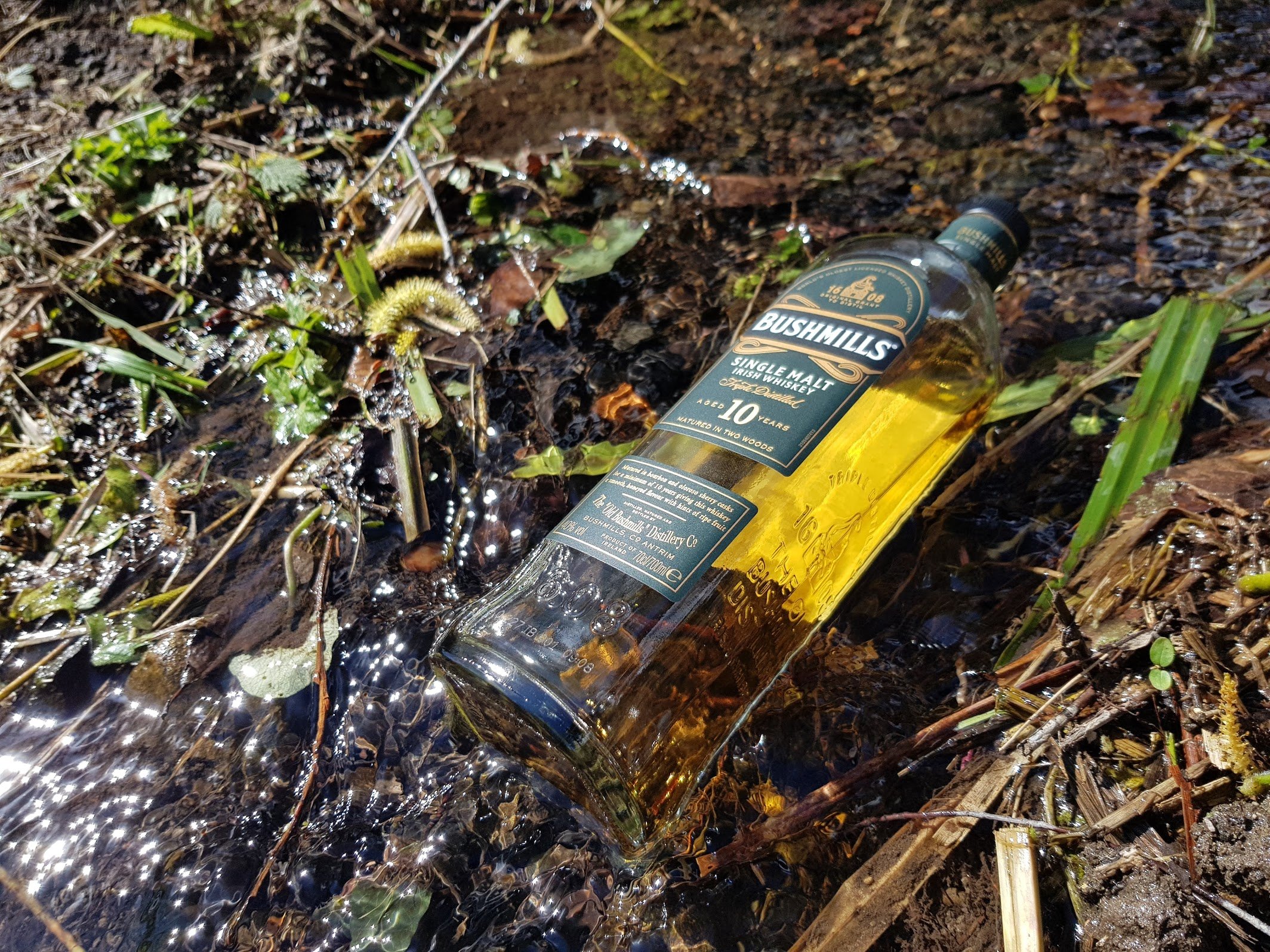 The branding and packaging is what we've come to expect from Bushmills, their iconic rectangle, squared-off bottles, with the famous label in a darker green rather than the original white label. Holding an invitingly delicious gold coloured liquid.


Tasting Notes: Bushmills 10 Year Single Malt Whiskey
Nose: Light-bodied cereal grain sweetness, apple tart, notes of banana and smooth vanilla. There's a light caramel note, with pepper and a touch of cinnamon.
Taste: Heavy vanilla comes in on a smooth, clean malt cereal, the fruity apple blends with tropical mango and apricot and finishes with a little touch of sherry.

Finish: The finish is quick and not long lasting. Neutral wood notes and some pepper. This is a light, subtle whiskey.