Cooley Distillers spent a lot of time in recent years proudly proclaiming themselves as 'the only Irish-owned Irish whiskey distillery', but sold out to Beam Inc. (USA) at the end of 2011 for €80 million. And in all the current excitement about the Irish revival and renaissance, let's not forget that they built the 1st new distillery in Ireland for over 100 years.
Personally, I've found it hard to get into peated whiskeys, my palate and nose tend to lean towards a more subtle whiskey. However, there is no denying that there is popularity there and I'm not one to tell you what, how or when you should be drinking, I'll just suggest some ideas to open your mind and views, if your palate enjoys smokey, by all means, fire ahead, no pun intended...
Speaking of smoke, before you let this whiskey touch your lips, its' vapours tell you all about its' character, this is robust and full. If you don't have the likes of a Tuath Tasting Glass or Glencairn style, an old trick here is to rub a small amount of the whiskey into the palms, rub your hands together then smell them (this also makes it look like you know what you are doing).
The smokey peat comes through, however, it's nowhere near the strength of that from our friends over in Islay. In fact, this whiskey is quite smooth and a perfectly pleasant underlying sweetness emerges after a while. I don't get a hint of the medicinal character that some get, with many referring to their childhood's and cleaning cuts with TCP.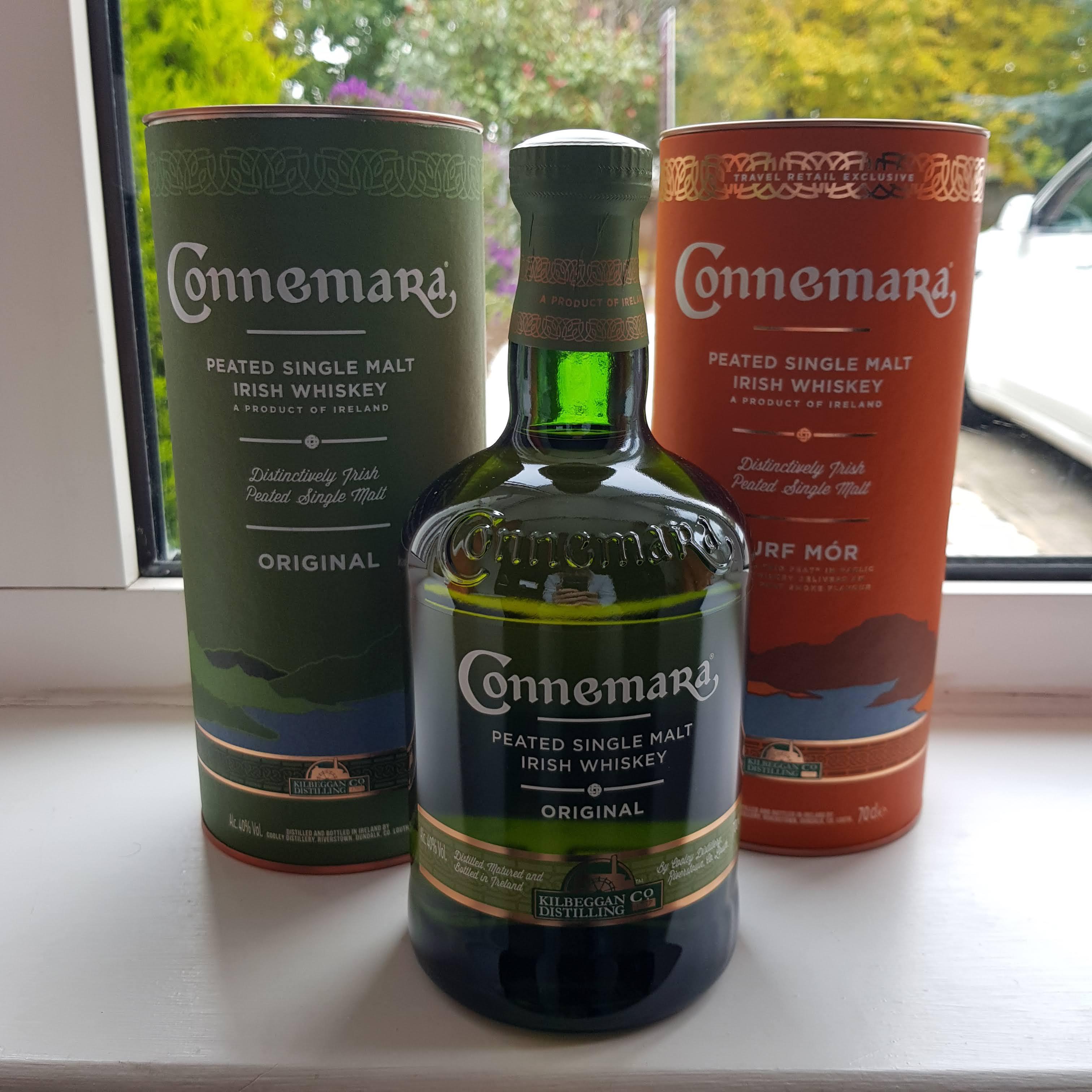 This also comes in a cask strength variation at 59.7% abv, a Double Gold winner at the 2011 San Francisco World Spirits Competition. or as Turf Mór, a cask strength limited edition Small Batch Collection that has been created using very heavily peated malt (50 ppm!).
Hats off to Cooley Distillery for this whiskey, being a small distillery (not now with Beam backing), to be able to be more creative and experimental with their whiskey making. This is all part of the revival in Irish distilling and it laid the path for new peated additions, such as Teeling Blackpitts Peated Single Malt.
Tasting Notes: Connemara Peated Single Malt
Nose: Fresh and relatively mild, smoke but also dried red fruits and vanilla.
Palate: Green apples, honey, malted grains, buttered toast, marmalade and citrus.
Finish: More assertive than expected; possibly a slight rubber note at the end.