Currach single malt Irish whiskey
Currach single malt irish whiskey comes to market from the creators of Kalak Single Malt Vodka and Ornabrak Single Malt Gin, Patrick Shelley of Origin Spirits, welcomes into the range the first whiskey to be finished in seaweed charred casks. Originally matured in ex-Bourbon casks before being finished in seaweed charred virgin oak casks has resulted in a multi-layered flavour profile with a delicate savoury character.
Origin Spirits: Patrick Shelley
Patrick is no stranger to prestige brands, having worked for luxury goods group, LVMH (Louis Vuitton Moët Hennessy) for 15 years across six markets including South East Asia and Russia.
Shelley's working life revolved around selling top-end tipples such as Hennessy Cognac, Moët and Chandon champagne and Glenmorangie Whisky. In 2013, he decided to use his experience to establish his own premium drinks company, Origin Spirits. Its first product, Kalak Vodka, was launched last year to rave reviews.
Kalak is an upper premium Irish vodka that uses 100 per cent Irish ingredients and derives its name from the phonetic spelling of 'An Cailleach' the Irish Celtic goddess and queen of winter.
We attended the soft launch of Kalak Vodka and Ornabrak Gin at Bar 1661 last year, where Shelley explained how he spent 24 months working with three internationally renowned master distillers to refine the taste of Kalak. During this time he also participated in the Teagasc/Bord Bia-run Foodworks programme for budding food and drinks entrepreneurs. Shelley comes from Tipperary and initial feasibility study support for the venture came from the Tipperary local enterprise office.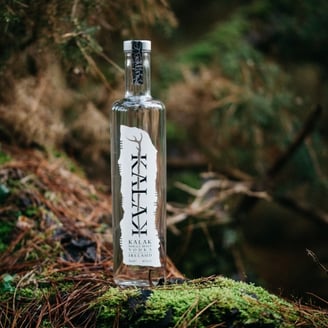 The investment in Origin Spirits to that date was around €200,000. The company employs three people and this is expected to double over the coming months. Origin's products are made on its behalf by West Cork Distillers.
Using Seaweed with Whiskey
There is incredible innovation and energy in the Irish spirits market and the last few years have seen the emergence of world-class premium Irish brands, particularly in the whiskey and gin sectors. All different but share the same goal of building long-term brand value in the international marketplace and promoting Ireland as one of the world's best premium spirit producers.
The name 'Currach' comes from a traditional Irish boat made of wicker, animal skins and tar going back to the Neolithic times. It would have been used to gather religious artefacts, transport whiskey to Scotland and today is still used to harvest seaweed in Ireland.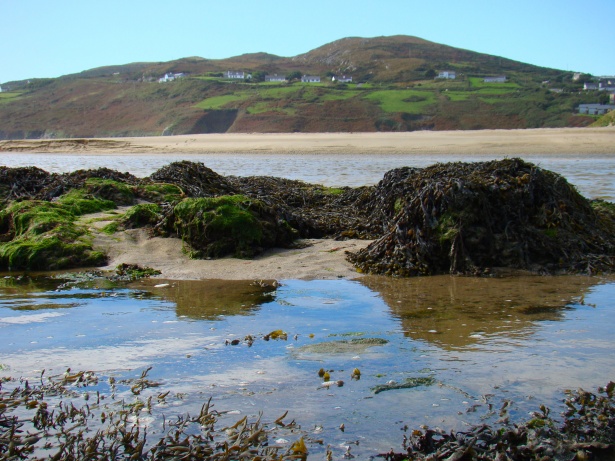 What sets this brand apart and makes it so innovative? How do you bring major elements of Ireland together, using land and sea? What about finishing your Single Malt Whiskey in an Irish seaweed charred cask, to my knowledge, this is a first for Irish Whiskey. We're excited about this new whiskey and getting a taste shortly, stay tuned.
The whiskey is now available for Pre-Order, and in-store the week beginning Monday 23rd March at Celtic Whiskey Shop.