Exciting news for Egan's Irish Whiskey!
I've got some exciting Irish whiskey news to share with you all. Get ready to raise your glasses because Egan's Irish Whiskey has just won big at this year's prestigious SIP Awards. Not only did they win one, but they took home not one, but TWO top honours!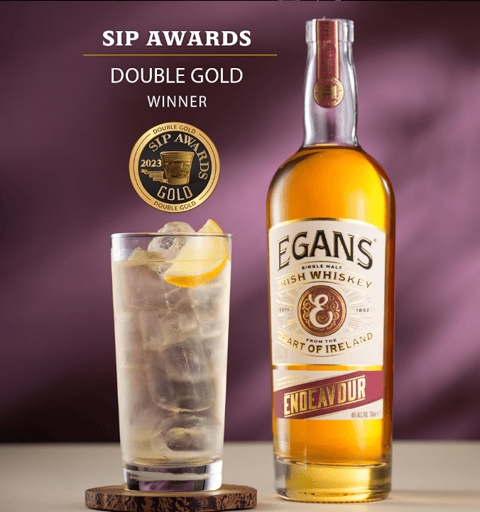 The SIP Awards, also known as the Spirits International Prestige Awards, is a prestigious competition that celebrates excellence in the spirits industry. Established in 2008, the SIP Awards is unique in that it is the only international spirits competition where the judging panel consists entirely of consumers. This consumer-centric approach sets it apart from other industry competitions and provides a valuable perspective on the products being evaluated. The SIP Awards recognizes outstanding spirits across various categories, including whiskey, vodka, tequila, rum, gin, and more. The awards are a testament to the dedication and craftsmanship of distilleries worldwide, as well as a trusted guide for consumers seeking quality and exceptional spirits.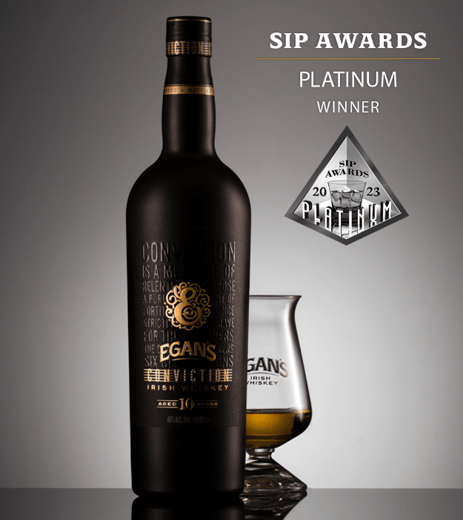 Egan's Endeavour snagged the DOUBLE GOLD Award, while Egan's Conviction proudly walked away with the PLATINUM Award. A big thank you goes out to the panel of consumers that were judging this year at the SIP Awards, their taste buds have definitely spoken. Cheers to Egan's and their well-deserved victory!