Fercullen 10 Year Old Single Grain by Powerscourt Distillery who has, for the last few years been working on creating a new distillery in the heart of Enniskerry, Co.Wicklow, on the Powerscourt Estate grounds. Their first collection of whiskeys have been released under the name of Fercullen. Fercullen is a name derived from "FeraCulann – the lands that surround the Powerscourt Estate".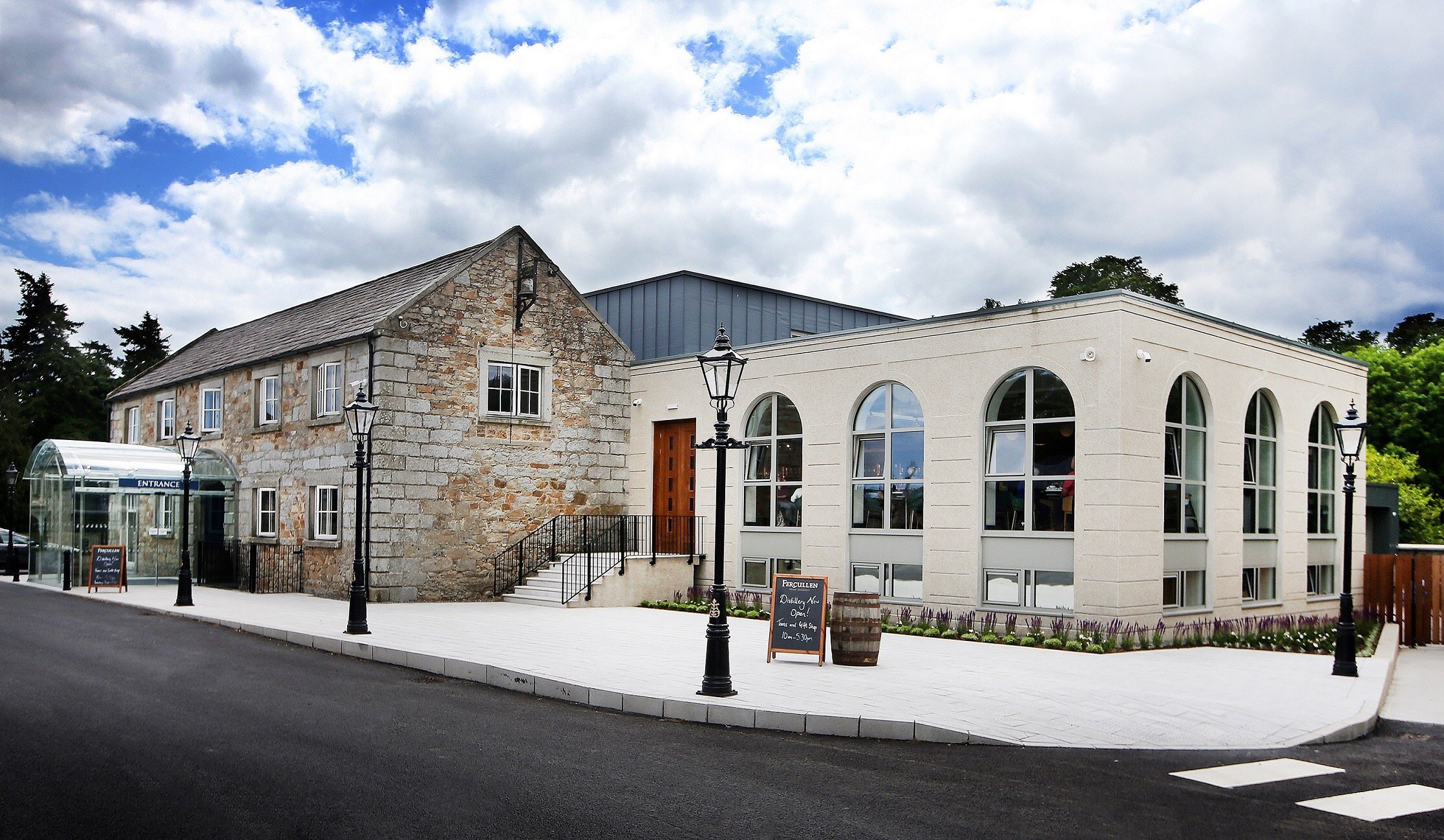 The first of this collection to try, has to be the Fercullen 10 Year Old Single Grain. At a very reasonable price, this bottle is one that could equally be shared or one you keep to yourself and savour. Fercullen 10 Year Old Single Grain is created from Cooley distilled grain whiskey (distilled by Noel Sweeney before he moved to Powerscourt Distillery) in American white oak barrels before being recasked and aged in ex-bourbon barrels for 2 years.
At first, the strong aroma of vanilla makes way to much more complex and sharper flavours,
with fruits like mango and apple standing out. The finish is short and a real delight. Flavours
of chocolate and sweet fruit lead the way to a woody aroma, a clear remnant of the bourbon recasking.
A great introduction to the collection. More on the rest at another sitting…..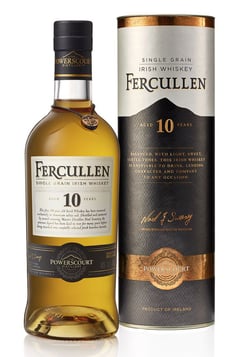 Tasting Notes: Fercullen 10 Year Old Single Grain

Nose: Sweet vanilla, citrus, honey, spice, almonds, candy orange and oak.

Taste: Smooth, sweet, crisp grain with complex combinations of oak, fruit, and sweetness.

Finish: Silky to start with a long lasting sweet, vanilla oak finish.