The Foxes Bow Origin Story
This story begins in a bar, just like most great ones do. In the beginning of 2019, co-founder Tony, a proud Limerick man and chartered accountant for X, Google's Moonshot Factory, noticed that most Irish Whiskey brands were quite traditional in nature, with few options that represented modern, contemporary Ireland. Tony was living in San Francisco at the time, Tony was moved by the amazing creative energy that has recently sprung from Limerick and believed that this should undoubtedly apply to whiskey. He then set about implementing a plan to change it.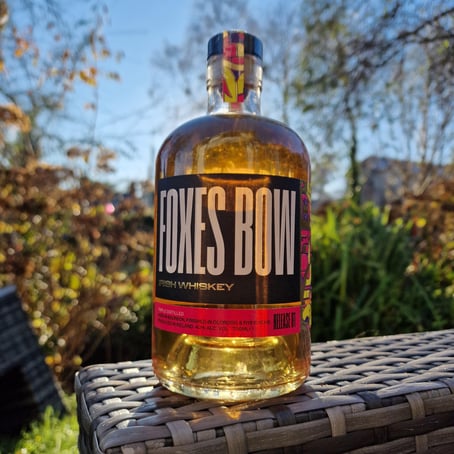 Alice Carroll, a young Limerick native with experience in worldwide brand development for bourbons like Jameson, Redbreast, and The Glenlivet, joined Tony at that point.
The pair, who are definitely not your classic whiskey creators, share two passions: whiskey and Limerick. Since then, they have been working with a group of whiskey specialists to create Foxes Bow Whiskey, creating something distinctive, imaginative, and modern for the next generation of whiskey lovers, entirely inspired by the creativity that is thriving in Limerick city.


Foxes Bow Whiskey
Foxes Bow Whiskey is a blended Irish whiskey that has been finished in Oloroso and Rye casks after being matured in Bourbon barrels. This is a highly unusual combination of finishes for Irish whiskey, creating a rich, well-balanced whiskey. The use of rye casks in the whiskey's finish, which is typically preferred by American and Canadian Whiskies, gives the whiskey a floral aroma on the nose and an intriguing lingering spice on the palate. An explosion of fruity sherry flavours is followed by a wash of spice, and the perfect finish is a lingering sweetness of velvety vanilla. Foxes Bow Whiskey is available to purchase here via IrishMalts.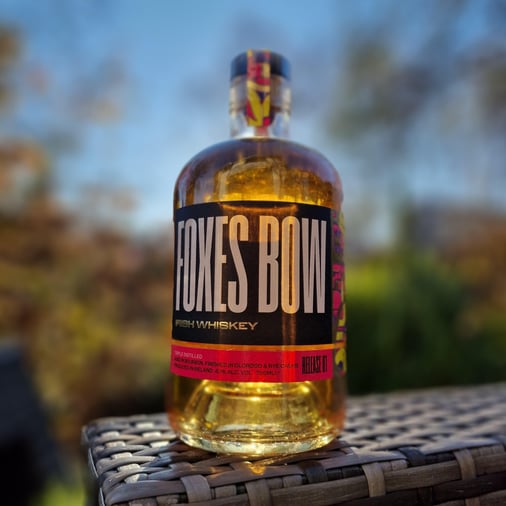 Tasting Notes:
Foxes Bow

Whiskey Review


Nose:
Aromatic floral undertones that transition into creamy vanilla and are finished with charred wood.

Palate:
Strong but delectably well-balanced. An explosion of fruity sherry flavours is followed by a wave of spice, and a velvety vanilla sweetness completes the flavour profile wonderfully.

Finish:
You'll keep coming back for more thanks to the lingering sweetness of the fruit and the vanilla in the long, pleasant finish. All of that sounds fancy, but this whiskey is a fine whiskey from a straight talking whiskey company.