Nestled deep in the heart of Wicklow, in Rathnew, Ireland, lies Garden County Distillery, a family-run micro-distillery dedicated to the revival of traditional Single Pot Still whiskey. Founded in 2016 by Michael and Gavin Clifford, the distillery has quickly become a pioneer in Ireland's vibrant independent and craft spirit distilling scene.

Gavin Clifford is the founder and inspiration behind the boutique Bonac Irish Gin. Named for the US harbour, originally it was called Bonac 24 to mark both his age and the number of attempts to get the flavours working. However, a branding conflict saw the gin renamed to Irish Bonac Gin which might have been the big news for his artisan startup had not COVID 19 intervened.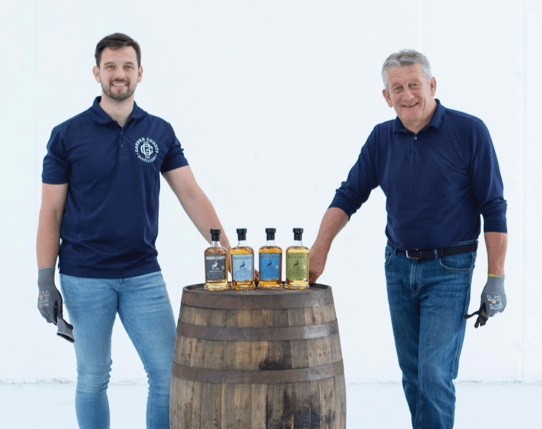 In 2016, the Cliffords purchased a warehouse, which they transformed into their state-of-the-art distillery. The distillery's unique location offers a number of advantages, including access to pure mountain water and a cool, humid climate, which are ideal for producing high-quality whiskey.
Fast forward: Gavin and his father Michael began bonding whiskey stocks, laying the foundation for what would eventually become Garden County Distillery.

Garden County Distillery is committed to producing whiskey in the traditional Single Pot Still style, which is characterized by its complex flavours and unique character. The distillery uses a variety of Irish malted and unmalted barley, which is fermented and distilled using traditional copper pot stills.

With whiskey production in their sights, they began to purchase and bond stocks of new make and aging whiskey. They set out about getting their own whiskey production operation up and running. After many years of learning, planning, fundraising and pandemics, they hope to be making their whiskey before the year is out, or maybe next.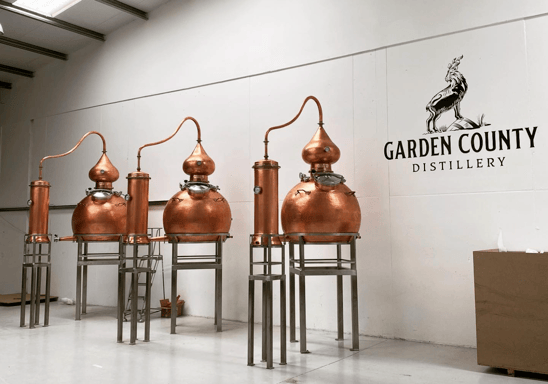 Garden County Distillery is a welcome addition to Ireland's growing craft spirit distilling scene. The distillery's commitment to traditional distilling methods and its focus on using locally sourced ingredients set it apart from many other producers.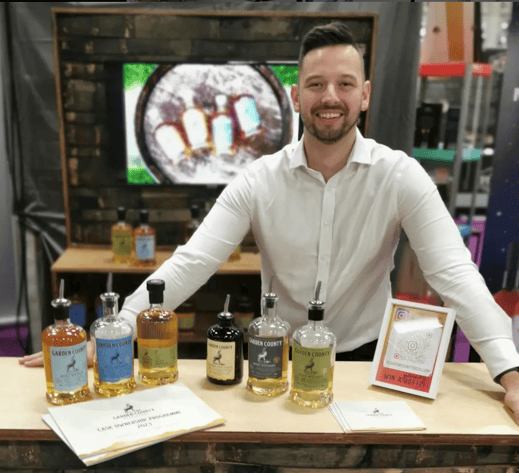 If you're ever in Wicklow, be sure to reach out to Gavin at Garden County Distillery and take a tour, hopefully in the future. You'll learn about the history of Irish whiskey and the process of making whiskey using traditional methods. And of course, you'll have the opportunity to sample some of the distillery's spirits while supporting a small family business.