Jameson the world's bestselling, and most awarded Irish Whiskey, announces its latest expression, Jameson Single Pot Still, as the new addition to the Jameson family. Celebrating the traditional style of Irish whiskey after which its named, Jameson Single Pot Still is a throwback to an era when Irish whiskey reigned supreme.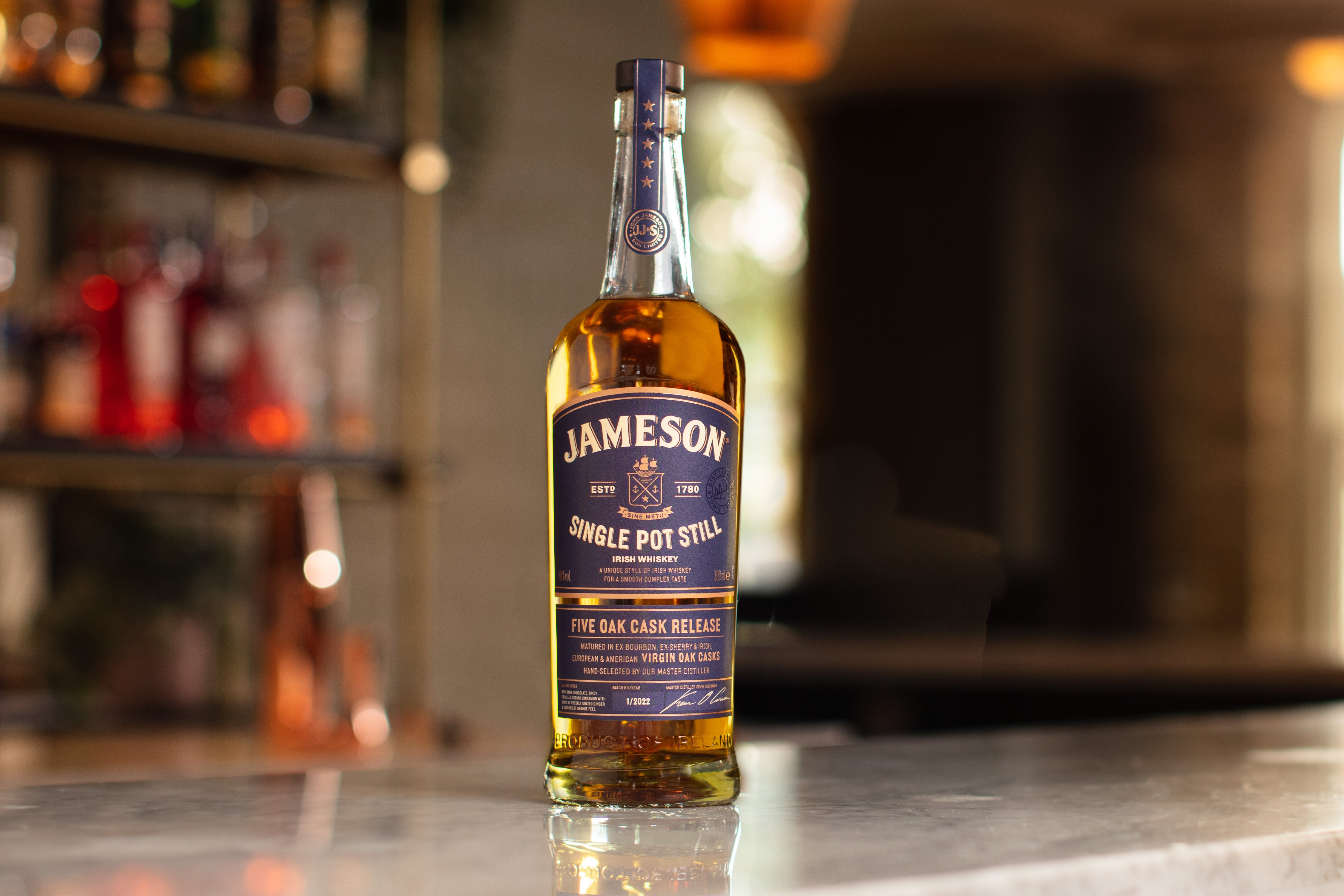 The rise of Jameson whiskey over the past centuries was rallied by the success of single pot still whiskey. So there is no doubt into why Jameson have decided to re-release a Single Post Still expression as a core product. Its the signature style of Irish whiskey, made from a mash bill of malted and unmalted barley, triple distilled in copper pot stills, at a single distillery.
With the revival of this expression, created under the watchful eye of Master Distiller Kevin O'Gorman, Jameson Single Pot Still is matured in ex-bourbon and ex-sherry casks, while also introducing the subtle flavour contribution of three different types of Virgin oak casks: American, European, and Irish. The addition of the three virgin oak cask types provides a hint of toasted oak and elevated woodland spices.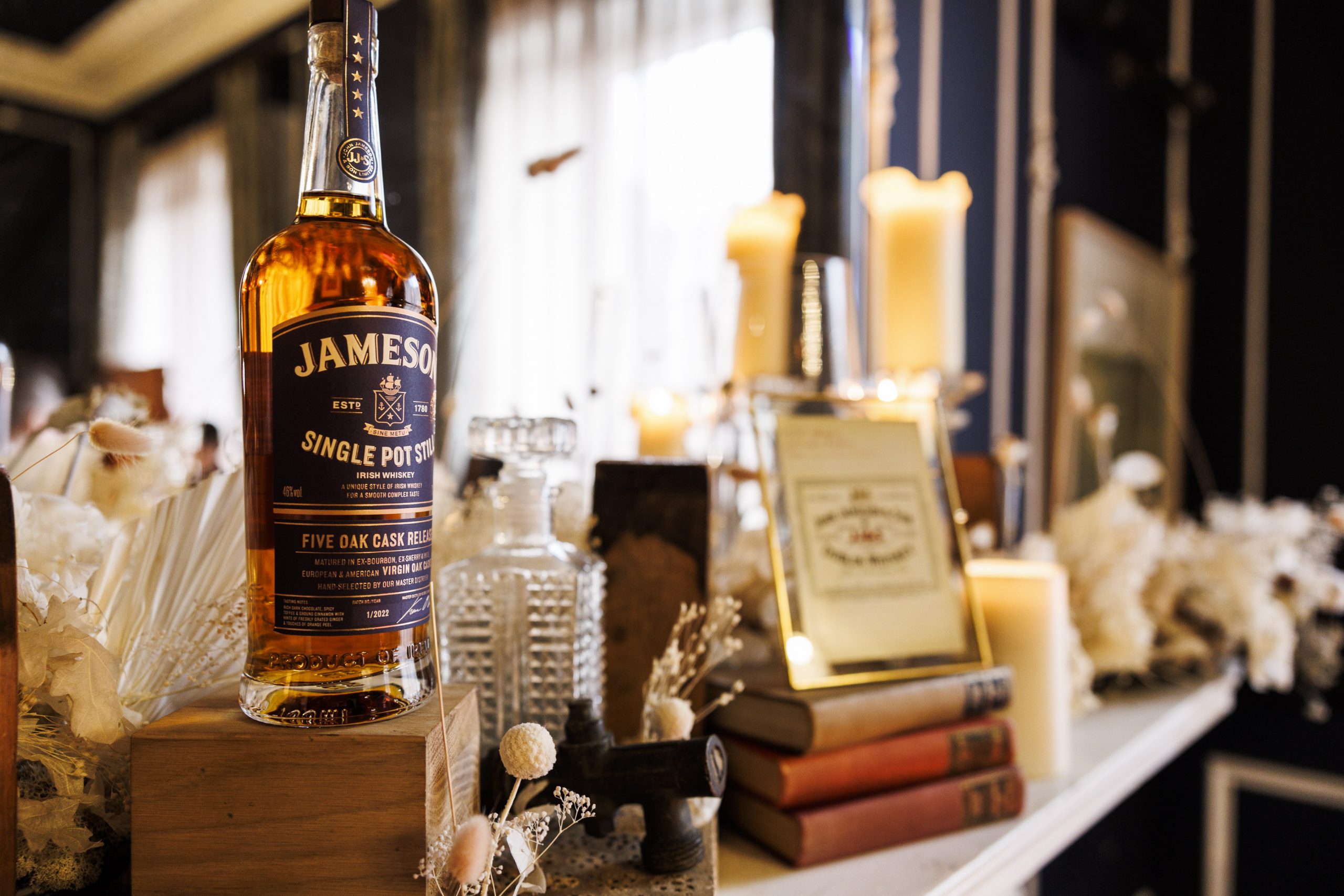 Tasting Notes: Jameson Single Pot Still
Nose: Opens with wood-driven spices of cinnamon and nutmeg intertwined with rich toasted oak, sweet honeycomb, and salted caramel. Zesty fruit notes linger in the background along with dairy fudge, butterscotch, and vanilla while the pot still spices continue to build over time, complementing the earthy woodland notes and ripe fruits.
Taste: Rich dark chocolate, spicy toffee, and ground cinnamon with hints of freshly grated ginger and touches of orange peel. The combination of fresh and seasoned oak adds intricate and layered sweet and smoked-wood tones with delicate tannins, working in balance with the pot still's silky texture.
Finish: The delicate fruits slowly fade, leaving the spices and oak to linger until the very end.
Bottled at 46% ABV, Jameson Single Pot Still whiskey is available in Ireland, Northern Ireland, Dublin Airport, the UK, Brand Home and Jameson online at RRP €60 per 700ml bottle.