Natterjack Irish Whiskey is created and run by Aidan Mehigan, Lisa Mehigan, and Jordan Via, and trade as Gortinore Distillers. They have acquired The Old Mill, Kilmacthomas, in Waterford, which the group intends to renovate into a distillery and visitor centre in the future.
The distillery building, which was once home to Flahavan's Irish porridge oats, will house three copper pot stills and warehouse space to store whiskey casks. It is expected the site will employ up to 15 people once operational.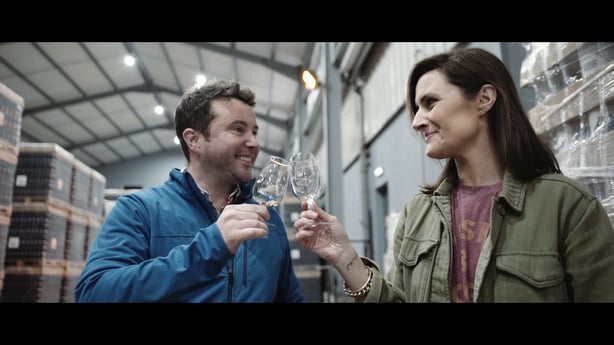 Natterjack Irish Whiskey has been triple-distilled and first matured in ex-Bourbon barrels before finishing in virgin American oak barrels, and bottled at 40% abv. Natterjack whiskey has secured distribution in the Republic of Ireland, the US, China, the UK and other European markets.
However, without knowing about the Master Distiller's history (Jordan Via), this whiskey strikes me as an 'Irish Bourbon', it really does taste like an American-style Irish whiskey. It is very smooth in taste, the sweetness of caramel contrasts with fresh oak. The alcohol punch is well hidden, with grain notes coming out, it tastes young, but not aggressively.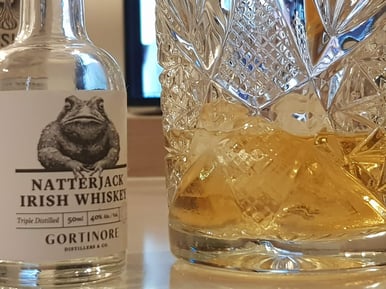 It is an easy, light and quite a pleasant drink. At it's price bracket, it does have a lot of competition and some interesting alternatives, however, I'm quite happy with my purchase, and the bottle, branding and design is quite something!
Tasting Notes: Natterjack Irish Whiskey
Nose: Golden vibrant liquid with an upfront bouquet of vanilla, apple and cinnamon.
Palate: A smooth, almost creamy palate of orange, orange zest, spice, cedar and notes of tobacco.
Finish: A clean fresh finish, reminiscent of a long Irish summer evening.