The original Powers distillery was on John's Lane in Dublin, back when Irish Whiskey dominated the world, was one of the largest pot still distilleries in the world. However, with strong roots to tradition and denial of new methods of innovation, Scotch whisky took over in world markets. Other factors included but not limited to, the continuous still, British taxation, world wars, prohibition, to name a few.
Eventually and sadly, all the great Dublin distilleries closed, but in a pact to help the industry, the majority of Irish Whiskey production was concentrated in one new distillery in Midleton, Co.Cork, which opened in 1975. On a recent staycation in Cork, we visited the distillery, and they've a variety of different shapes and styles of stills, producing an astonishing range of spirits. It took time, but it has been a great success, as part of Pernod Ricard, and expansion into global markets. Jameson has been the flagship, going from strength to strength globally, which gave way for the introduction of older whiskey styles. This Powers John's Lane Release is 12 years old and bottled at 46% abv.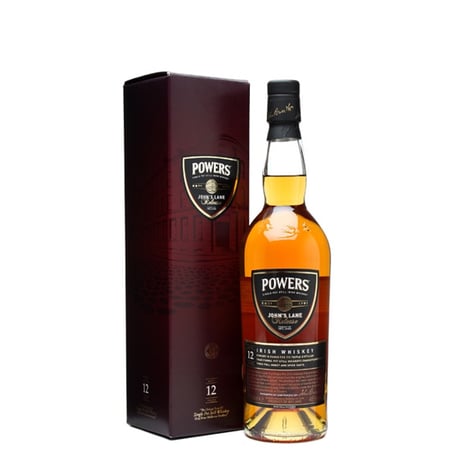 Now to the whiskey itself, Powers John's Lane Release is a true pot still whiskey. It's had a huge impact on the international market, with forums and blogs praising this whiskey. It wasn't based on the branding, marketing, or other variations/releases, but for the sheer quality of this whiskey.
It leaves me questioning, how could this whiskey fall out of flavour with the world? I love watching the world fall back in love with Irish whiskey, and I'll play my part to help suggest some top whiskeys based on your preferences and flavour profiles. Powers have just rebranded their bottles, and hopefully Irish Distillers can continue to innovate and put the same resources behind this, like they have with Jameson, then we are onto a winner. Try out Powers John's Lane Release, you won't be disappointed.
Tasting Notes: Powers John's Lane Release
Nose: Treacle tart, leather, tobacco, and spices.
Palate: Very full bodied and oily, some spice, vanilla, honey and dried fruit.
Finish: Long finish, mellow conclusion, hints of coffee and citrus fruits, chocolate orange.