It's not about the final destination, but the journey it takes to get there!

Part of the 'Explorer Series' from Sailor's Home The Journey - A Triple cask-aged Irish Whiskey, triple distilled, a mash bill of malted and unmalted Irish barley and oats.

The original Sailor's Home was built in 1856 to provide a welcome sanctuary to seafarers on their journeys. The Sailor's Home legacy is to reward those who push past the known horizons to adventure and possibility.
Sailor's Home is passionate about making, building on all that has gone before. Breaking rules and making new ones. Constantly seeking new experiences for whiskey aficionados. Because Sailor's Home is to be savoured, to be shared, to be celebrated.
Jack O'Sé is one of the most respected names in whiskey making in Ireland - he started making alcohol in 1979. Master distiller, industry mentor, whiskey lover. He has worked all over the world on his journey, gathering craft know-how, influences and ideas. For some, that might be enough. For Jack, it's just the beginning.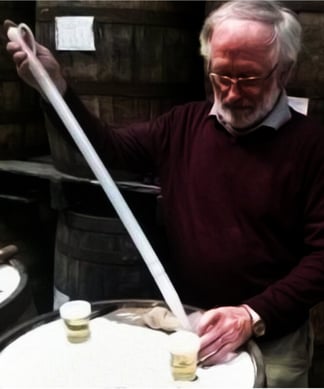 Jack has distilled award-winning whiskeys, commissioned several distilleries, and has worked extensively with the best maturation experts, blenders, and coopers in the world. Drawing on influences from his 40-year journey through tradition into possibility, Jack challenged himself to create new and innovative whiskey experiences for Sailor's Home.
This particular expression is matured in Virgin American oak, then recasked in American Bourbon and Jamaican Rum Casks resulting in a tropical fruit-heavy dram.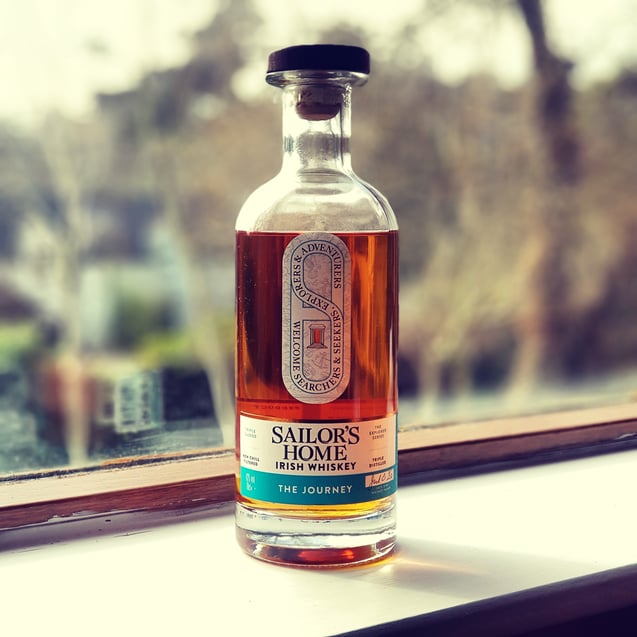 Tasting Notes: Sailor's Home The Journey Whiskey
Review
Nose:
Butterscotch, toasted oak, dark rum notes.
Palate:
Sticky toffee, rum roundness perfectly balanced with malt depth.

Finish:
Ripe banana, molasses & vanilla.