Teeling whiskey distillery's latest release, the 13-year single grain whiskey, finished in Bordeaux wine casks. Now seen as Ireland's most progressive Irish whiskey company, their latest release in their award-winning Single Grain range with its new Teeling 13-Year-Old Single Grain Bordeaux Wine Cask.
If you are wondering what is so unique in this release, think of it as an Irish Bourbon, however, it consists of triple distilled Irish whiskey distilled predominantly from maize (corn - the vital ingredient in US Bourbon whiskey), it's initially matured for 9 years in ex-Bourbon barrels before being given extra maturation for over 4 years in ex-Bordeaux Red Wine casks and bottled at 50% ABV to capture all its natural flavour.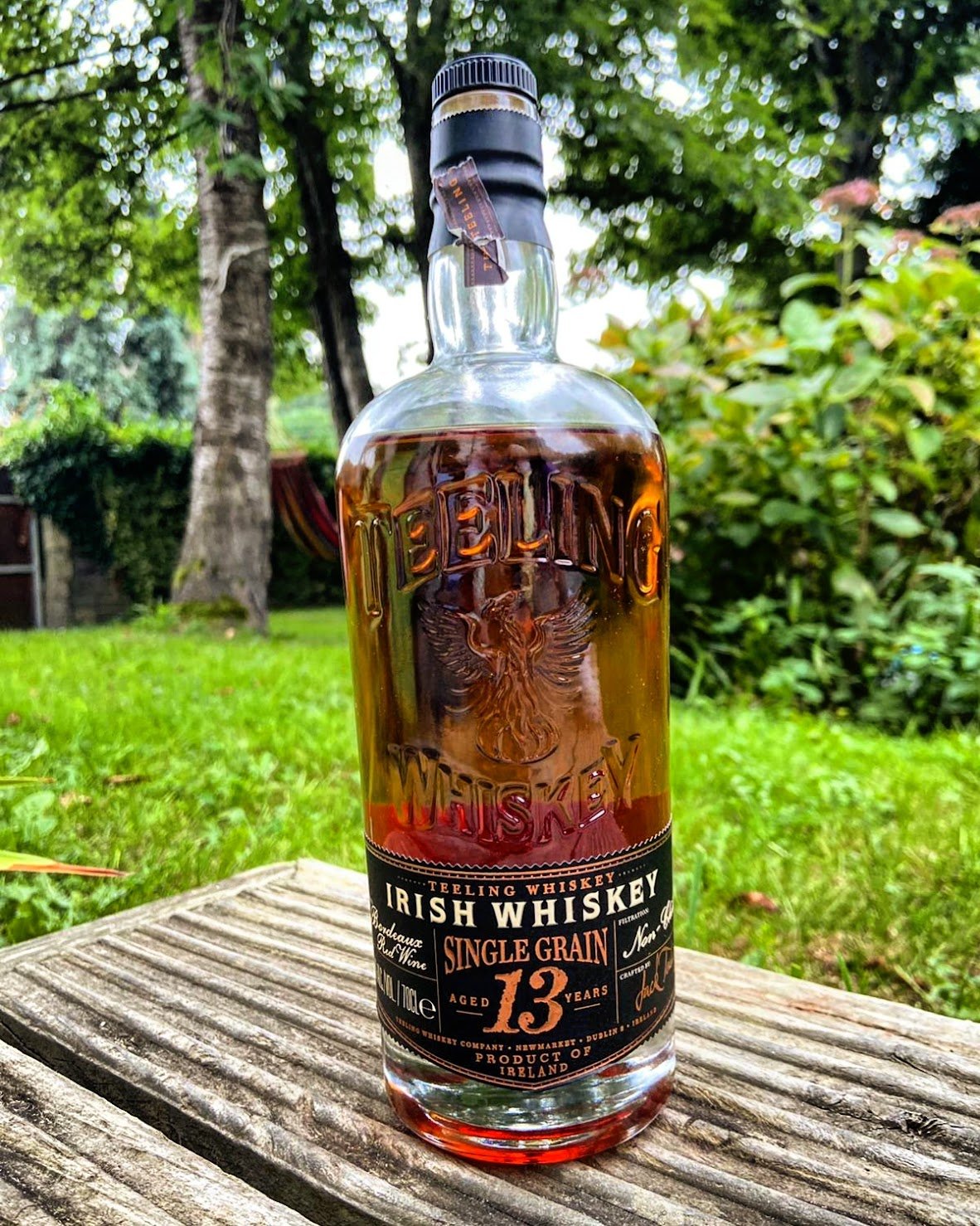 The colour of this whiskey is fantastic, taking its colour from the charred bourbon barrels, and a deep red shade from the ex-Bordeaux wine casks. When sampling this beautiful whiskey, I imagined that this is exactly what a quality Bourbon would taste like, finished in wine casks, like a Bourbon and Green Spot blend.
This release is only Teeling's second single grain release, and its oldest as their single grain is part of their core baseline products, which is now a multi-award winning. of Teeling Whiskey Single Grain, first released in 2013. Being awarded on various occasions as the World's Best Irish Single Grain. However, this single grain release is different, by both its age and through its dual cask maturation. The initial Bourbon cask maturation produces a beautiful base of sweet vanilla and caramel with buttery oak, which is expected from ex-bourbon barrels and American oak. It is then complimented by the extra ageing in the Bordeaux Red Wine casks, layering on a beautiful bouquet of red berry and soft orchard fruits with honey notes. This new release adds another string to the bow of an exciting new sub-category of Irish and global whiskey with whiskey drinkers becoming more knowledgeable and interested in what Single Grain can offer.
The Teeling 13-Year-Old Single Grain is available now to buy here at IrishMalts at an RRP of €84.95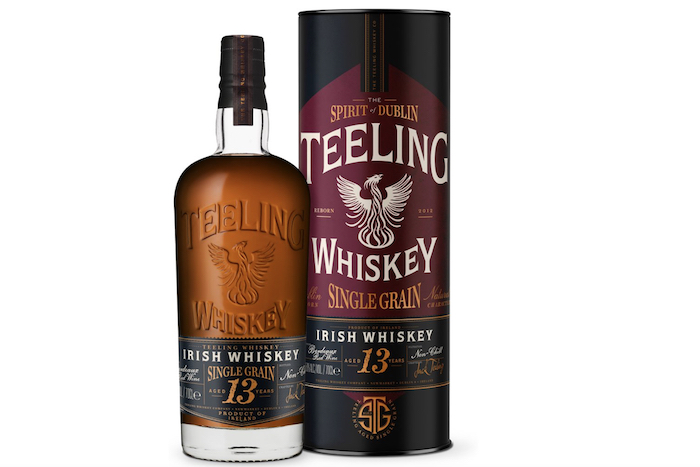 Tasting Notes:
Teeling 13-Year-Old Single Grain Bordeaux Wine Cask
Whiskey Review
Nose:
Rose water, ripe cherries, cinnamon and red fruits.
Palate:
Summer fruits, berry jam, vanilla cream, soft orchard fruits with honey notes.

Finish:
Spice, dry tannins, toasted oak and lingering warm wood notes.