The Amburana Cask, the latest of single cask releases by Teeling Whiskey Distillery. The Teeling Amburana Cask is the very first release in their series of 'Wonder of Wood' bottlings.
The Teeling Amburana Single Cask is a 14 year old single malt aged initially in bourbon barrels and then in virgin Amburana Brazilian hardwood. Native to the Brazilian rainforest, Amburana is one of the lesser-known woods to recently penetrate the sphere of whiskey maturation, and Teeling have used it to great effect here.
Amburana casks are typically used to age cachaça, a Brazilian sugarcane spirit. The amburana wood influences whiskey or any spirit with a powerful tonka bean character, think of it as eating a whole vanilla pod worth, and then rounded out with notes of aromatic coconut and cinnamon. As the group on the virtual Teeling tasting all agreed, full of Christmas notes of sweetness and spice, all in a golden liquid.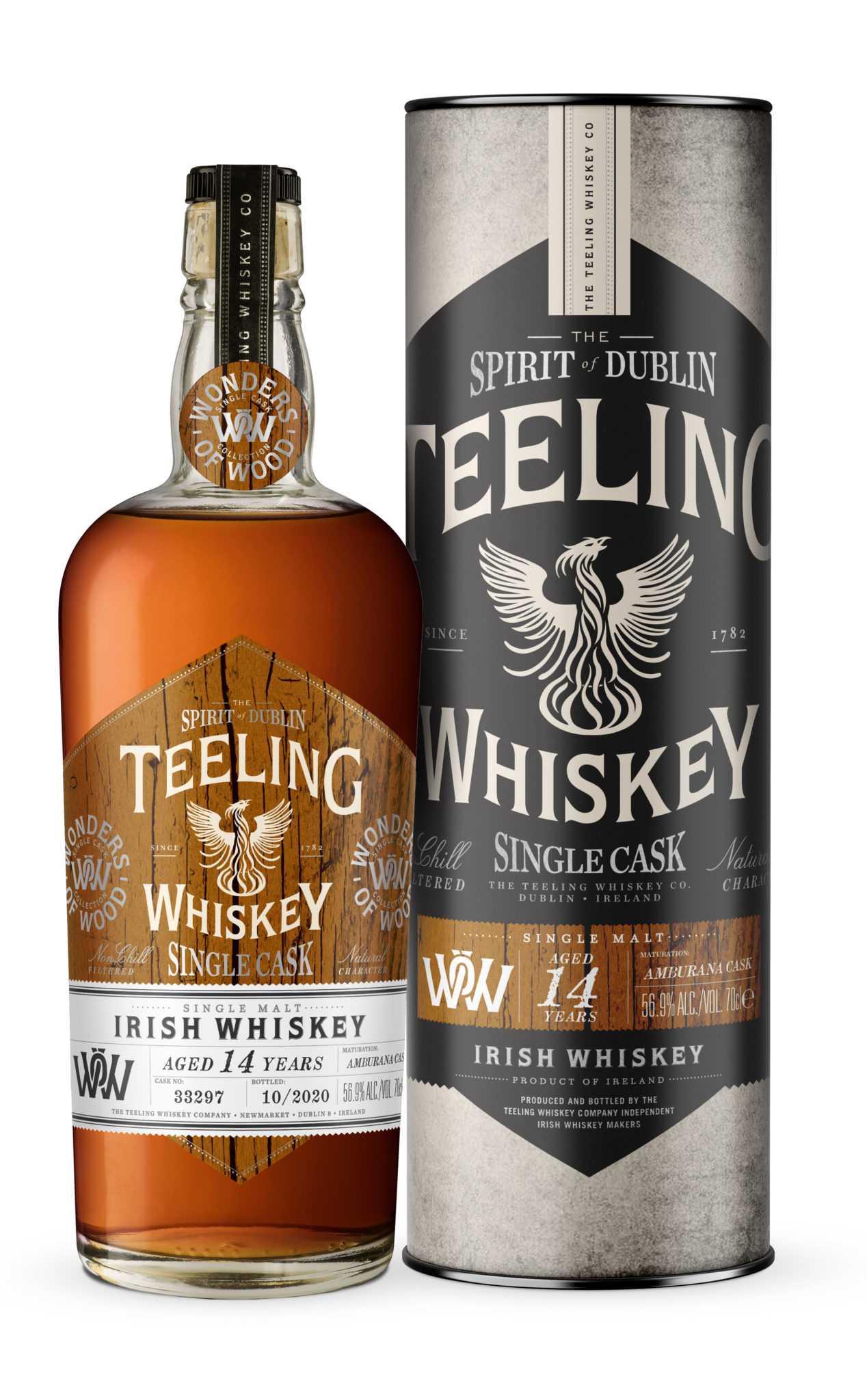 Some woods, like amburana, impart a considerable amount of flavour, aroma, and colour to whiskey because of their high resin content that "infuses" earthy and spiced elements into the whiskey. However, other hardwoods, like amendoim and jequitibá, are so dense that they impart barely any flavour or colour at all, no matter how long the whiskey rests inside.
Brazilian woods' high density reduces the chemical reactions that take place in the spirit when air passes through the pores in the barrel. This process of oxidation is a major factor that generates complex flavours in barrel-aged whiskey.
However, Teeling Whiskey are always finding new ways in challenging the conception of traditional whiskey flavours, this unique Irish whiskey has a striking carrot cake flavour to it with hints of vanilla, cardamom and walnut. This is a limited edition Teeling Whiskey Distillery Exclusive is bottled at 57.9% and goes on sale tomorrow at €125, this will surely fly off the shelves.