Following the success of Teeling Whiskey's Blackpitts, Teeling's first venture into Peated Single Malts, there is a new bolder variation on the horizon, Teeling Blackpitts Cask Strength!
Nicknamed the "Big Smoke", Teeling Whiskey welcomes a new member to their family, a Cask Strength Peated Single Malt. This expression is targeted towards those who are fans of Peated whiskeys. Blackpitts Cask Strength was created to give a full flavoured smoke experience and by using heavily Peated malt, double distilling, matured exclusively in ex-bourbon barrels and bottling it at 56.5%.
With a tongue in cheek nickname of the Big Smoke, (a slang name for Dublin, the Irish capital with allusion to smoke as characteristic of an urban area), the home of Teeling Whiskey Distillery, with the iconic Poolbeg chimneys which dominate the Dublin skyline. Where once they billowed smoke across Dublin, now replaced with Dublin Waste to Energy - (Covanta Incinerator Plant)...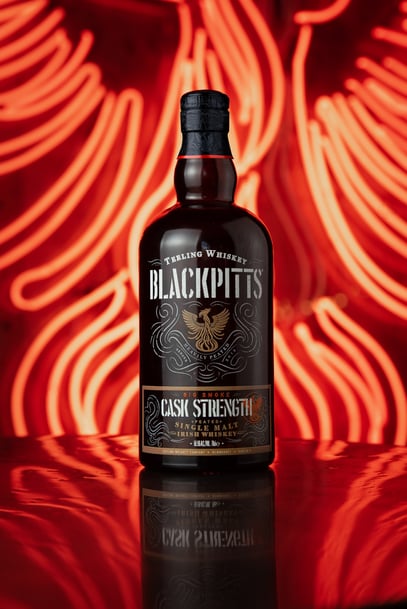 However,
Teeling Blackpitts Cask Strength

in ode to it's Dublin origins and the industrial history of Teeling's home-place, and that is why they have utilised these landmarks and names into the very design of this Cask Strength whiskey.
"

When we re-established Teeling Whiskey in 2012 our goal was to be the leader in driving the choice and expressions of Irish whiskey as well as to revive distilling in the city of Dublin. Our expanding range of Blackpitts bottlings truly embrace this vision. Through the use of heavily peated malted barley and distilling in such a way to ensure we retain as much of the smoke character as possible, we have crafted a very unique offering within the Teeling Whiskey family. Rooted in history but encapsulating a true modern approach, our new Blackpitts Cask Strength is truly unconventional Irish whiskey at its finest."


Jack Teeling, Founder and Managing Director
The Teeling Blackpitts Cask Strength is limited to 8,400 bottles, bottled at 56.5%, that will be available in Ireland first, then sold to various other international locations. But for those looking to get their hands on a bottle, there are a limited number available in the Teeling Whiskey Distillery gift shop to purchase for €75 before the weekend, with more landing next week.


Can't wait? Purchase the non Cask Strength here: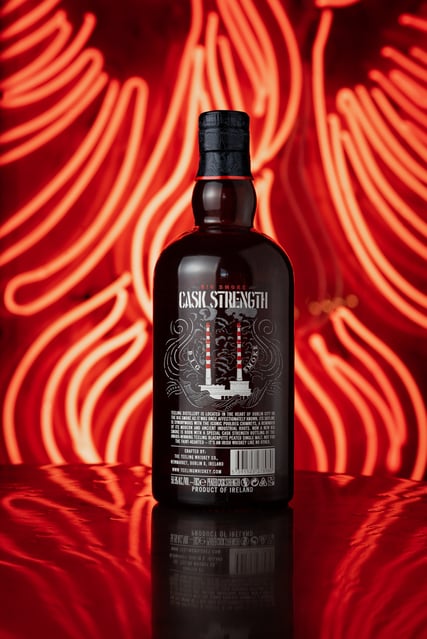 Tasting Notes: Teeling Blackpitts Single Malt Cask Strength Whiskey
Nose: Chargrill BBQ smoke, cloves, butterscotch & orange peel.
Palate: Applewood smoke, honey, all spice, stewed pears & grilled pineapple.
Finish: Salted Caramel, wood & savoury smoke.