With many businesses closed due to the COVID-19 lockdown, one distillery is getting set to reopen its doors to visitors, just in time for their fifth anniversary.

When Teeling Whiskey Distillery opened in 2015, the brand was revived, a name that dates back to 1782. It became the first distillery in Dublin for over 125 years. The occassion was marked by their 'Revival' 1-5 set, and they have since been accredited with starting the revival of Dublin distilling industry as three other distilleries, Roe & Co, Pearse Lyons and Dublin Liberties Distillery, have opened their doors in the following years.
Teeling marked the occasion with a Facebook Live talk for their fans, with Stephen Teeling, Jack Teeling and Master Distiller, Alex Chasko.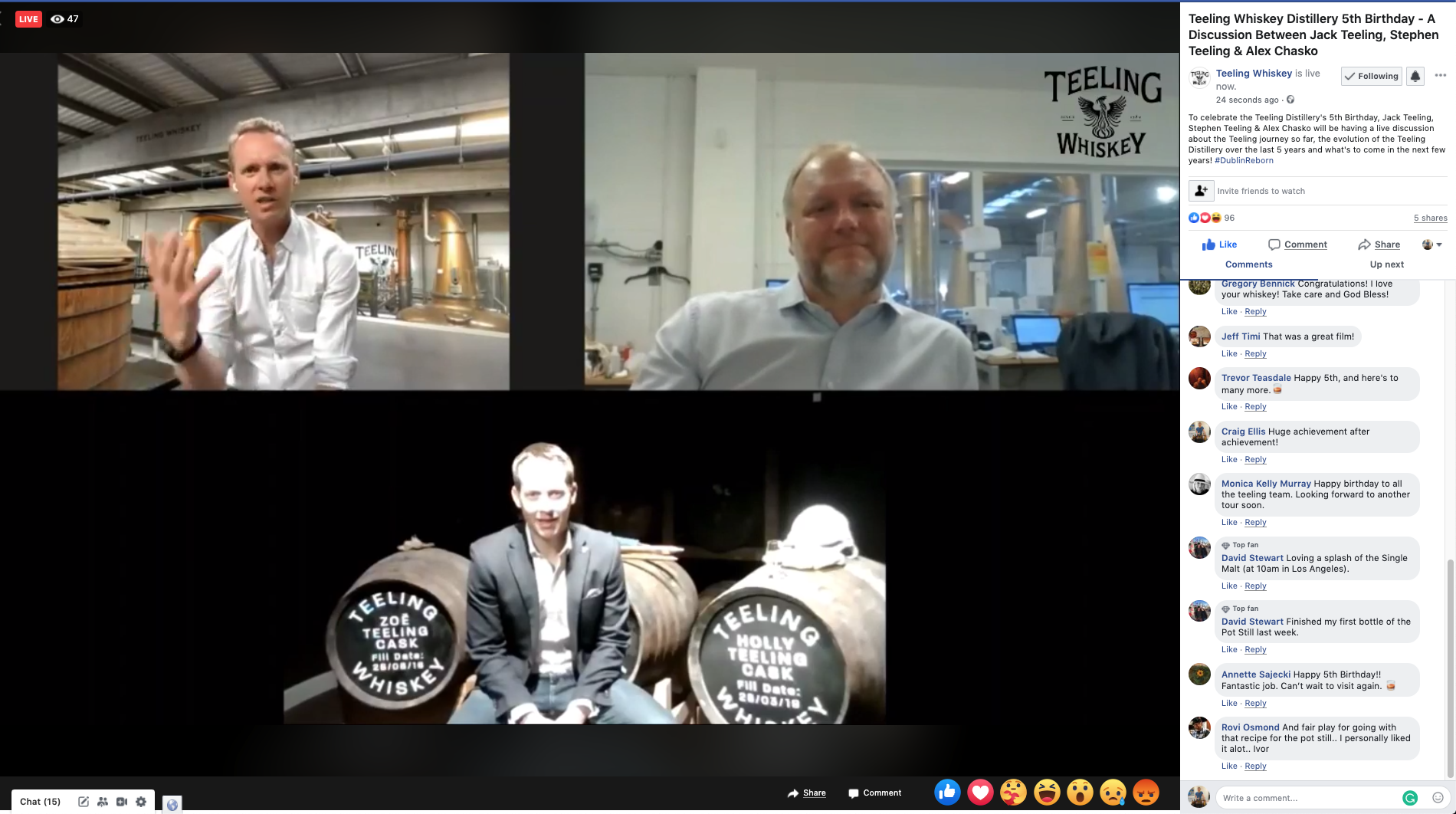 Teeling have welcomed more than 500,000 people since its opening and the distillery has won numerous awards for its visitor experience, including World's Best Whiskey Visitor Attraction by World Whiskies Awards, and the Best Visit in Ireland at the CIE awards, and that's without the awards they've won for their produce!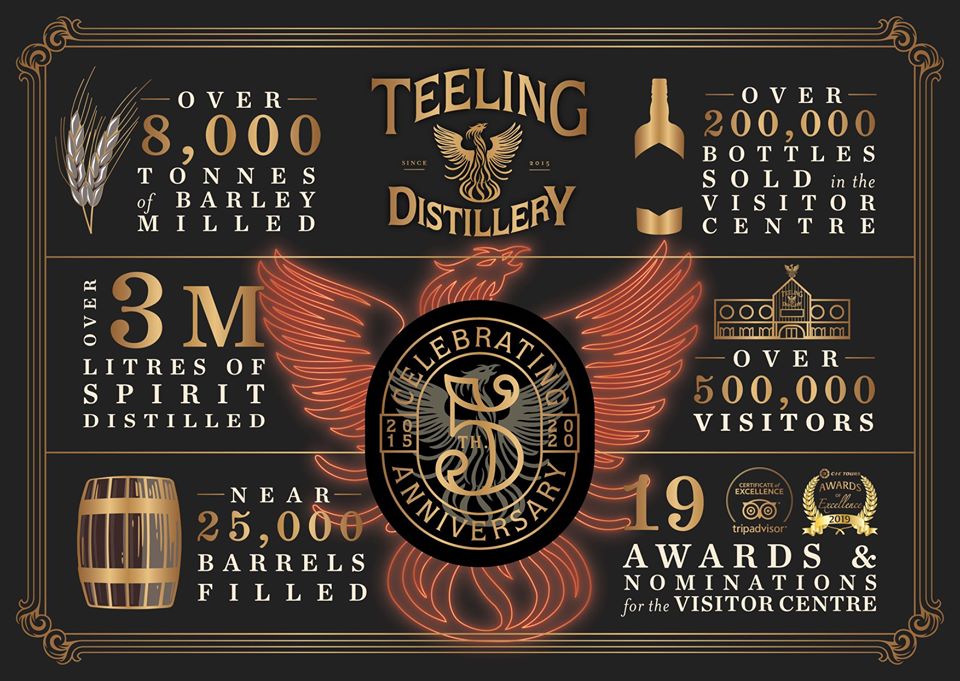 In such a short space of time, Teeling has produced over three million litres of new make whiskey spirit, filling almost 25,000 casks worth, which is now being used in Teeling Whiskey expressions. To mark the occasion, the Teeling bottle has had a refresh, and now boasts an embossed phoenix symbol and the date of the rebirth of the brand in 2012.
Opening up to the public again is not without its limitations, with smaller and less frequent tours running to ensure safety during the pandemic. Speaking of this new phase Jack Teeling, Founder and Managing Director of Teeling Whiskey Company said:
While we look back and reflect on a job well done over the last five years we are facing into a very challenging time. We are delighted to be able to reopen on 29th June to visitors and we are lucky we have plenty of space to ensure a safe but hopefully still an engaging visitor experience."
Teeling Distillery reopens from June 29th and the first 500 visitors will receive a thank you gift - you can book tickets here. With rumours of some new exciting spirits being released this coming September, the Revival has already taken place, we are in the middle of the Renaissance, and long may it last!