Today marks the 1st release of an Irish Whiskey finished in a Ginger Beer Cask, the Teeling Ginger Beer Cask. Teeling have announced the launch of their latest Small Batch Collaboration release, which captures the unusual, yet unique, influence of a Ginger Beer Cask. The latest collaboration is with Umbrella Brewing, using their Ginger Beer Cask to finish and mature Teeling's Small Batch blend. The result is a feat in itself! If you are looking for something unique, you are in for a treat. Yet another show of innovation and ambition coming from the Newmarket distillery. This whiskey will bring you on a journey, from the aromas, the taste on the mouth and the finish, each completely unique and complementary to each other.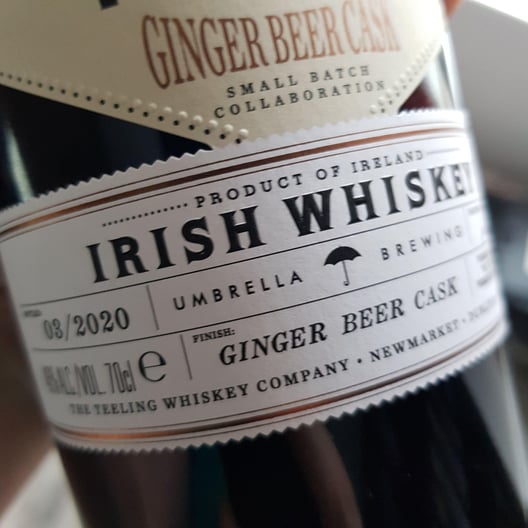 To make the Teeling Ginger Beer Cask, Teeling have partnered with Umbrella Brewing, by hand selecting casks of their finest Ginger Beer to create a truly unique Irish Whiskey. This limited edition whiskey expression has captured all the natural flavours of ginger, rich molasses and subtle hints of malt that the ginger beer offers, without overpowering or taking away from Teeling Small Batch. The whiskey itself is bottled at 46% abv with no chill filtration completing a whiskey of true character.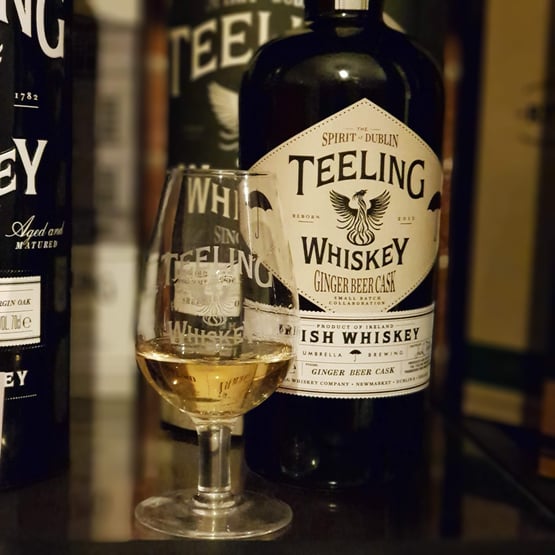 The collaborative products were born out of a shared passion for local and traditionally inspired, contemporary products which push boundaries. Both Umbrella London and Teeling Whiskey have drawn on the expertise of their teams including Teeling Master Distiller and Master Blender Alex Chasko and Head Brewer Matt Armitage to launch two new and exciting products, both of which are world firsts.
Teeling Whiskey believes in driving the evolution of Irish Whiskey through the creation of new and unique expressions. The latest release captures the unique influence the Umbrella London Ginger Beer Cask has played in the further maturation of Teeling's flagship Small Batch blend.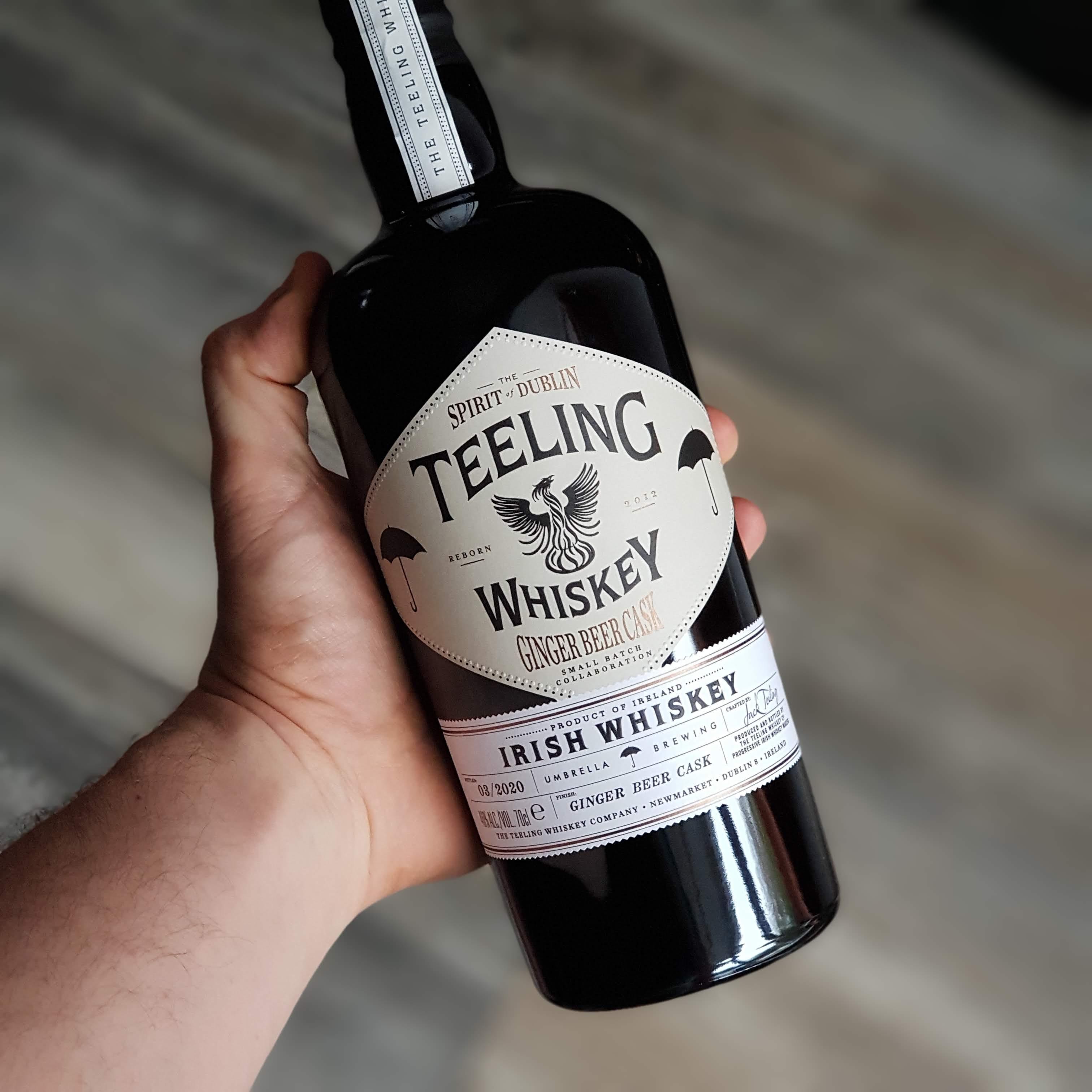 As London's only independent cider makers, Umbrella London brews, presses and blends on-site, sourcing ingredients from British farmers. Launched in 2015, their alcoholic (5%) Ginger Beer is made using only natural ingredients including hand pressed ginger, hand squeezed lemon juice, cane sugar, malted barley, yeast and water, resulting in a unique ginger sediment at the bottom of the bottle, which is activated when turned. Sessionable and versatile, Umbrella London's Ginger Beer has been formulated to be enjoyed both on its own, mixed with spirits and as a cocktail ingredient. Keep an eye out for their Ginger Beer finished in Teeling Small Batch cask, due in mid-November.
Available to order today from here:
- Ireland (Teeling Distillery Shop)
- UK (The Umbrella Project)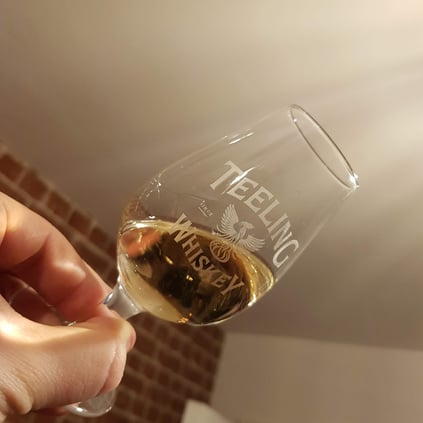 Tasting Notes: Teeling Ginger Beer Cask
Nose: Fresh citrus, creamy vanilla with a subtle ginger spice, dried fruits & burnt toffee
Palate: Fresh ginger and citrus tones, rich molasses, sweet malt, and creamy mouthfeel
Finish: A delicate finish with a hint of lasting spice, ginger warmth, and gingerbread