A follow-up to the successful and highly acclaimed Renaissance Series, Teeling has released the much anticipated Renaissance Series 4. The Renaissance Series is the next series following the Brabazon series. This series offers the very best Teeling has to offer and this release is no exception! For the Teeling Single Malt Renaissance Series 4, Teeling has matured in ex-bourbon barrels before receiving an extra maturation in ex-Pineau des Charentes casks which imparts flavours of mouth-watering pressed grapes, candied fruit, and pineapple character to the whiskey. Incredible stuff all around.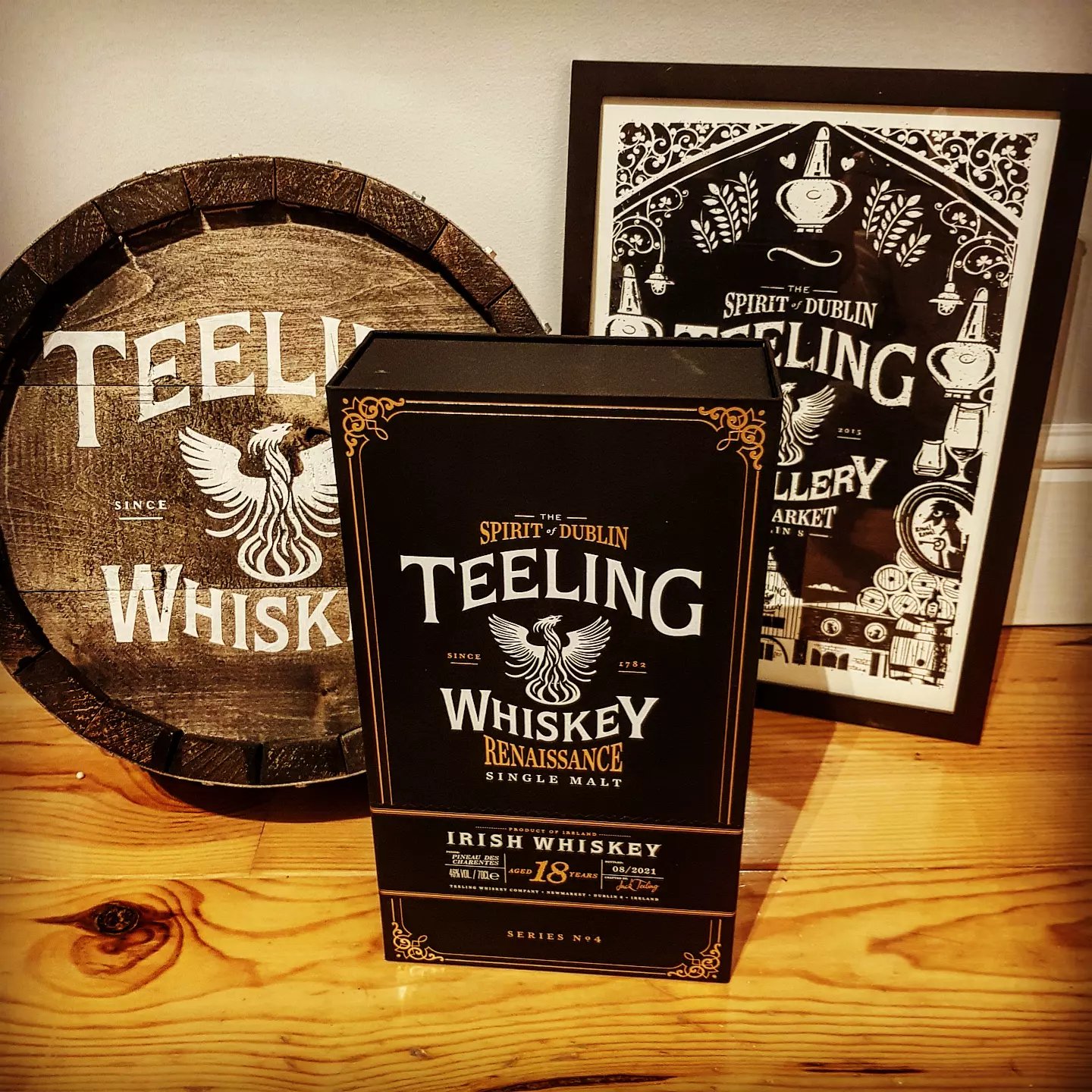 The fourth bottling of The Renaissance Series consists of 18-Year-Old Single Malt that was aged initially in ex-bourbon barrels for over 16 years before being finished in high-quality ex-red Pineau des Charentes fortified wine casks. Limited to just 9,000 bottles, the resulting Single Malt is then bottled at 46% with no chill filtration.
Jack Teeling, Founder and Managing Director of Teeling Whiskey;
We are honoured to be launching the fourth release of our very popular and award-winning Renaissance Series of aged Single Malts. These releases are a celebratory bottling series that mark the true Renaissance of Dublin as the epicentre for world-class, city-based whiskey distillation. These whiskeys have established themselves as the Golden Standard of Irish Single Malts over the last two years.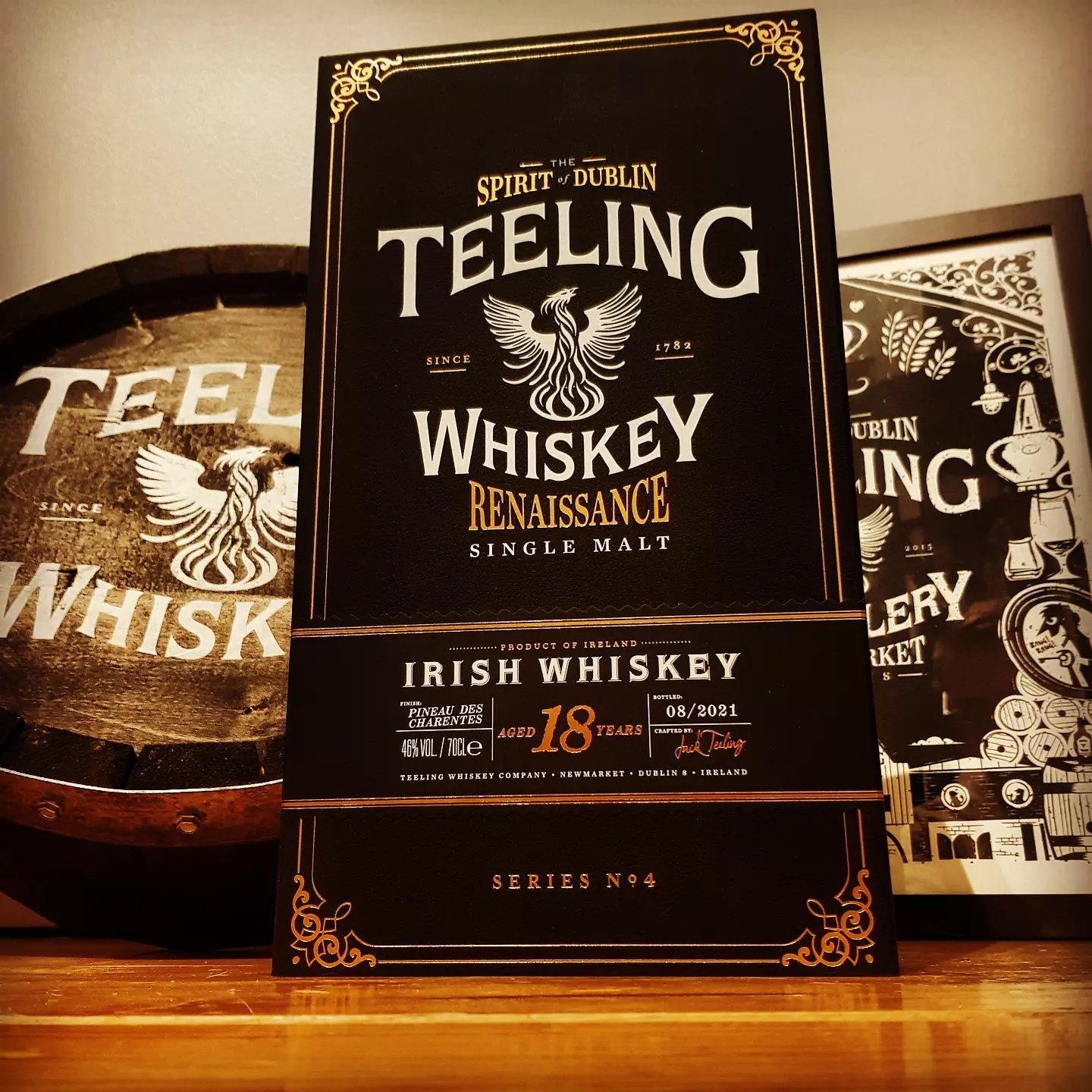 As the leader of the new wave of Dublin whiskey distillers, we look forward to contributing to and helping the continued Renaissance of Teeling, Dublin and Irish whiskey. With our Dublin distilled Irish whiskey now being celebrated and enjoyed around the world, we are experiencing a new chapter in Teeling Whiskey which is perfectly encapsulated in our Renaissance bottlings.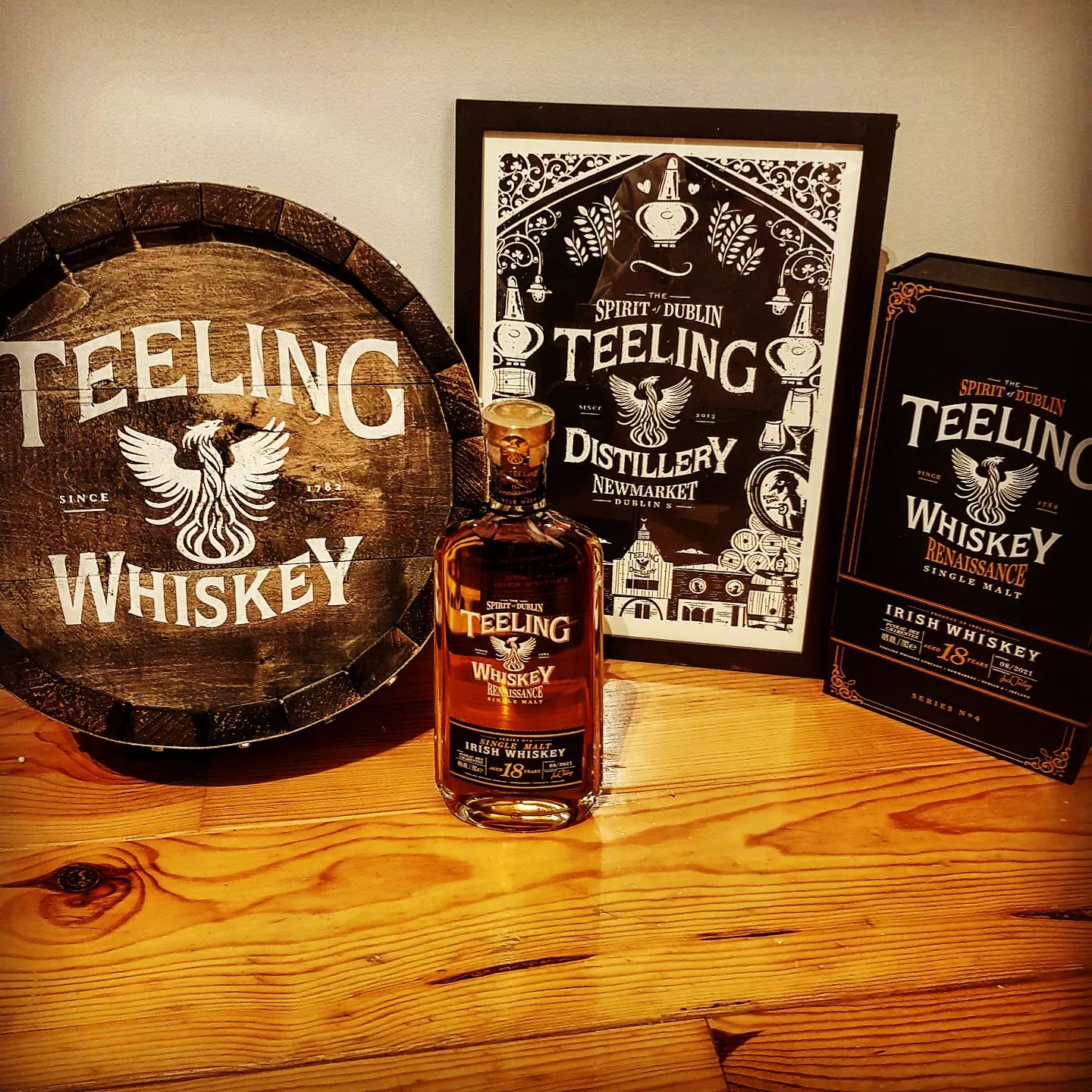 Tasting Notes: Teeling Single Malt Renaissance Series 4
Whiskey Review
Nose:
Candy dry fruits and pressed grape with floral notes.
Palate:
Apricot, pineapple, and toasted almonds with clove spice.

Finish:
Dry finish with a return of soft spices and hints of candied cherries.