Teeling Whiskey Distillery takes great pride in their Irish whiskey-making heritage, and with each batch, they strive to push boundaries and deliver remarkable expressions that capture the essence of their craft. The Teeling Whiskey 8th Birthday Batch is a testament to their commitment to excellence and represents a celebration of their journey thus far.
Crafted with passion and expertise, the Birthday Batch showcases the artistry of their master distillers. They have skilfully selected and combined handpicked casks to create an extraordinary whiskey that embodies the finest flavours and aromas. This limited-edition release showcases the true spirit of Teeling, offering whiskey enthusiasts an exclusive opportunity to experience something truly remarkable.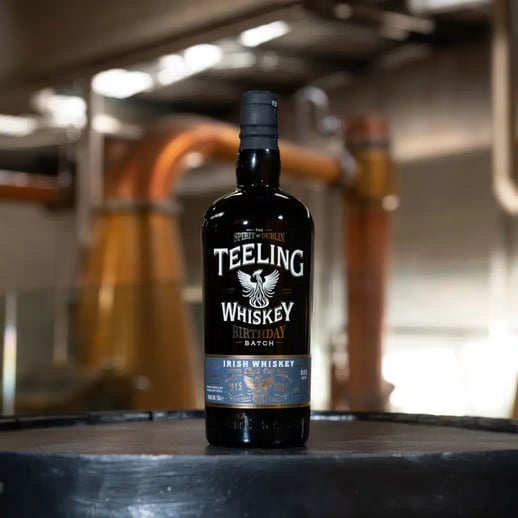 The Teeling Whiskey 8th Birthday Batch is an embodiment of their distillery's rich history and contemporary approach. By combining traditional distilling techniques with innovative maturation methods, they have crafted a whiskey that pays homage to the past while embracing the future. Each sip reveals layers of complexity and character, offering a sensory journey that will captivate whiskey connoisseurs.
This commemorative release features a harmonious blend of hand-selected casks, carefully aged to perfection. The influence of being matured in a pineau des charentes cask, adds depth and nuance to the whiskey's profile. Expect a symphony of flavours, ranging from candied fruits, vanilla, sultanas & raisins, accompanied with pressed grapes and pot still spice. There is a distinct warming mouthfeel, with hints of apricot, pineapple and citrus, that give way to a clove spice and tannins. Every aspect of this whiskey has been meticulously curated to create a truly unforgettable drinking experience.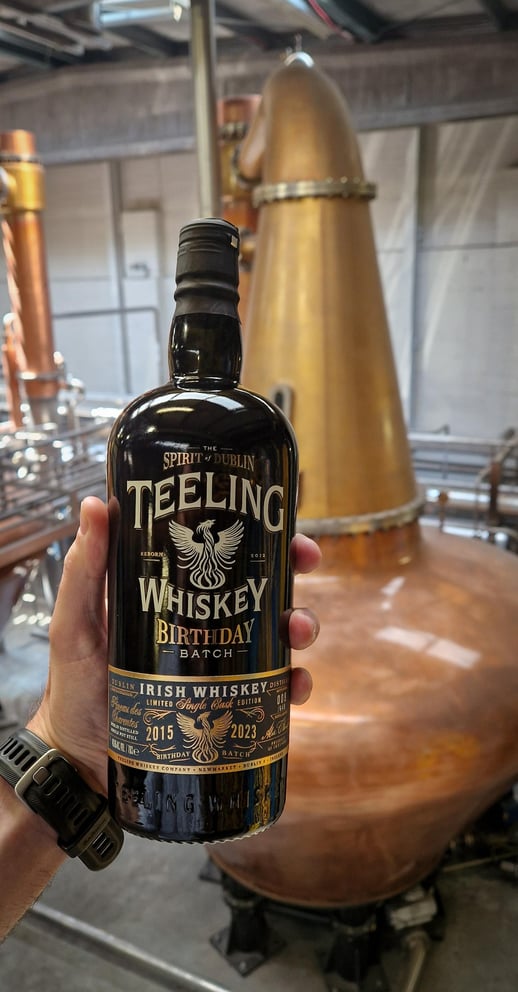 As they raise a glass to mark another milestone in their journey, this limited-edition release encapsulates the heart and soul of their distillery, showcasing their dedication to craftsmanship and innovation. Experience the magic of Teeling Whiskey through this exceptional expression and savour the legacy that lives within each bottle. Cheers to another year of exceptional whiskey and memorable moments!