I've been patiently waiting for this one, and it's none other than the complex flavours of the Teeling Whiskey Rising Reserve, 21 year Single Malt, Carcavelos Cask.
Whiskey lovers, brace yourselves for an exceptional tasting experience. The Teeling Whiskey Rising Reserve is a premium blend of Irish whiskey that promises to take your taste buds on a journey like never before, and wow does it deliver on that promise. This carefully crafted bottle is a tribute to the rich heritage of Irish whiskey-making and the rise of a new era in the industry.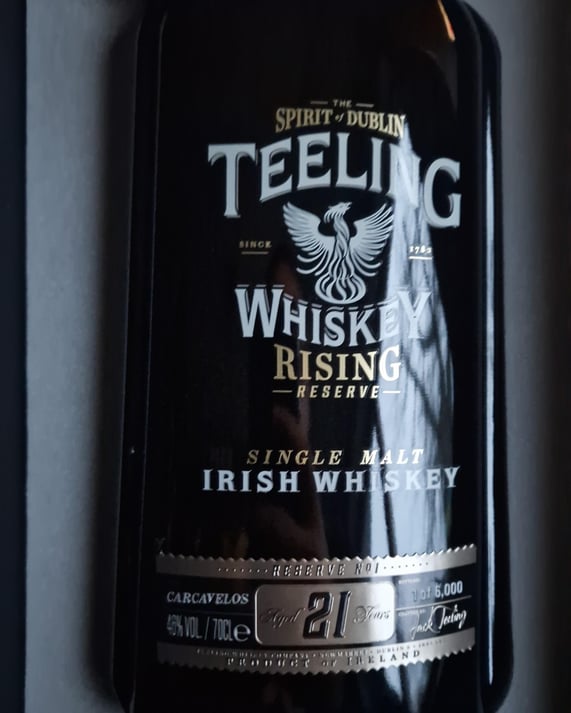 One of the first striking things that you'll notice about the Teeling Whiskey Rising Reserve is its stunning packaging. The eye-catching bottle design showcases the spirit's unique character, making it the perfect addition to your whiskey/bar collection. But, it's the contents of the bottle that truly make this whiskey stand out.
The Teeling Whiskey Rising Reserve is a single malt whiskey, initially aged in ex-bourbon casks before being finished in unique Portuguese Carcavelos white port casks imparting distinctive deep citrus notes with orchard fruits, balanced by the spice and wood influence. delivering a smooth and rich flavour profile. The result is a perfectly balanced blend of sweet, spicy, and oaky notes that come together in perfect harmony.
On the nose, the Teeling Whiskey Rising Reserve has a complex aroma of orchard fruits, vanilla, citrus, candyfloss, with a hint of spice. The taste is equally impressive, with a smooth creamy texture, stewed fruits, wood tannins and cinnamon spice. For the finish, a long, warming finish of wood notes and rich roasted cacao. Whether you're sipping it neat or mixing it into your favourite cocktail, the Teeling Whiskey Rising Reserve is sure to leave a lasting impression.
Therefore, if you're looking for a whiskey that combines premium quality with exceptional taste, the Teeling Whiskey Rising Reserve is the perfect choice. Whether you're a seasoned whiskey connoisseur or just starting to explore the world of whiskey, this bottle promises to deliver a truly memorable drinking experience. This exclusive release is limited to only 6000 bottles and proudly bottled at 46% abv with no chill filtration.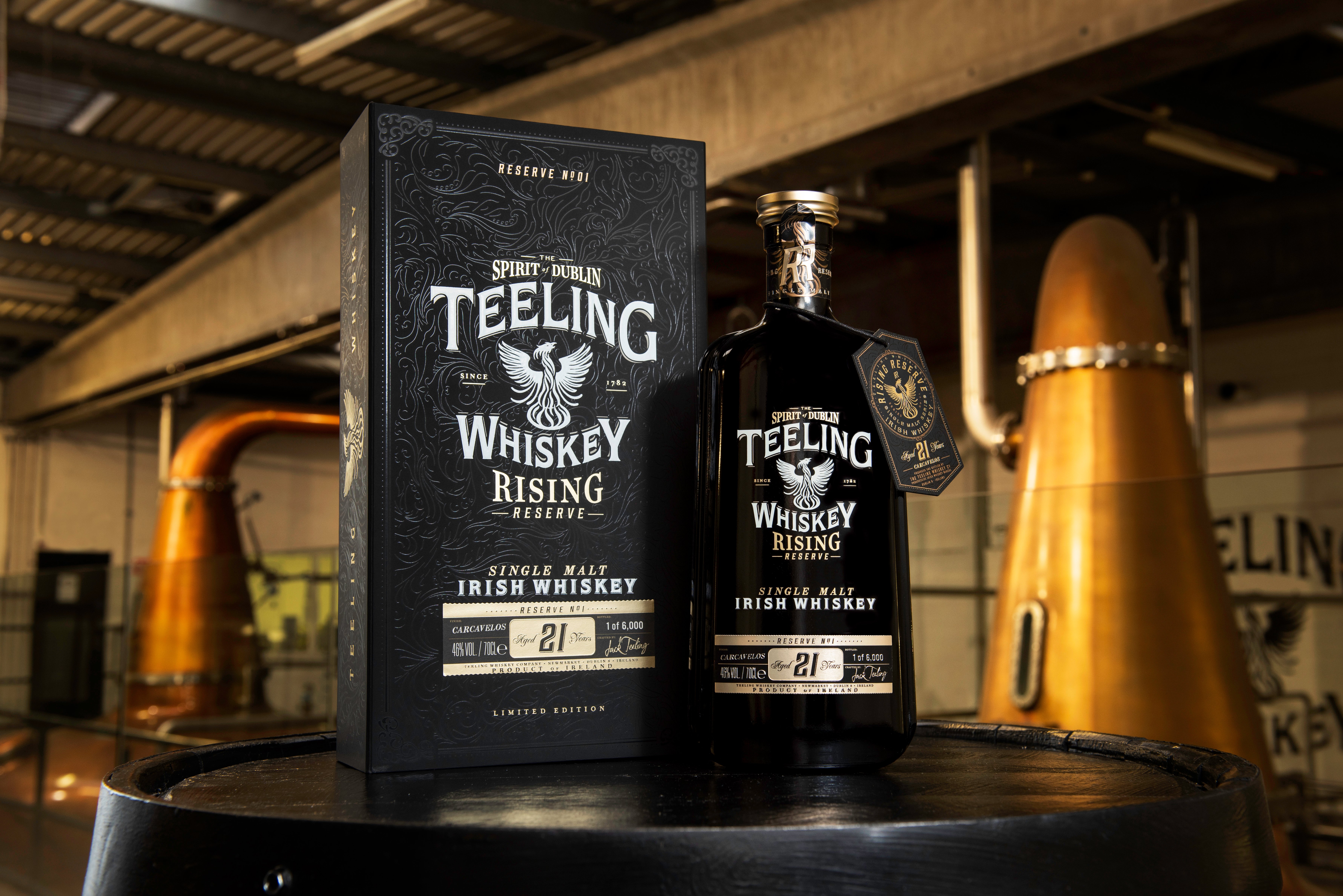 My thoughts? Go ahead and indulge in a taste of Irish heritage and the rise of a new era in whiskey-making - grab a bottle of Teeling Whiskey Rising Reserve today directly from Teeling here, or want to try before you buy? Teeling is hosting a Dublin Rising Single Malt Virtual Masterclass, 23rd of February at 7pm (Irish Time), you'll get the opportunity to taste your way through their range of Single Malt Whiskeys including their Renaissance 5, newly released Rising Reserve 21 Year old Single Malt, and two unreleased vintage single malts! Grab your tickets here.