IN
t
roduc
t
ion
Irish whiskey has a long and proud history of production, stretching back to the early 1700s when distillation started in Dublin. Ireland was once known as "the Whiskey Island" due to its high concentration of whiskey producers and distillers. The Irish whiskey industry is now enjoying a renaissance with an increase in demand for quality spirits from all around the world. From supermarkets and pubs to big-name brands, there are countless varieties of Irish whiskeys available today – each offering unique flavour profiles that range from smooth blends to bold single malts. With new innovations such as craft distilleries popping up across the country, it's clear that the popularity of this spirit shows no signs of slowing down anytime soon!


Growth of Irish Whiskey in Recent Years
The surge in demand for quality Irish whiskey over the past few years has seen a number of new brands emerge. A perfect example is Teeling Whiskey, which was founded in 2012 and quickly gained popularity thanks to its unique blends that focus on small-batch craft production. The brand also offers special releases such as their single malt whiskey range, with each bottle being aged in different types of casks including rum, sherry and port barrels – all adding complexity to the flavour profile. Other well-known names include Bushmills, Kilbeggan and Jameson who have been producing premium whiskeys since
In addition to the increasing availability of top-tier whiskeys from established producers, there has been an emergence of smaller craft distilleries across Ireland offering more innovative takes on traditional recipes. These micro-distilleries produce limited batches using locally sourced ingredients such as malts from Cooley Distillery or peat smoke from Connemara Peated Malt. Their products often feature bold flavours not found elsewhere – giving them a distinct edge over larger brands when it comes to creating truly unique spirits! With so much choice now available for connoisseurs looking for something different, it's clear that Irish whiskey is enjoying its own renaissance moment right now!


Popularity of Irish Whiskey in Different Markets
The popularity of Irish whiskey is growing in all major markets around the world. In the United States, its popularity can be attributed to its association with St. Patrick's Day festivities and an increase in demand for craft spirits. This has seen a range of new Irish whiskeys enter the US market from both established and start-up distilleries alike – giving drinkers more options to choose from when it comes to selecting their favourite tipple.
In Europe, there is a long history of appreciation for Irish whiskey, particularly among aficionados who are drawn to traditional production methods as well as contemporary styles that offer bold new flavours. The growth in interest has seen an influx of distilleries popping up across Ireland, producing limited batches using locally sourced ingredients such as malts, grains and peat smoke – further adding complexity to flavour profiles. These small-batch whiskies often have unique tasting notes not found elsewhere which appeal greatly to European drinkers looking for something different!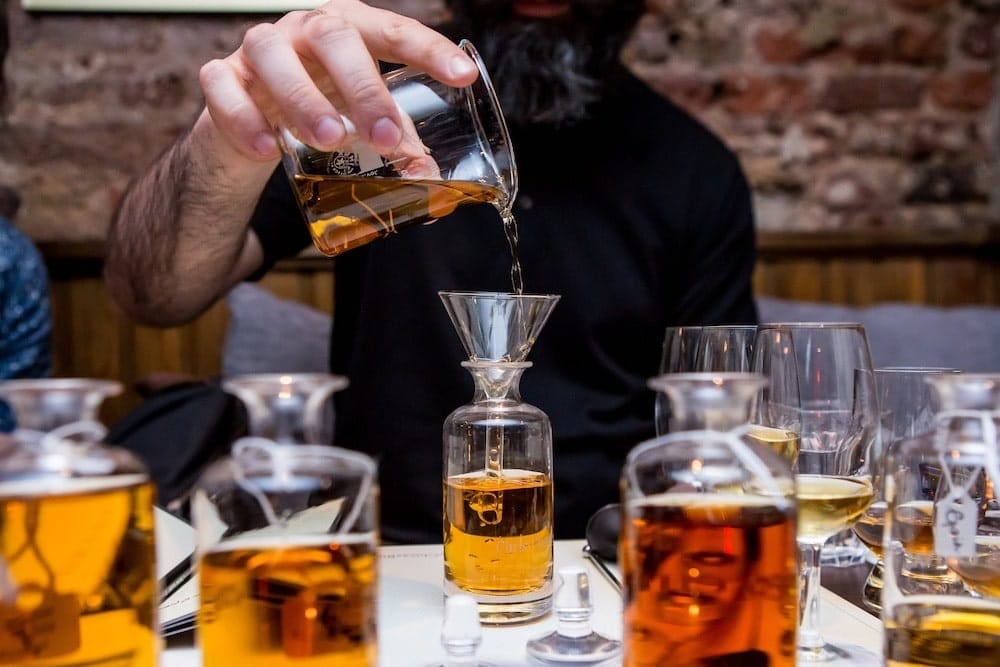 Meanwhile in Asia, there has also been an increasing appreciation for Irish whiskey due largely to its recent surge in global popularity fuelled by endorsements from celebrities like George Clooney who teamed up with Diageo (the parent company behind Johnnie Walker).
Markets like China are actively seeking out premium imported whiskeys so they too can experience what this spirit has become known for: smooth blends that are easy drinking yet complex enough on the palate that each sip offers something new!


Future of the Irish Whiskey Industry
The future of the Irish whiskey industry looks bright, especially as more people begin to appreciate the craftsmanship and quality that goes into each bottle. Population trends show that younger generations are beginning to take an interest in this centuries-old spirit, which is boosting production levels across Ireland. This growing demand for premium whiskeys has led to a number of innovative distillation and aging techniques being employed by distillers in order to produce unique flavour profiles from their products.
With many producers now experimenting with different cask maturation processes such as sherry-aged malts or peated whiskies, there is no shortage of interesting flavours now available on the market. One example is The Dublin Liberties Oak Devil Single Malt Whiskey made using triple distilled malt aged for five years in American oak barrels – giving it notes of honeycomb and charred oak on the nose followed by hints of vanilla and baking spices on the palate. Such innovations make Irish whiskey even more attractive to curious drinkers looking for something new while still enjoying traditional tastes!
Ultimately, changing trends in flavour profiles have seen Irish whiskey become increasingly popular around the world due its versatility – offering both classic blends (like Jameson's) suitable for everyday drinking as well as high-end expressions (such as Teeling's single malt range) perfect for special occasions or savouring over time. With so much choice out there today, consumers can rest assured that they will find something truly unique when searching for an authentic taste experience!


Technological Advances and the Increase of Craft Distilleries
The rise of craft distilleries has been enabled by a number of technological advances. In particular, online platforms have helped to make it easier for small-scale producers to reach out and connect with customers all over the world. This has allowed them to market their products more effectively, as well as source ingredients that would otherwise be difficult to obtain in smaller quantities. Additionally, these online platforms offer access to useful analytics tools which allow craft distillers to track sales and better understand the preferences of their customers.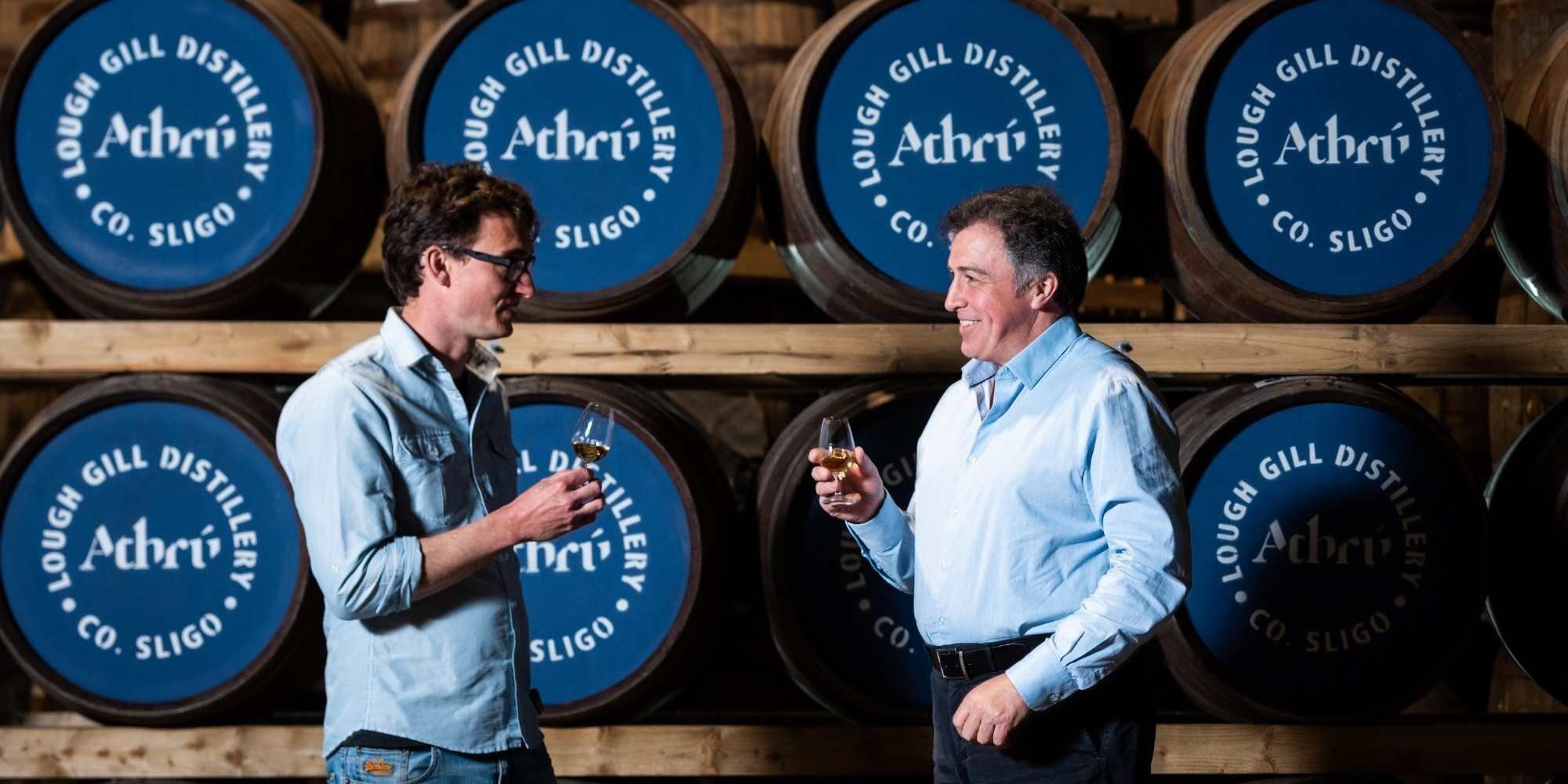 One major benefit of this increased connectivity is that craft spirits can now achieve wider distribution than ever before – allowing their unique flavours and bottle designs to be experienced around the globe! The ability for small scale producers to use social media marketing or develop an ecommerce website means they are no longer limited by geography when it comes to finding new consumers. Furthermore, having access to affordable distillery equipment makes production much more accessible for anyone looking start up a business in this area.
In addition, there are also other advantages associated with crafting spirits on a smaller scale such as greater flexibility when experimenting with different recipes or aging processes; something larger brands often struggle with due limitations in terms of time and resources available at hand. For example, micro-distilleries will sometimes age whiskey in casks made from alternative woods like cherry or oak which adds subtle notes not found elsewhere – something large corporations may avoid due cost considerations alone!
All things considered then, technological advancements have played an integral role in enabling the growth of craft distilling across Ireland and beyond – helping both established names and new entrants capture additional marketshare while offering truly unique experiences unlike anything else out there today!


Challenges for the Irish Whiskey Industry
In order to ensure the sustainability of the Irish Whiskey industry, it is essential for smaller craft distilleries to be given an equal opportunity to compete in a market dominated by larger producers. Unfortunately, this has become increasingly challenging due to certain barriers that have been put up which make it difficult for new entrants into the market. This can include restrictions on access to raw materials or higher taxes imposed on independent companies – all of which create an uneven playing field and make it harder for micro-distilleries to succeed.
One way of overcoming such obstacles is through public-private partnerships between large corporations and smaller craft distillers. This involves big brands offering resources such as marketing expertise or investment capital in exchange for access to unique blends created by small scale producers – allowing both parties involved gain something from the arrangement whilst still keeping competition alive within the industry! Additionally, government initiatives like grant schemes could also help financially support these micro-distilleries so they don't have worry about high costs associated with production when starting up their business.
Furthermore, regulations surrounding advertising should also be relaxed in order allow small scale producers more freedom when promoting their products online or via social media platforms - helping them reach wider audiences who would otherwise not know about them! The introduction of certifications (like organic) may also help boost consumer confidence since whiskey drinkers are becoming increasingly concerned about the origin and quality of ingredients used in spirits today. Finally, increased education around whiskey production techniques and appreciation courses will further establish Ireland's reputation as a premium producer while driving demand even higher!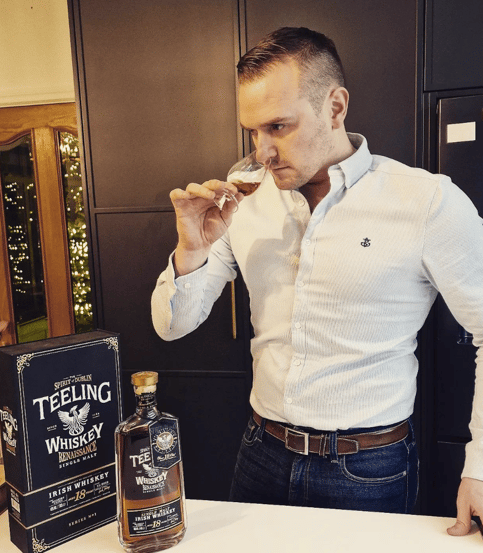 Conclusion
In conclusion, the Irish whiskey industry is in a period of dynamic growth and innovation as more people around the world explore this centuries-old spirit. Technological advancements have opened up opportunities for small scale craft distillers to compete with larger corporations while offering unique flavours not found elsewhere. This has been enabled by public-private partnerships between big brands and independent producers, as well as government initiatives like grant schemes which are helping financially support micro-distilleries.
Looking ahead, population trends suggest that younger generations will continue to take an interest in premium whiskeys – boosting production levels across Ireland and driving demand even higher! As such, it is essential for smaller craft distilleries to be given an equal opportunity to compete on a market dominated by bigger players through relaxed regulations surrounding advertising or certifications which can help boost consumer confidence. Ultimately, these advances will ensure that consumers can always find something truly unique when searching for an authentic taste experience from Irish Whiskey!