The Macallan 12 Years Old helps you to remember that every so often, it pays to return to the basics. Few in the spirits world can even dream of attempting to offer a portfolio as deep and varied as The Macallan. So, why could such a prestigious label be considered one of the basics?
There are many associations when it comes to Macallan, the 'Rolls-Royce' of Single Malts. Natural colour and quality sherry casks. Golf clubs and tumblers. Outrageous prices and pioneer of NAS expressions. You get it, I have mixed feelings about this one. Creamy cherry yogurt, chocolaty raisins and mild spices (cloves) compose an elegant but fairly simple nose. On the palate, you get orange marmalade, barley sugar and dried fruits with prominent, zesty wood tannins in the aftertaste. The quality of this 12-year-old classic is still there, but it's diluted and stretched a bit thin for my liking.
Releases from The Macallan commonly serve as solid examples of several core attributes contained within a host of arguably more complicated Scotch whiskies. Malt notes are typically clear, and the impact of wood in the aging process is readily apparent.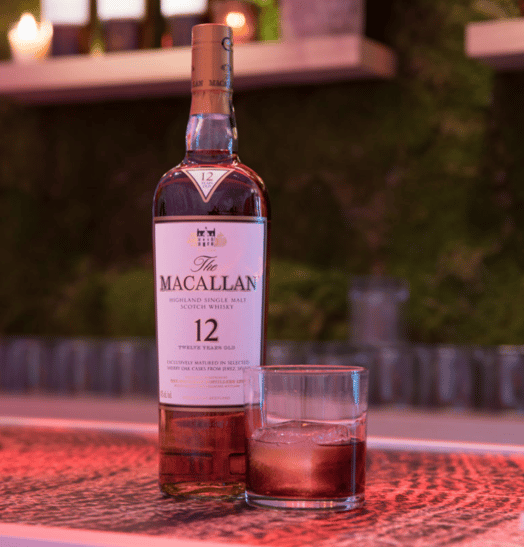 This 12-year-old non-peated single malt from the Speyside region of Scotland sips cleanly while also featuring additional maturation in sherry casks. This is the source of the name for the line of Macallans to which this dram belongs; Sherry Oak. Bottled at 40% ABV for most markets and 43% ABV for the US, the whisky is at least seemingly designed to be approachable first and foremost.
Tasting Notes: The Macallan 12 Years Old

Nose: Sherry, peach, almond/amaretto, golden raisins.

Taste: Rich bodied, big sherry notes of red plums, canned apricots, and well-aged red wine. The oak is heavily present as well, with undertones of vanilla, and a sweet, sappy, freshly-cut-lumber quality. Young, sharp, and bright tasting, although the complexity of the malt is overshadowed by the heavy sherry and oak influences. Not as sophisticated as the older Macallans, but shows a decent balance between oak, sherry, and malt.

Finish: Long and evolving, turning fruity and raisiny.