Nearly everyone now has had a pandemic project, whether it be to learn something new such as a language, enhance your cooking skills, some DIY projects around the house, or simply just completing every show on Netflix, Amazon Prime, and Disney. I decided to take a step out of my comfort zone and open myself up to the world to share my knowledge but also to spread the word of Whiskey, therefore, I started a Podcast, around whiskey, hence the tongue in cheek, The Post Still PodCask.
From researching other podcasts and information available on the web, most podcasts focus on the whiskey, the brand, and what marketers want you to hear. However, the Irish have a long history and stereotype of being world-class storytellers, so why not hear the stories from the people behind the whiskey, the brands, the distilleries, etc. So, that's what I did!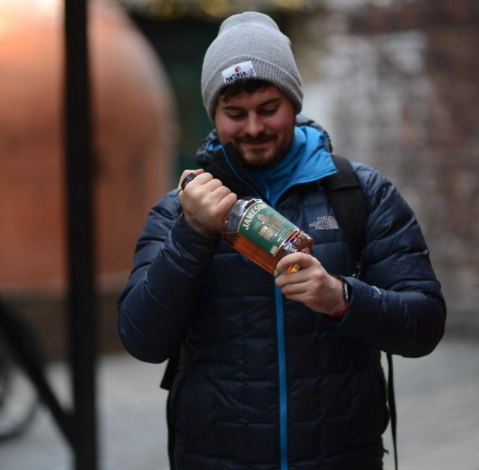 My first guest for The Pot Still PodCask was Jack Higgins. Jack and I first met virtually, through a number of different mediums such as virtual whiskey tastings, Instagram, and then in-person recently at Celtic Whiskey Shop on Dawson St. in Dublin city center. Jack has become known for his cocktail-making tutorials at home during the lockdowns, even creating his own syrups and mixers! I won't give too much away, but it was great to hear of Jack's background, how he got into the industry, and enjoying some whiskey with his dad.
Feel free to listen to the podcast on multiple channels (see links below), and as this is my first step into the world of podcasting, I would really appreciate your feedback. Feel free to pour yourself a whiskey, have a listen and enjoy. Sláinte!


Anchor
https://anchor.fm/the-pot-still

Breaker
https://www.breaker.audio/the-pot-still-whiskey-podcask

Google Podcasts
https://www.google.com/podcasts?feed=aHR0cHM6Ly9hbmNob3IuZm0vcy81OGU2ZjlhOC9wb2RjYXN0L3Jzcw==

Apple Podcasts
https://podcasts.apple.com/us/podcast/the-pot-still-whiskey-podcask/id1572668087

Pocket Casts
https://pca.st/ggno60xz

RadioPublic
https://radiopublic.com/the-pot-still-whiskey-podcask-G3Yxov

Spotify
https://open.spotify.com/show/1zWgBR7zvW7jMxztbIZZD3