Why are Cask Makers called a Cooper?
During the times of colonialization, a Cooper was a person in charge of making casks made of wood, barrels, and other containers made from and consisted of wooden staves. The timber was usually heated or steamed to be able to use and manipulate it into the shape required.
It took an apprentice seven years to learn the trade and craftsmanship of coopering, usually showing dedication to the job by sleeping in the workshop or cooperage, learning the trade directly from the master craftsman. At one time, coopers were the highest in-demand profession.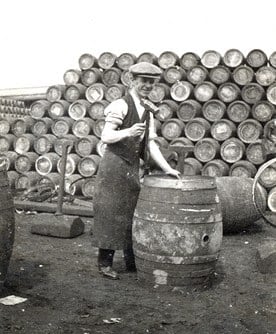 Before whiskey and spirit maturation, casks were necessary for storing a number of goods, such as ale, wine, spices, flour, gunpowder, and tobacco. To be a Cooper was a highly skilled trade, the casks were vital that they were durable for transportation and watertight away from the elements.
Defects in a cask could cause leakages, air to penetrate the cask and spoil the contents or become weak in transport. Therefore, the cooper's work always had to be perfect... not an easy task. That is why coopers are held in such high regard due to their dedication to the craft.
Coopers have a varied skillset, a new-age artisan engineer, while also creating a strong rapport with distillers and blenders.


Barrels used in Maturation
The barrels used to age alcohol are often front and center when talking about whiskey. Images of cellars and rickhouses full of barrels are prominent on websites and in marketing materials, and many producers emphasise the advantages of the toast or char level they've chosen to use. However, the coopers who make and repair these iconic vessels work largely behind the scenes. With over 65% of flavour actually coming from the wood of the barrel itself.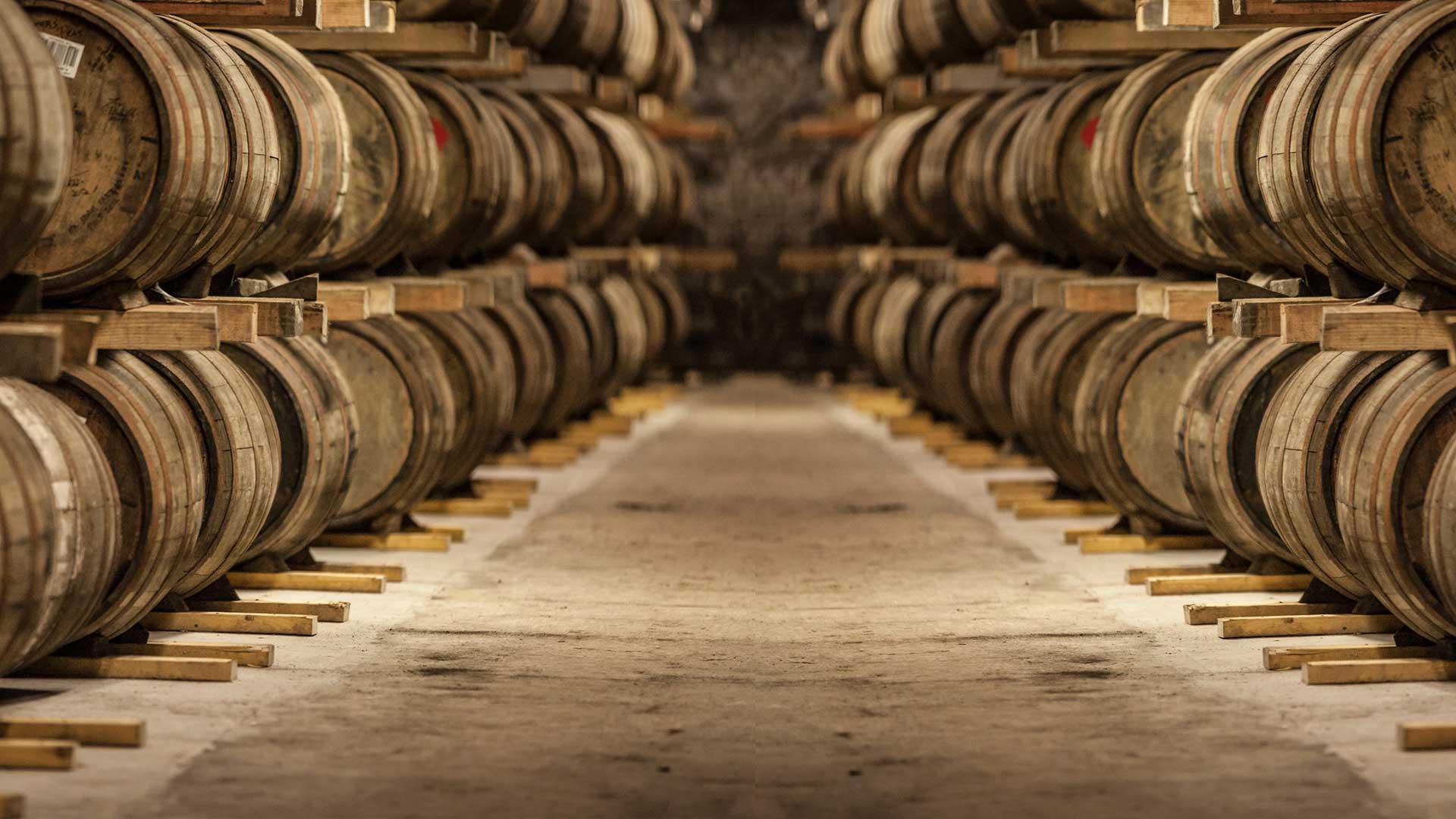 Distillery coopers are also responsible for repairs and for bringing aged/used barrels back to life. These days it's more important how the whiskey reacts with the wood rather than how it cosmetically looks. The flavours come from the inside of the cask, not the outside. It doesn't matter how it looks, it's how it reacts with the whiskey.