You won't want to miss my list of the Best Irish Whiskeys for Christmas 2022 that I've put up! For you, Santa, or as a gift to enjoy this most peculiar holiday season, some of these whiskeys were sampled and tested throughout the year. Nothing beats unwinding with a few sips of premium Christmas whiskey after the Christmas meal and family activities are complete. Craig Ellis, the founder of The Pot Still, has provided a list of the top Irish whiskeys for Christmas in 2022.


Irish Whiskey
According to the general consensus from our monthly whiskey tastings, ex-wine cask finishes or other uncommon whiskeys are good to have on hand for entertaining guests to offer something unique. A few Irish whiskeys that I've gathered would be ideal for those events and go well with a Christmas dinner or an after-dinner drink.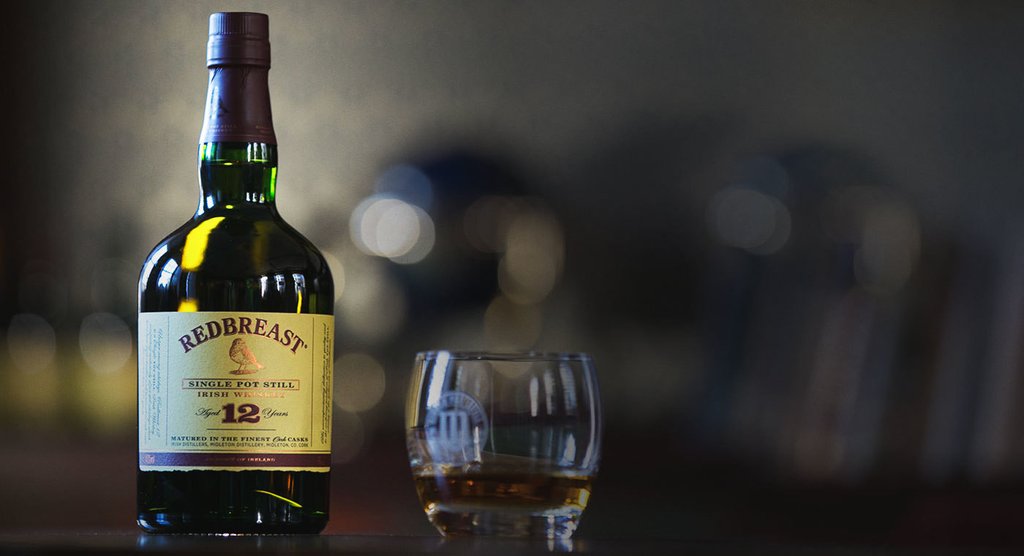 REDBREAST 12 YEAR OLD
ABV: 46%
Price: €55-70

Redbreast is distilled at the Midleton Distillery using copper pot stills and aged in Oloroso sherry casks. The Distillery is home to several other single pot still Irish whiskeys, such as Jameson. Compared to Jameson, Redbreast 12 year is smoother but also more diverse in flavours. The sherry brings sweetness, but subtlety, the finish is smoother and but hangs around for longer.
Tasting Notes:
Nose: Clean, fresh. Hint of linseed. Nuts. Cake.

Palate: By far the biggest of this selection. Assertive and complex, with lots of development and seemingly infinite dimension. Ginger cake, brazil nuts, treacle and marzipan

Finish: Liquorice-like sherry notes.
Purchase via IrishMalts here.
---


Teeling Blackpitts Cask Strength
ABV: 48%
Price: €131.95

Teeling Whiskey Blackpitts, also known as the "Big Smoke," is pleased to announce the addition of a Cask Strength Peated Single Malt to their family. Fans of peated whiskeys are the target market for this expression. Blackpitts Cask Strength was developed to provide a full-flavoured smoke experience. It was double distilled, exclusively aged in ex-bourbon barrels, and bottled at 56.5% alcohol by volume.
Tasting Notes:
Nose: Chargrill BBQ smoke, cloves, butterscotch & orange peel.
Palate: Applewood smoke, honey, all spice, stewed pears & grilled pineapple.
Finish: Salted Caramel, wood & savoury smoke.
Purchase here via IrishMalts.
---


Element - Fusion Series
ABV: 43%
Price: €49

Element's Fusion Series blends superior Irish whiskies from different grains, different years, different barrels. In the right measure they come together to create an experience greater than the sum of its parts.

Triple distilled and blended with precision after several years of maturation in a combination of first fill ex. Bourbon, New American Oak, ex-Olosoro Sherry, and seasoned Stout casks.
Tasting Notes:
Nose: Vanilla Tropical Fruit Shortbread

Palate: Creamy Caramel Chocolate Orange Peel

Finish: Lingering & Gentle Light Creaminess Subtle Maltiness
Purchase via Irish Malts here.
---

Egan's Fortitude
ABV: 46%
Price: €57

Their current range is well judged, with a light Vintage Grain that translates well between delicate sipper and flexible mixer, a 10 Year Old Single Malt that is a well-balanced long-finisher. And then there's the Fortitude.
A single malt whiskey with no age statement, Fortitude has been aged exclusively in Pedro Ximenéz barrels.
Tasting Notes:
Nose: Heavy red sherry, honey, raisins, and a hint of marzipan.

Palate: Full of complexity, strong influence of sherry, mixed fruit, raisins and sultanas.

Finish: Good, well balanced – long.
Purchase Egan's Fortitude via IrishMalts.
---

Lough Ree – The Bridge Series Bethlehem Single Grain
ABV: 46%
Price: €95

15 km north of Athlone, near the point where the River Inny enters Lough Ree, and close to the towns of Tang, Tubberclair and the legendary Three Jolly Pigeons lies the townland of Bethlehem. It takes it's name from the convent founded there, almost 400 years ago, in 1631 to be precise, by the Poor Claire order. In this remote location some 60 nuns lived in silence, barefoot and were the original vegetarians, never eating meat. They only stayed there 10 years, being forced to flee for their lives across the lake in 1641 to escape the oncoming English forces from Athlone who were in search of food, and who ultimately desecrated and burned the convent.
Tasting Notes:

Nose:
Delicate and complex sherried nose with raisins, prunes and leather.

Palate:
A hint of honeyed oak to start, easing into Christmas spices with rich caramelised fruit, dates and walnuts.

Finish:
Long and elegant with dark fruit and nuts and gentle oak spice.
Purchase via IrishMalts.
---
If you are looking for something a little different or have a particular palate you are looking to buy for, please feel free to message me and I can make some further suggestions.