The latest Irish Whiskey release comes from the new Waterford Whisky Distillery. Last week they released their terroir-driven, Single Farm Origin Series in Ireland. The new series is made up of three fully-matured Irish malts made using only 100% Irish barley. These are: The Bannow Island - Edition 1.1, The Ballykilcavan - Edition 1.1, and The Ratheadon - Edition 1.1.

Waterford Distillery have stated that each edition in the series "represents one location, captured in spirit." Waterford Distillery began their distillation back in 2015 at its facility 160 kilometres south of Dublin. The "Single Farm Origin Series" is Waterford Distillery's highly-anticipated first commercial release. The term "single malt" has typically been attached to Scotch Whiskey, but this new luxury single malt Irish whiskey series from Waterford Distillery could rival any scotch, according to Forbes, which only adds fuel to the hype fire.

Their production process is actually a variation of traditional methods of other distilleries. Firstly, it starts with a mash filter, rather than a traditional mash tub. It also ferments for a minimum duration of 120 hours, which is a longer period than what is seen in other larger distilleries.

The maturation casks that have been selected are that of French and American oak, which are first use only for whisky, each Single Farm Origin whisky is bottled at 50% ABV without colouring, chill-filtration or any additives.
Waterford Distillery is a modern distillery, therefore it is only fitting their bottles support the image. The main focus of Waterford whisky is barley. To keep everyone focused on the grain over the colour they decided on coloured bottles. Blue is the colour of Waterford, which made the colour decision easy. Plus, it also looks classy.

The glass top is a Vinolok glass closure. These are hygienic, reusable and recyclable. The Single Farm Origin series has a yellow/gold top and other releases are likely to come in a range of colours. A unique design and a bottle you will cherish even once it is empty.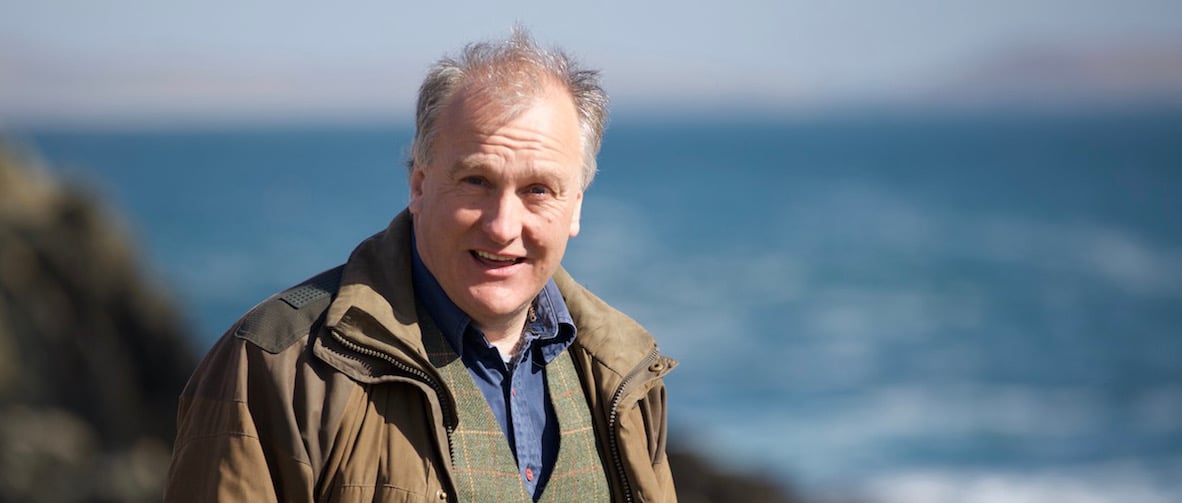 Waterford Distillery Founder and CEO Mark Reynier says:
"I've spent a lifetime in the top end of drinks industry, half in fine wine, half in single malt, and Waterford is the culmination of this rather unusual journey. It is rare that one has the chance to breathe life into to such a provocative concept, one of such precision, challenge and originality."

"For years folk have been hoodwinked on where whisky's quality truly lies – once stills, then water, now wood. We want to shine the light on what really makes malt whisky the most complex spirit in the world, the primary source of all that extraordinary flavour: the barley."

"I can safely say no stone has been left unturned. No challenge unmet. Thanks to unparalleled logistics, great teamwork, and singleminded focus we can now share our inspiration, this vision, that will one day rebalance the way we look at and enjoy this fine spirit. And this is just the beginning."
The 3 editions went on sale at the recommended retail price range from €70.00 to €79.00, and have since been sold out or in very limited stock, with many already appearing in online auctions and Facebook "Lotteries", with reports of some bottles already being sold on for up to €260...

Further offerings from the Single Farm Origin series will be available in October 2020.