The history of Poitín?
The first records of Poitín date back to the 1st century AD in Ireland and is the precursor to whiskey in this region. Poitin distilling began to rise sharply when, on Christmas Day 1661, taxation on alcohol was first introduced by the British crown. As the Irish got wise to the ways of avoiding taxation by hiding their spirit in concealed cellars, the London Parliament responded with tighter legislation. They decided to introduce a tax based on pot still capacity, the bigger the pot still, the higher the tax bill. This meant that London would generate their tax regardless of whether spirit was produced or not, or the quantity of it. However, the Irish found more ways to get around this taxation. They decided to distill their spirits in small capacity stills. It meant they could charge, boil and empty the stills making spirit around the clock while paying cheaper tax. However, this also had a drastic impact on the quality of the spirits.

Between 1780 and 1822 the number of legal distilleries dropped from several hundred to just 40. During this time many were involved in the production of Poitin. The key ingredients were Potatoes, Sugar, and Yeast, which are very different from today's whiskey ingredients of Barley, Water, and Yeast. It was generally produced in rural areas. Fuelled by turf (peat) but the rising smoke was a giveaway for watchful police and so distillers waited for windy, broken weather to distill.

Poitin remained illegal in Ireland from 1661 until the 7th March 1997 but it still remains illegal in Northern Ireland. The legal Poitin that can be found in Ireland today is much smoother and more palatable to drink at approx 40% – 45%. However, if you look hard enough it shouldn't be too difficult to find someone who will produce some home-distilled Irish Poitin the way it used to be.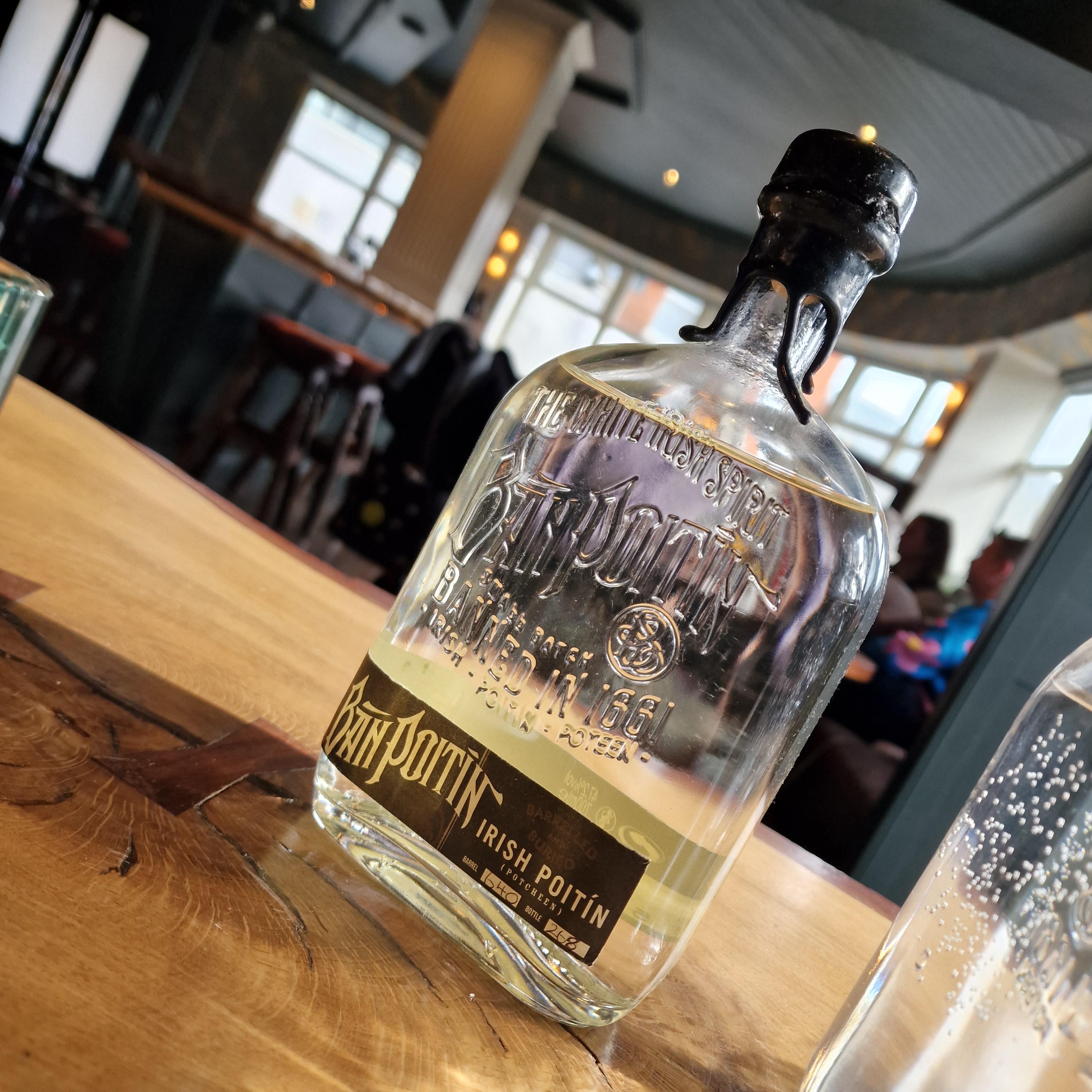 What is Poitín?
Only the Irish could be proud to have one of the strongest alcoholic beverages in the world made here on the island of Ireland. Poitin (pronounced Put-cheen) traditionally has an alcohol content of 60% – 90%.
The word poitín means little pot and derives from the technique used to distill the spirit using a pot still. The technical definition of poitín is an unaged spirit, from 40% ABV up to a mouthwatering 90% ABV. Its most commonly made from barley or potatoes but can be made from just about anything, including milk or even tree bark!
Poitín today is brewed all over Ireland, some of the most notable brands being Bán, Micil, Killowen, Knockeen Hills, and Mad March Hare.
There has been a steady increase in popularity of the spirit as a category along with its big brother Irish Whiskey.
How do you drink Poitín?
Poitín is an extremely versatile and interesting category. No two poitíns are the same, so there is always something new to discover. However, because of this, it's important to understand what works where when starting your poitín journey.
This versatile spirit works especially well in cocktails. The unique sweet earthiness can provide an amazing profile to most styles of cocktails, but also works extremely well paired with a beer.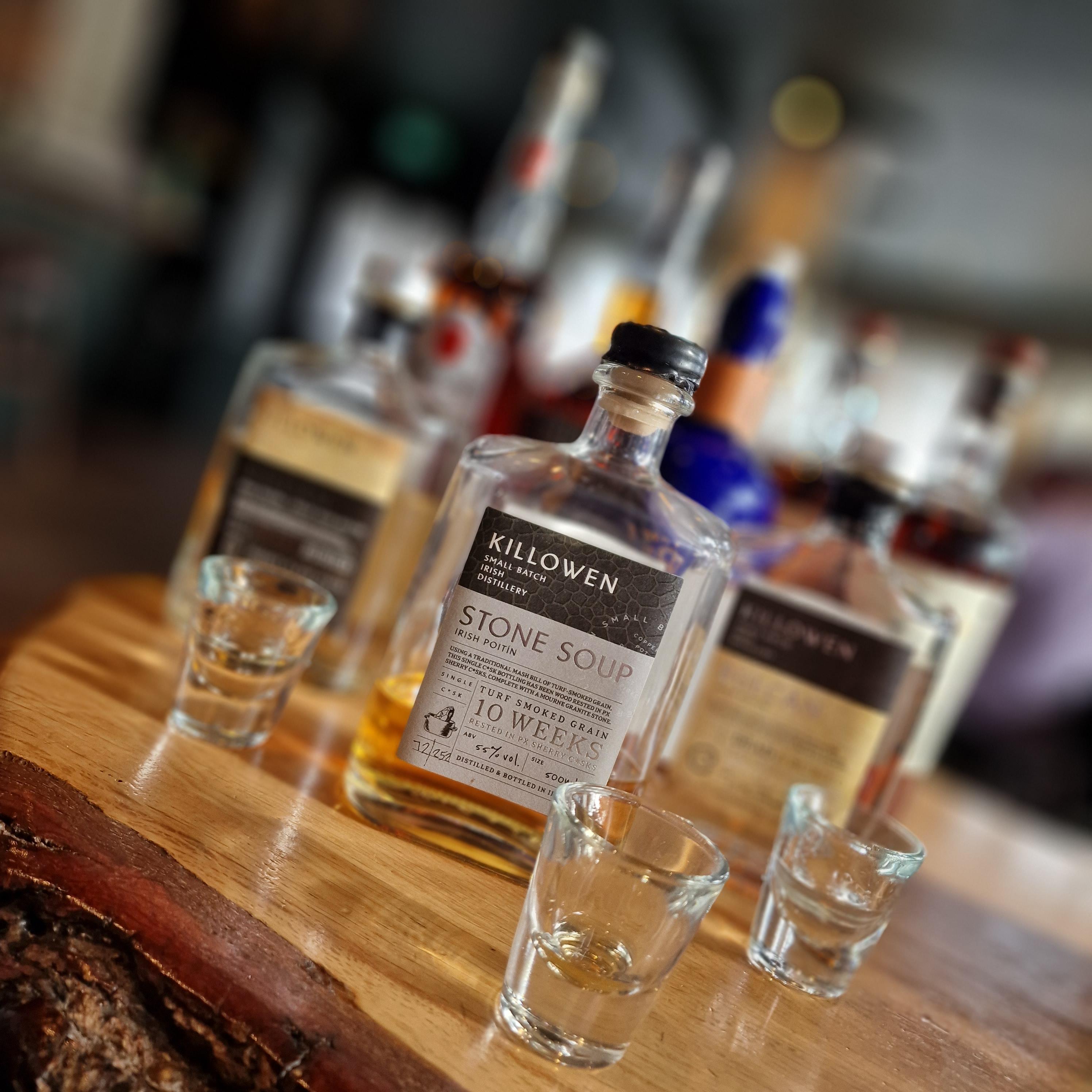 Where to drink Poitín?
BAR 1661 has the world's largest selection of Poitín. This clear, pure unaged spirit pre-dates whiskey and is a fantastic base for cocktails. Poitín has a GI status and can only be distilled on the island of Ireland.