Last night I had the privilege to attend Teeling's World Best Irish Whiskey Masterclass. The evening was hosted by none other than Teeling Whiskey's Master Distiller, Alex Chasko, Teeling's Head of Operations, Iain Wood & Teeling's Global Brand Ambassador, Robert Caldwell. The event was set up to celebrate Teeling's latest haul of 4 World Whiskies Awards, including their 28 Year Old Irish Whiskey which won the overall award of World's Best Irish Whiskey Single Malt!!!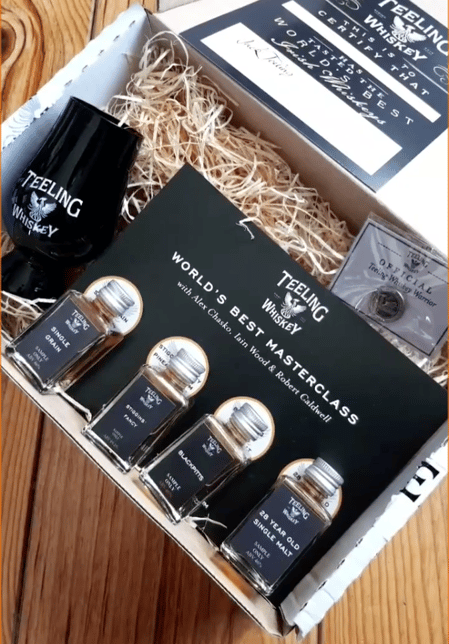 This was an exclusive masterclass which was a fantastic opportunity to have access to the likes of Alex Chasko and Iain Wood to discuss the thought process behind the whiskey expressions. Even a few stories about sourcing particular barrel types, even down to a few experiments that it took to make these fantastic whiskeys.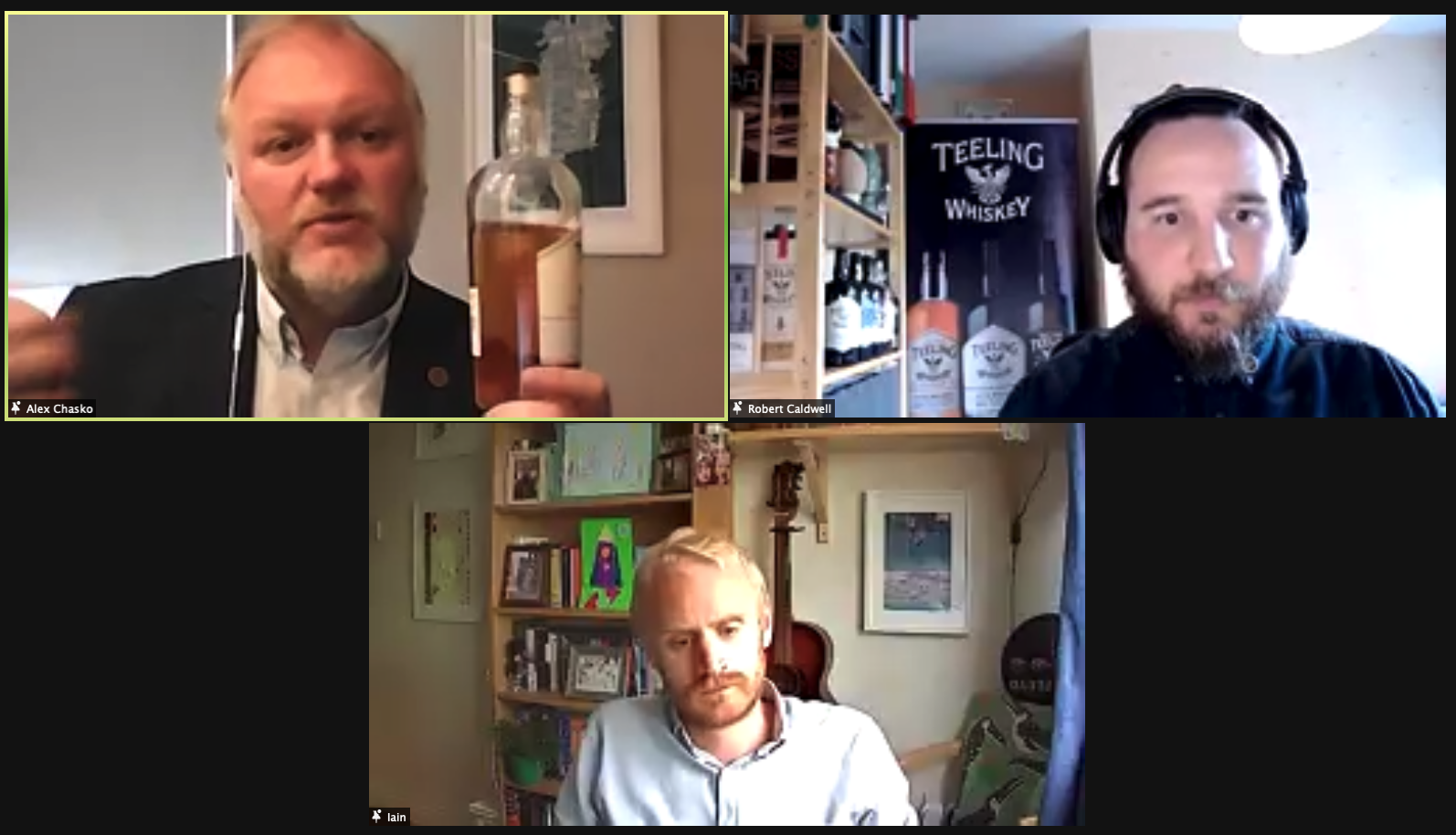 The award winning whiskeys we sampled on the night were: Teeling 28 Year Old Single Malt, Single Grain, Blackpitts Peated Single Malt, and Stiggins' Fancy Pineapple Rum Cask. Not only were we treated to an entertaining night of whiskey tasting, but the event packs also included a premium Teeling Whiskey Glass, a Teeling Whiskey Warrior pin, a Certificate of tasting the world's best signed by Jack Teeling, and a lovely Whiskey Journal with tasting notes. There is no doubt that Teeling deserve the awards for World's Best Irish Whiskey.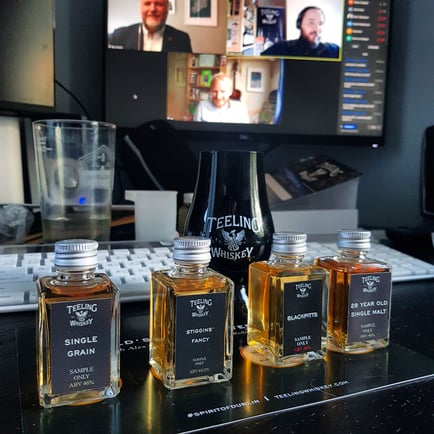 Teeling Single Grain Irish Whiskey is crafted using an unconventional mash bill consisting of 95% corn and 5% malted barley that has been triple distilled and matured exclusively in French oak Ex-Cabernet Sauvignon red wine casks from California, producing a truly unique Irish Whiskey.

Teeling Stiggins' Fancy (Pineapple Rum Cask) - Best Irish Blended Ltd Release
Another Teeling Small Batch collaboration series, this time featuring a collab between Teeling and Plantation Rum. This small-batch release features a premium blend of grain and malt whiskey which has been matured separately in ex-bourbon barrels for a period of 6 years before being carried in Plantation Pineapple Rum Barrels for a further period of 15 months. Batch 1 has sold out, but Batch 2 is on the way!...


What makes Teeling Blackpitts so unique is the triple distillation process, which reduces some of the medicinal character you would get from a traditional Scottish Peated Single Malt and allows the more barbeque smoke characteristic to shine. This is then combined with signature Teeling innovative cask maturation using both ex-bourbon and ex-Sauternes white wine casks, which is bottled at 46% with no chill filtration to produce a truly different and unique expression of Teeling and Irish Whiskey.


The pick of the night! This is a very limited release of vintage single malt whiskey, celebrating the very best that Teeling has to offer. Initially aged in Ex-Bourbon casks and finished in Sauternes, this special whiskey is limited to just 4,000 bottles. If you haven't tried this, you need to. With many on the night stating they tasted blackcurrant and raspberries with the slightest hint of peat/smoke far in the background, a truly world-beating whiskey!