Many people ask me about this whiskey, mostly from those who are drawn by the name alone. Following the sale of Cooley to Beam Suntory, this was the last independent Irish whiskey company. But, similar to Compass Box (Scotland) and McLain & Kyne (USA) they aren't distillers but independent bottlers / 'whiskey designers'...
Bernard and Rosemary Walsh had the inspiration to create the Writers Tears Whiskey Company, they are also the masterminds behind the 'Irishman' whiskey business. Onto the whiskey itself, the Writers Tears Copper Pot Whiskey has an unusual, possibly unique mix of pure pot still and Irish single malt. The company claim it's a recreation of a style that was around a century or so ago.
Unfortunately so much Irish whiskey history has been lost, for many different reasons, and we'll never know the half of it all. However, whiskey makes a great story, and us Irish love storytelling, so I can't argue that this whiskey is linked the some of the famous Irish writers, such as James Joyce, Samuel Beckett, Oscar Wilde and other great Irish writers. Check out the Writers Tears website for some great stories about writers and their haunts. Whiskey and great writing do seem to go hand in hand.
Whether this is made up is irrelevant, I love it, makes for great marketing and the whiskey holds up. When you get to experience whiskeys like this, it's shocking how the industry got into the pickle they did, but it's great to see the revival of Irish whiskey.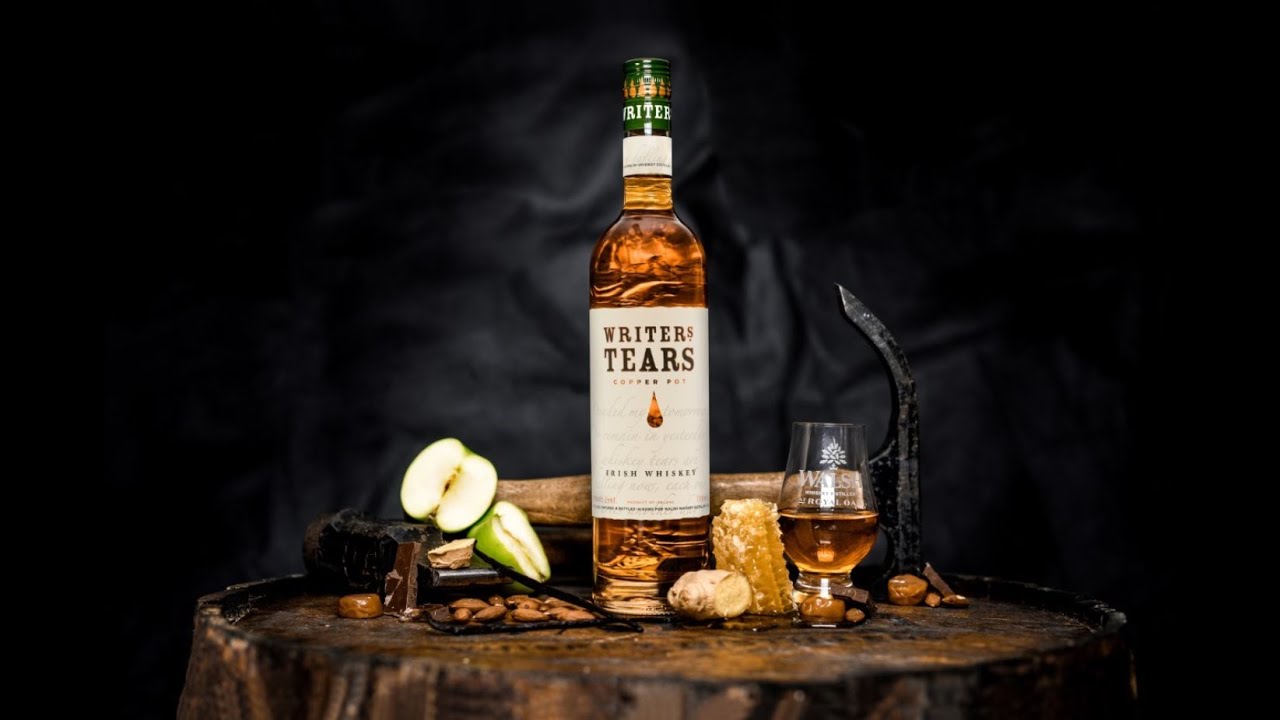 Tasting Notes: Writers Tears Copper Pot Whiskey
Nose: Light and delicate notes of honey, pears, lemon zest and ginger.
Palate: Vanilla, honey and crème brûlée, mixed spice with ginger to the fore, this comes across stronger than its 40% abv strength.
Finish: Rich and warming as the spice notes roll on to an extended finish.