Lough Gill Distillery is situated in an idyllic location steeped in history, located in Sligo, on the west coast of Ireland. The stunning landscapes surrounding the distillery, full of folklore, history, and mythology. It is nestled in the shadow of Cairns Hill and Carrowmore, forming part of one of the greatest megalithic complexes of ancient Ireland. Located along the banks of the Garavogue river, east of Sligo town, on the Wild Atlantic Way route, is ideal as it brings with it a unique microclimate in itself, perfect for maturing whiskey. In 2019, the distillery was commissioned, after 4 years of planning it is now producing some exceptional single malt new make spirit, carefully overseen by none other than Billy Walker (Global Distiller of the Year 2015) and the Lough Gill distillers.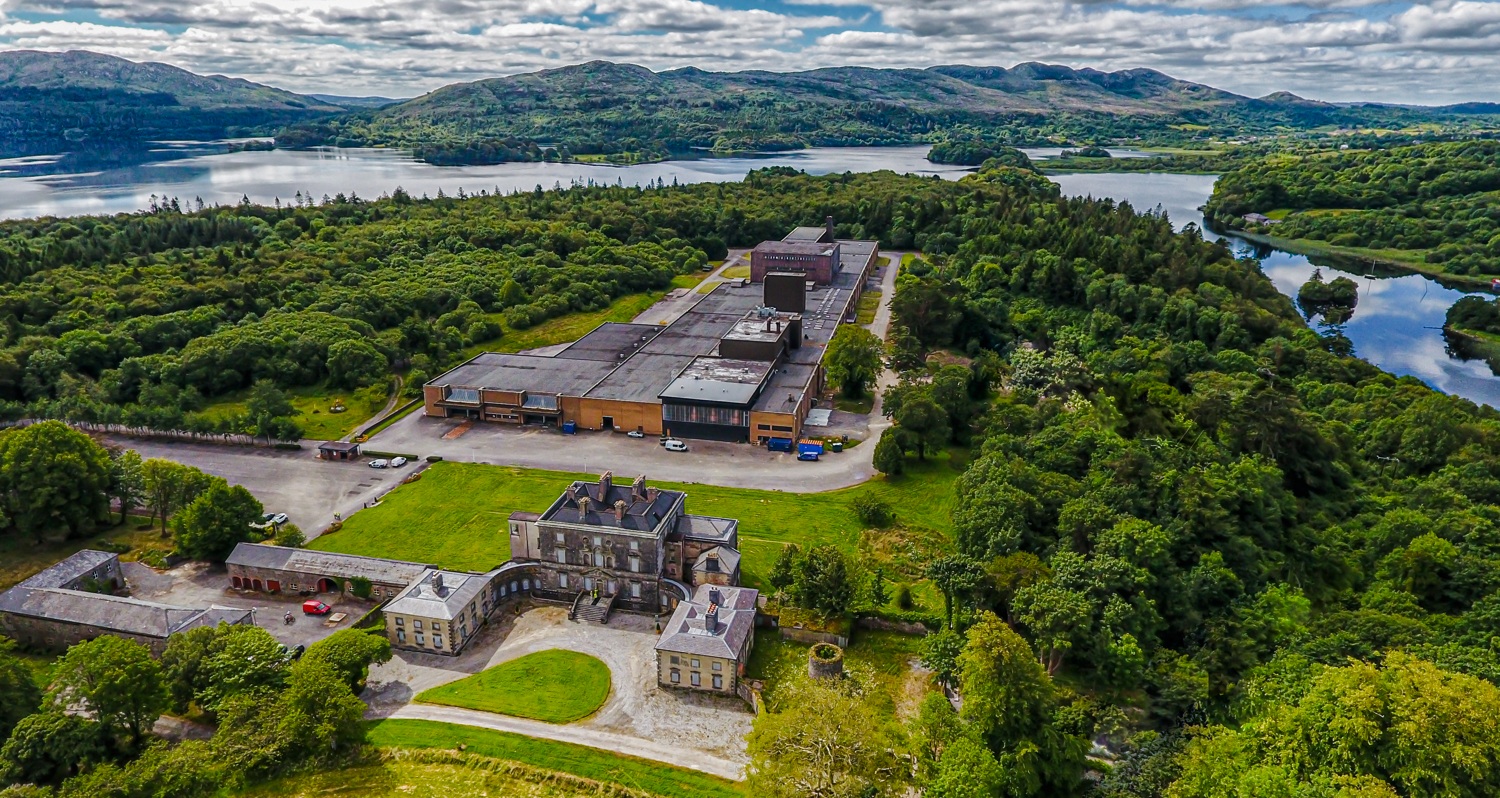 Lough Gill Distillery have so far released 3 Irish whiskey expressions under the brand name Athrú, the Annacoona, Knocknarea and Keshcorran. I was lucky to get my hands on a bottle of the Athrú Annacoona, one of only 6,600 bottles to be released. When I first laid my eyes on the box, I was drawn to this whiskey, the packaging, design and bottle are stunning. A lot of consideration and planning has gone into the design of this whiskey, and being a premium product, the whiskey will need to live up to the effort that has gone into its' housing. Let's pour some into a glass and find out.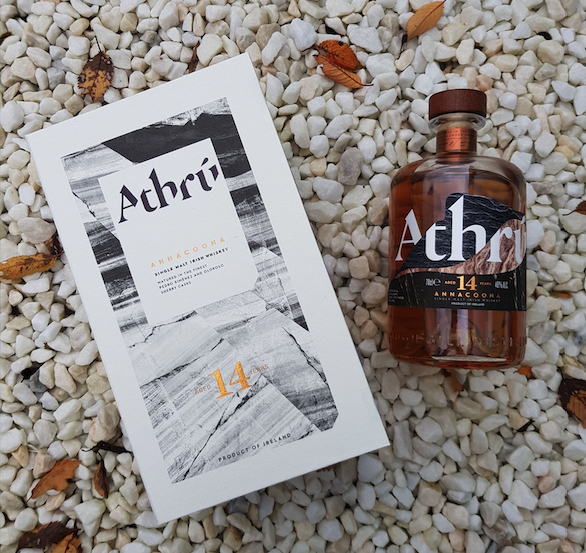 My eyes are drawn to the box, then the bottle, then the whiskey, knowing it's an age statement whiskey of 14 Years Single Malt, and knowing the whiskey is finished in a combination of Pedro Ximenez and Oloroso Sherry casks, the colour is very inviting. I was intrigued about the name, Athrú Annacoona, and I wasn't surprised to find out that it tells the story of an old Celtic Myth of the two lovers, Diarmuid and Gráinne, with us Irish being known as great storytellers. A quick synopsis of the story below:
Diarmuid & Gráinne eloped and were chased by Finn McCool throughout Ireland, eventually settling in Annacoona Cave, high on Benbulben mountain, where they met their ultimate fate. With Diarmuid dying, after being gored by a wild boar, Finn agonises over whether he should save him with a drink of precious water cupped by his magical hands...
An exceptional story, and to place that folklore onto a bottle, puts pressure on the whiskey itself to live up to expectations... and it really does! Athrú Annacoona is a 14 year old single malt Irish whiskey, with a copper amber autumnal colour, influenced from the Sherry casks it has been finished in. Athrú Annacoona is aged for 11 years in American oak casks and finished for 3 years in Pedro Ximenez and Oloroso Sherry casks.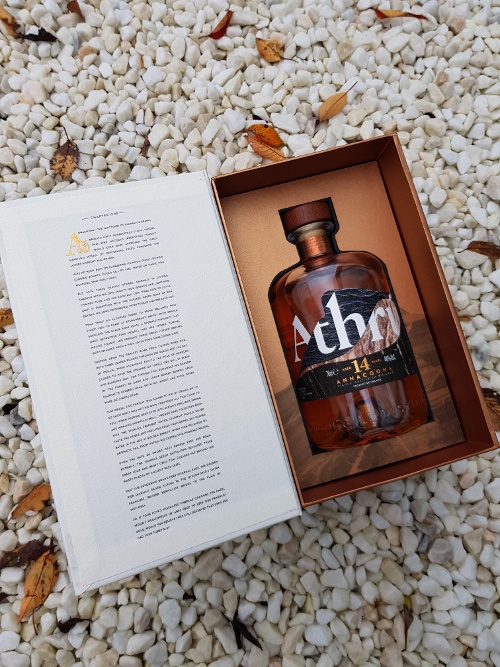 On the nose, besides the obvious aromas that are standard from Sherry, I get dried fruits, cinnamon/all spice and some toasted oak scents, strong but not overpowering. I take a first sip, allowing my tastebuds to open up to a burst of flavours, marrying together in my mouth, before swallowing this amber gold. I give it a few minutes before taking another sip, this time letting the whiskey sit for longer. The mouthfeel of some spicy notes, somewhat tropical, with autumnal flavours, such as ginger, pepper and dates, while bring some apricots and orange peel to the mix, and ending with rich sweetness of butterscotch and vanilla. The finish, it has a medium length and it's quite dry, when I was expecting a long buttery finish, however, that just kept bringing me back for more.
I don't like to use phenomenal too often, but I really enjoyed this whiskey, and as 2020 goes, this has been one of my highlights of the year (along with the Willett Rye Small Batch). Currently available for €131.95 from the Irish Malts here.

As the story goes, if I was Finn McCool with a last drop of Athrú Annacoona left in the bottle, I'll leave you guessing what I would do with the last drop... slainté!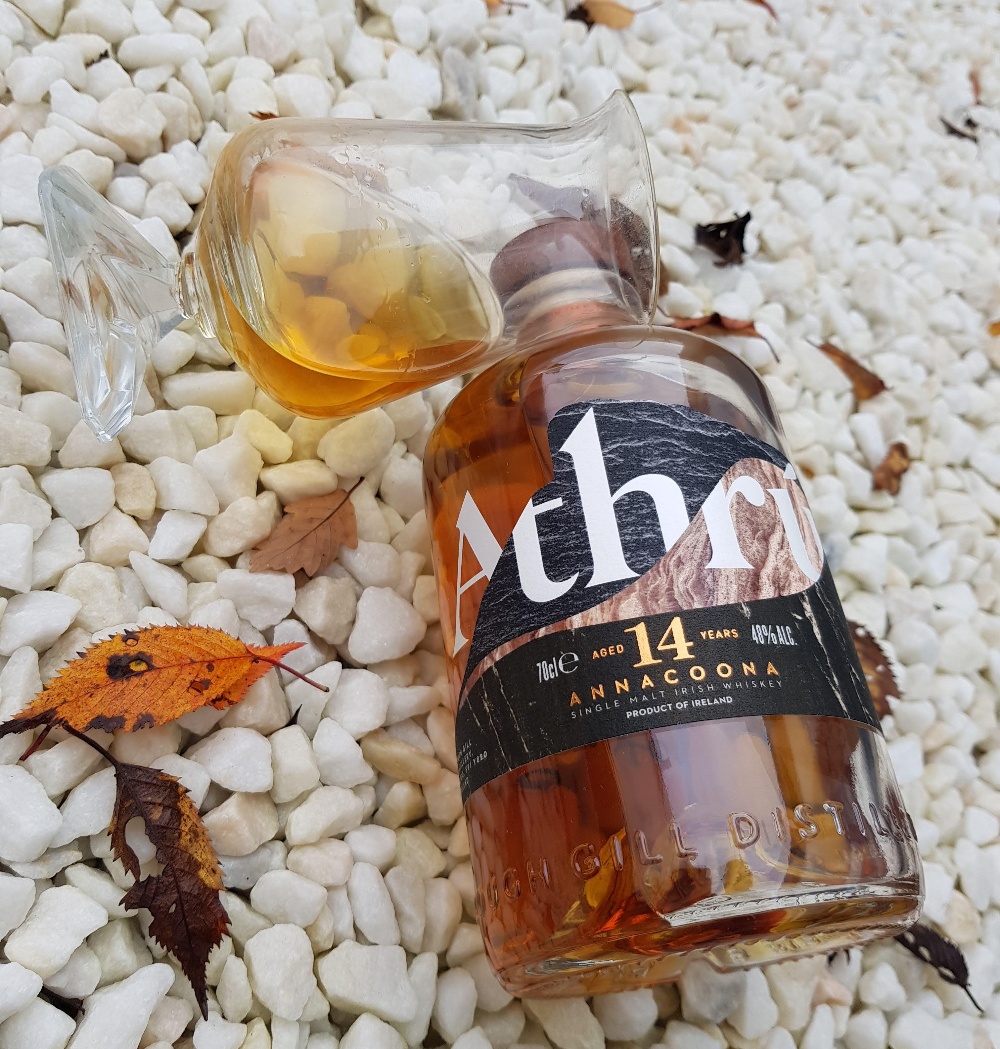 Tasting Notes: Athrú Annacoona Single Malt Whiskey
Nose: Autumnal aromas of melted dark chocolate, dried fruits and orange peel.
Palate: Salted caramel, candied peels, with citrus undertones, ginger, pepper and dates.
Finish: A lingering finish of honey, oak, high cocoa chocolate and black forest cherries.