The Lambay Single Malt 20 Years Old Castle Prestige Edition is the first age-statement ultra-premium whiskey to be released by Lambay Irish Whiskey Company, and The Pot Still has managed to bag a sample! Cognac, one of the richest French Eaux-de-Vie, and oak barrels, known for the flavours they impart to liquid, are combined to create Lambay Whiskey. The finished product is, well, let's find out!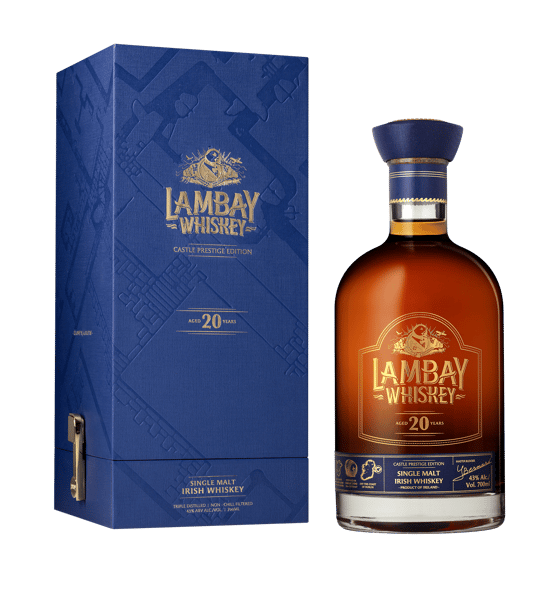 Lambay Whiskey History
The Baring and Camus families, as well as a single enigmatic and enchanting island, are at the heart of the Lambay Whiskey saga. The House of Camus reveres the terroir that gives birth to its magnificent Cognacs and is steadfast in its commitment to producing the best cognac in the world, living up to its reputation as the largest family-owned Cognac producer in the world. Also great houses are dedicated to producing top-quality Irish whiskey with a Cognac cask flavour, and they both share a common set of ideals and the illustrious history of the iconic Baring family, guardians of Lambay Island. A pure flavour of the unusual, one of dynasty and devilment, rarity and refinement.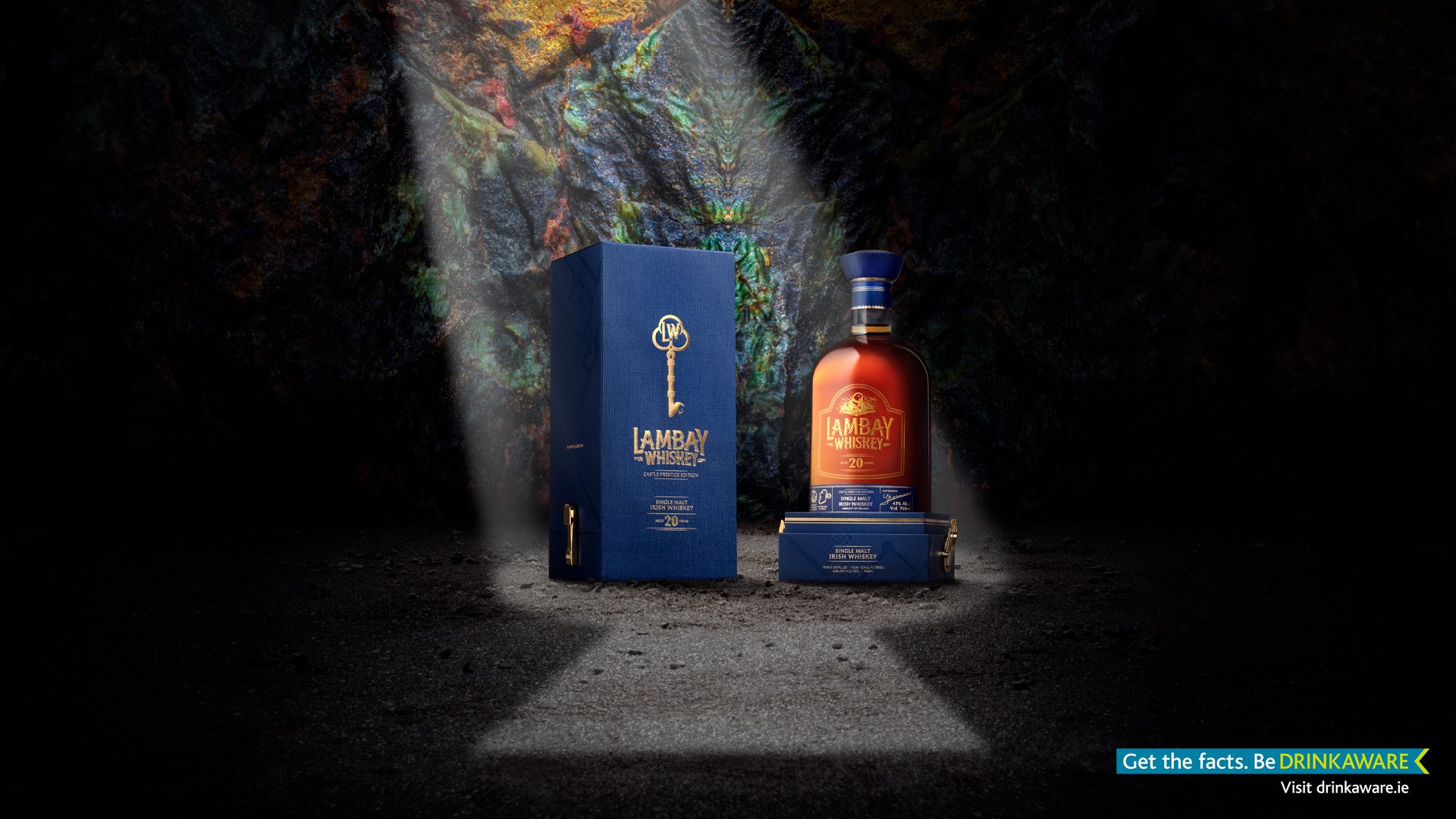 The Whiskey Review
The Lambay Single Malt 20 Years Old Castle Prestige Edition has been triple distilled. This maturation and blend has been under the eagle eye of Lambay's Master Blender, Yonael Bernard, this exceptional aged distillate was meticulously obtained from a renowned Irish distillery and aged in bourbon barrels for 18 years before being completed for an additional 2 years in cognac casks exposed to the sea air, the maritime warehouses that Lambay are known for.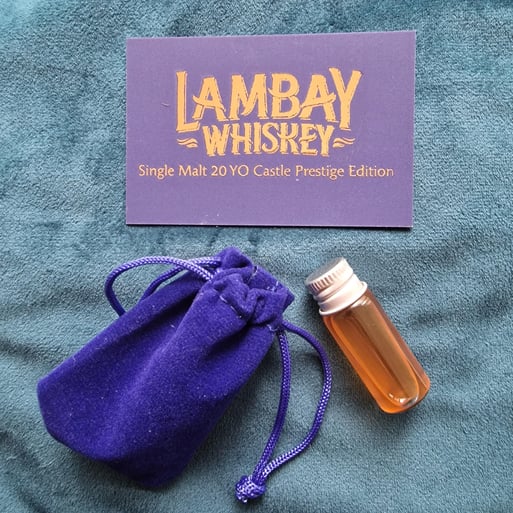 How does the sea-air exposed warehouse have an impact on the whiskey itself? If we think back about how spirits were transported centuries ago, crossing the seas in barrels were in fact maritime spirits. These was subjected to temperature fluctuations, the salty sea air, and the constant motion of the boat. The resulting aged spirits would have ben intensely rich and had a noticeably briny quality, and drinkers couldn't get enough. This is what brands like Clonakilty and Lambay are trying to reproduce by having their warehouses being in close proximity to the sea, if not actually on a barge. Jefferson Bourbon have released a bourbon with the statement "Sea-Aged Bourbon", and it's delicious!
I'm a fan of variety finishes, and Lambay's history and relationship with Cognac is brought through their whiskeys. Having tried their Malt Whiskey, I've been waiting to see an age stated whiskey from Lambay, and this did not disappoint. On the nose, I was initially hit with the orchard aromas, as if I was walking through a field of apple and pear trees, fresh grass with a hint of floral. A few more drops back in and the tropical notes and floral notes expected of cognac finishes are there.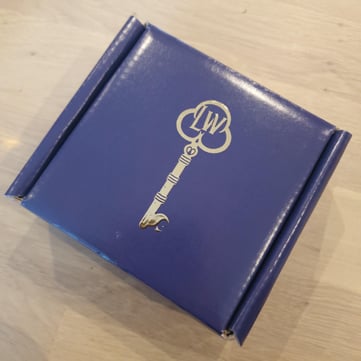 All of these smells were registered on the taste, a surprising nuttiness, which I've had before from the sourced renowned Irish distillery, a then buttery ginger biscuits on the side of the tongue, and apple pie spice mix towards the end. The finish is medium, with saltiness on top of the spices and fresh apples.
You can purchase one of the limited edition 8,000 bottles of the Lambay Single Malt 20 Years Old Whiskey Castle Prestige Edition from Lambay's website here for €560 or visit their microsite here to find out more.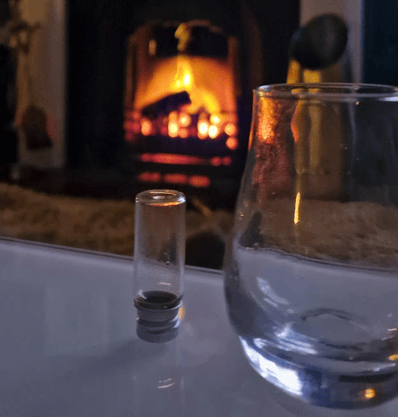 Tasting Notes: Lambay Single Malt 20 Years Old
Nose:
Green apples, orchard, fresh pears, floral blossoms, tropical notes of banana and mango, hints of leather and must with some aged oak wood.

Taste:
Almond and macadamia nuttiness, some tropical ginger biscuits, spice, like a spiced apple pie mix.
Finish:
Medium length finish, hints of lingering ginger spices and black pepper, and there's the maritime salty air coming through on the tongue and mouthfeel.