For those who have never tried a Japanese whisky, you could do a lot worse than start with a Nikka From The Barrel. For one thing, Nikka make whisky that is still strongly influenced by the Scottish traditions absorbed and upheld by their founder Masataka Taketsuru, so, on first impression, the whisky may seem strangely familiar, if you've tried a few Scotch whiskys.
This small unassuming little square glass bottle, with its modest screw cap, starts to surprise and delight you. The contents of aromas, smooth and inviting. At first sip, it makes you curious, it has all the well known flavours, but then they begin to transform in unusual ways. A few more sips and it begins to grow on you as you explore the taste, you go from being comfortably seated with a Scotch, and then your friend comes round who has just been in Japan and introduces you to a whole new culture and Japanese cuisine.
It is products like Nikka From The Barrel that is helping Japanese whisky make inroads into our drinking habits, and being available where it once was unheard of. Japanese whisky aficionados may have tried Nikka From The Barrel and moved on in their journey for something more exotic but the quality of this whisky can't be denied. My bottle cost around €60 which, for a 51.4% abv product, isn't at all unreasonable.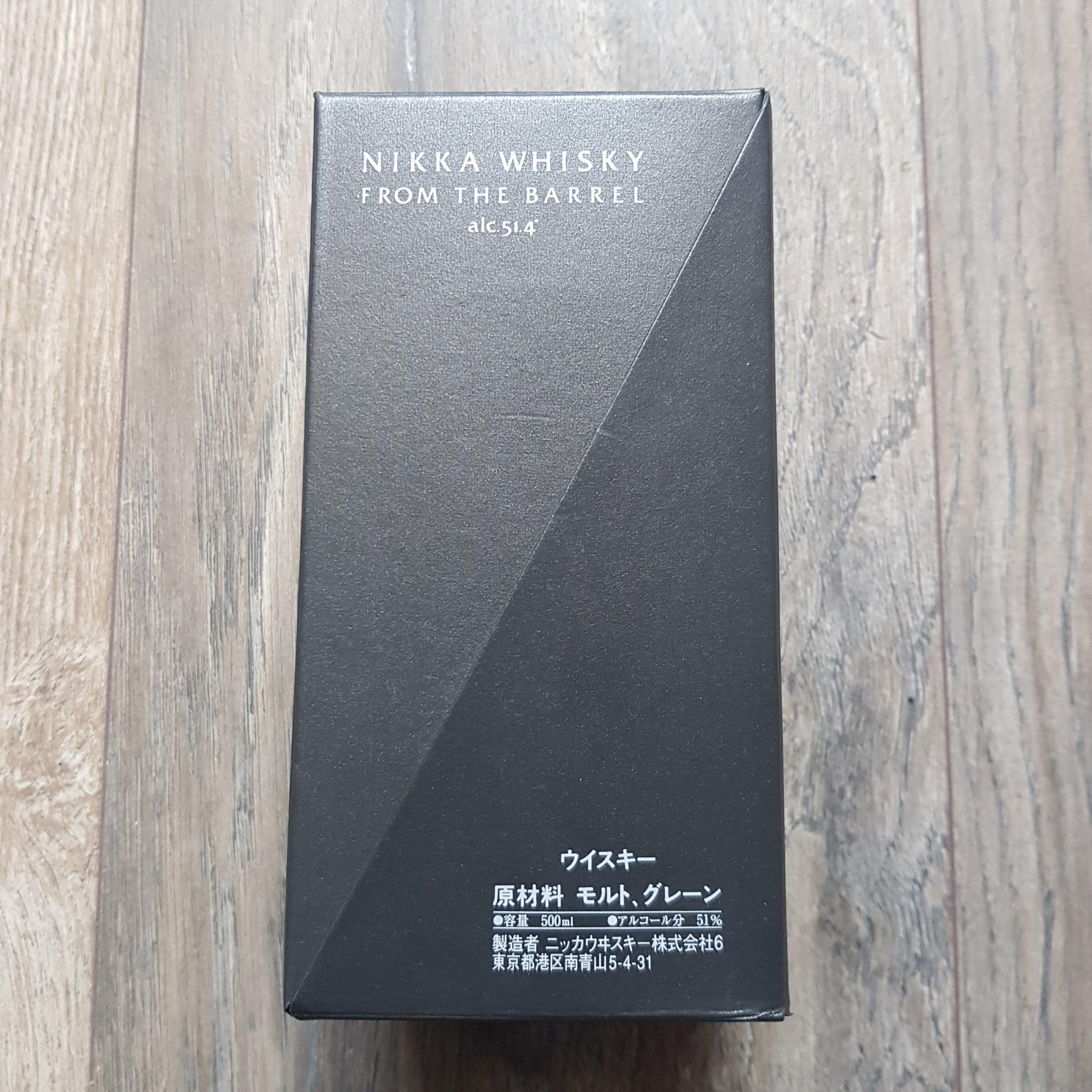 The whisky is a non-aged statement, similar to most blended Japanese whiskys, but is certainly not some raw, paint stripper. This whiskey definitely consists of matured liquid here and the impact of the first-fill casks and some inspired blending is clear. It's undoubtedly one to try blind on your whisky-loving friends to see what they make of it, a must for a Japanese whiskey tasting.
Nikka From the Barrel offers an accessible first taste that will have you looking for more. And, if you like it, you can move on to the single malts from Miyagikyo and Yoichi distilleries, both fairly easily found in a 10-year-old expression, or Nikka's intriguing Coffey Grain. The two Nikka distilleries produce fine, award-winning whiskies and are highly regarded. As Nikka themselves say, their whisky 'dares. It captures the senses. It imposes its own style.'


Tasting Notes: Nikka From The Barrel
Nose: Vanilla, fruit cake and wood smoke.
Palate: Notably rounded and smooth, even when neat; with water a more floral character emerges, and some lighter fruit and spice notes can be detected
Finish: A sustained and consistent balancing act.