Believe it or not, the origin of the miniature bottle of whiskey is closer than you think. In fact, if you've walked the streets of Dublin city, you have probably walked past the location where it all started!
We are all very familiar with seeing the pocket-sized bottles, be it in off-licences, airports, and airplanes across the globe. The first creation of the miniature bottle of whiskey dates back to 1889 in Dublin, created in Powers distillery.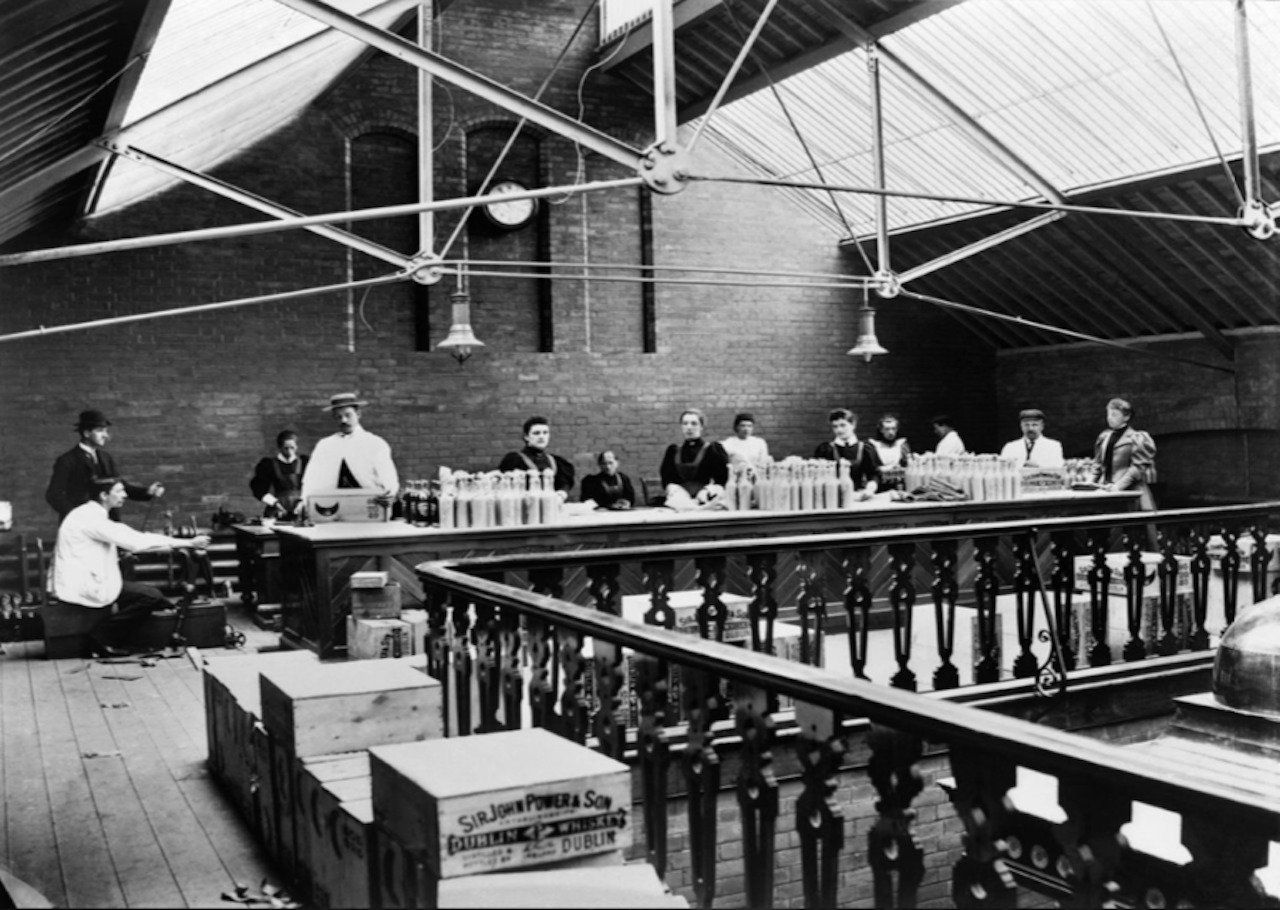 Powers distillery was created in 1791 at John's Lane in Dublin 8, by James Power. By the year of 1889, the Powers had a speedy growth and the distillery decided to move their bottling hall and warehouse from John's Lane to the block between Fade St. and Drury St., which is now home to Drury St. car park, George's Street Arcade, the Market Bar, The Chelsea Drugstore and Idlewilds bars.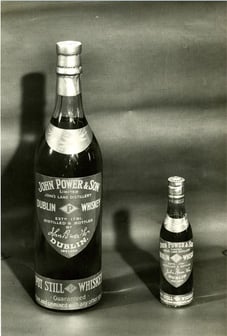 Where Drury Street Car Park is situated now, is where the bottles would have actually been stored in the warehouse. Today's miniature bottles measure in at 50ml, however, back then they were measuring 71ml. The world's first miniature spirit bottle was created in the heart of Dublin city center, and it was quickly became nicknamed and known as 'Baby Powers'.
It's not known for certain how or why the miniature bottles came to be, but many believe that it was inspired by the grooms and coachmen of the distillery who would regularly carry a small flask or flagon to help keep them warm from the elements.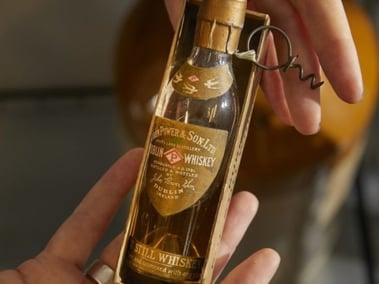 The miniature bottle was not just for males, the bottles grew in popularity for women as the 'Baby Powers' was a convienient size for a purse. The original design incorporated a minicork closure, however this was difficult to open with normal full-size corkscrews, and therefore it came with a miniature corkscrew. This was then upgraded to a screw-cap in later years with technology and a cost saver.