Whisky Auctioneer's annual revenue of more than £50 million provides a rapid overview of the current state of the whisky industry.
A 1974 vintage Ardbeg sold for a distillery-high £35,000 (not the biggest record the Islay whisky makers set themselves...), Bottle No. 1 from White Peak Distillery's first Wire Works whisky became the most expensive bottle of English whisky after selling for £9,900, and a 12-year-old Port Ellen whisky bottled for the Queen's Visit in 1980 fetched £100,000.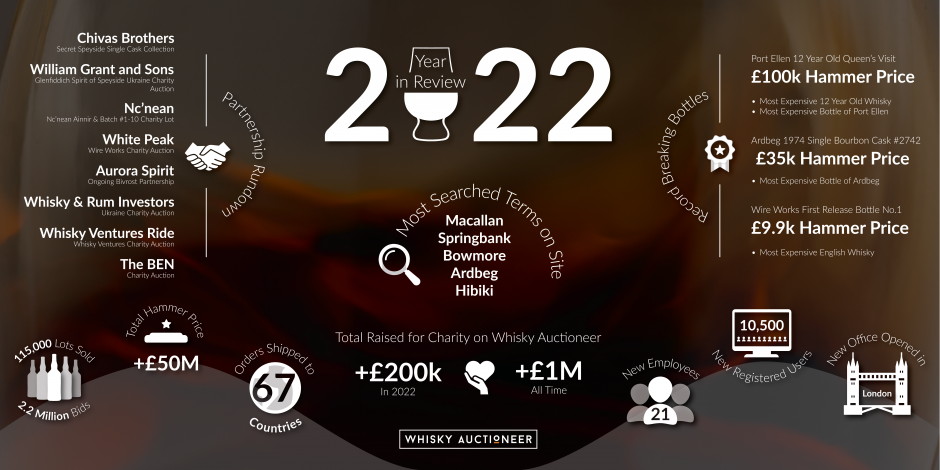 Whisky Auctioneer shipped to 67 countries in a year, received 2.2 million bids over 115,000 deals, and welcomed 10,500 new registered members. Bidders came from all over the world. The industry benefits from the customers' extraordinarily large wallets, but it also shows how the whisky market gradually distances itself from the regular consumer amid difficult economic times. At least there is a positive note in the fact that Whisky Auctioneer partnered with William Grant & Sons, Chivas Brothers, Nc'nean, and more to raise £200,000 to support a number of charitable activities.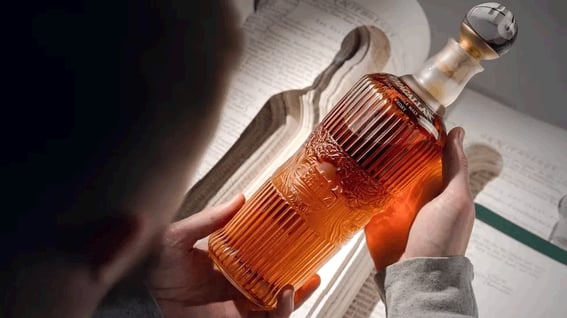 The site wasn't finished there, which is what stands out the most. On December 22, their final auction of 2022 commenced. It featured nearly 10,000 whiskies and spirits, including more than 400 Springbank expressions (the highlight being a 1952 vintage that is one of only 24 bottles in the world), a 12-year-old Islay malt thought to be Port Ellen from Samaroli that has never been put up for auction before, and a 63-year-old Ben Nevis distilled in 1926.
Still on the fence with investing in whiskey? Read my post on getting into whiskey investment for beginners.