Jack Daniel's was the first American Whiskey that I ever tasted, and I wouldn't be far off by saying it was nearly the same for every Irish person. Often mistaken for being a Bourbon, Jack Daniels is a fine example of great whiskey marketing. Back in Prohibition times, when whiskey was being diluted and coloured, made in bathtubs and labelled falsely... the best way to get people to drink more of your spirit was to use a mixer or with a boost from the creation of cocktails. But what better way to sell your whiskey than by adding it with a mixer, one that happens to be the largest selling soft drink in the world, a Jack Daniel's and Coca Cola.
Gentleman Jack is not a 'bourbon', though you'll hear it being called that regularly. Gentleman Jack is a 'Tennessee whiskey', and they sell a lot of it, and thus it deserves a review. The main reason I've given Gentleman Jack a review, is because it's a fashionable product that introduces new drinkers to whiskey, and I actually quite like it.
However, I also would not put Gentleman Jack in the same category as the classic black label Jack Daniels, this whiskey is one shelf above it. There is one key principal difference being that it runs through the charcoal filter twice (20 feet depth), it's filtered through charcoal both before being filled into the barrel and before it's bottled. This results in a smoother taste, making it more enjoyable to drink neat, on the rocks or with a mixer.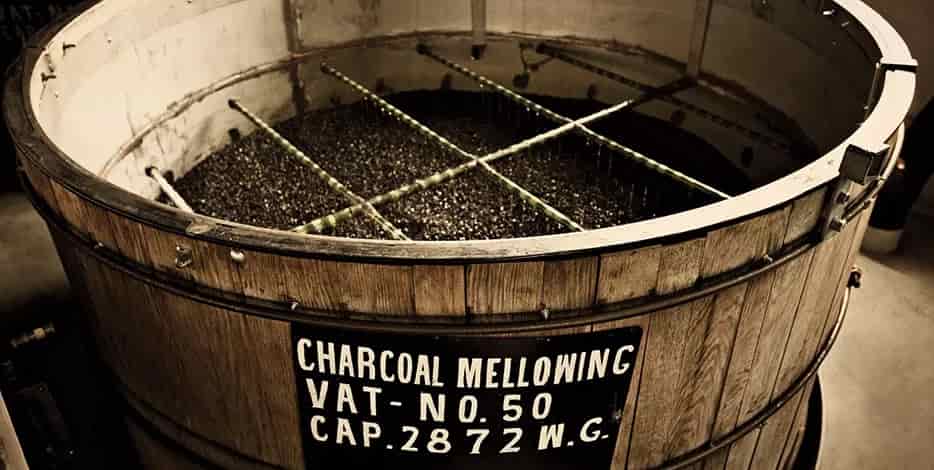 It's very easy to drink, it doesn't demand too much on the nose or of your palette. At first this was due to be a rare expression, but it became a regular bottling. I recommend having one of these bottles on hand to introduce non-whiskey drinkers to an American style of whiskey.

Tasting Notes: Gentleman Jack - Jack Daniel's
Nose: Spicy nose with caramel, charred oak and a little aniseed.
Palate: Liquorice-led palate with oak and cinnamon, a touch of banana too.
Finish: Roasty and toasty finish, plenty of spice and citrus too.