With the growing popularity of whiskey, many people are interested in learning more about its origins and how it became such an iconic drink in the United States.
While I've written about the history of whiskey in Ireland, this blog post will delve into the history of whiskey in America, exploring how it was brought over from Europe, how it evolved over time, and how it became a symbol of American culture.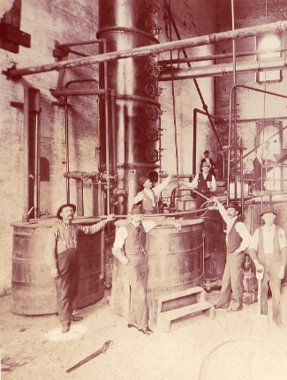 Whiskey, which is a distilled alcoholic beverage made from fermented grain mash, was first introduced to America by European settlers in the 18th century. The earliest American distilleries were located in the Appalachian Mountains, where Scottish and Irish immigrants brought their whiskey-making skills and adapted them to the local grains and resources.
Whiskey quickly became a popular drink among early Americans, with some historians even speculating that it played a role in the American Revolution. George Washington himself was a whiskey distiller, and many other founding fathers were known to enjoy a good glass of whiskey.
In the early 19th century, whiskey production in America began to grow rapidly, with many new distilleries opening up across the country. This led to a surge in demand for whiskey, and the drink became an important part of American culture.
During Prohibition, which lasted from 1920 to 1933, whiskey production and consumption was outlawed in the United States. However, this did not stop Americans from finding ways to get their hands on whiskey, and it became associated with speakeasies and other illegal activities.
After Prohibition ended, the whiskey industry began to rebound, with new brands and distilleries popping up across the country. Today, American whiskey is a global phenomenon, with many different styles and varieties to choose from.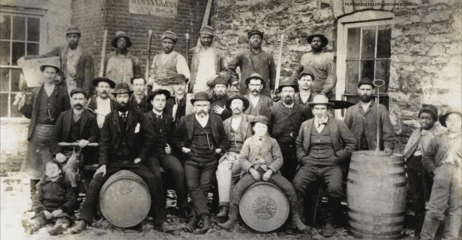 The history of whiskey in America is a fascinating and complex topic that is sure to be of interest to many people. From its origins in Europe to its evolution into an iconic American drink, whiskey has played an important role in American culture for centuries. Whether you're a whiskey enthusiast or just curious about the history of this beloved beverage, there is always more to learn about the story of whiskey in America.