Michter's burst onto my radar from Whiskey Live in Dublin Castle in 2019 where we met the infamous John Shutt. They have quickly become one of my favourite brands of American whiskey. I've had the pleasure to sample The Michter's Toasted Barrel Rye, the barrel proof and 10-year rye. I also had the pleasure of enjoying the 10-year bourbon (one of my most highly rated whiskeys and mostly recommended).
The Michter's small batch bourbon is made in small batches of just a couple of dozen barrels or less and is part of the standard US*1 Michter's range which also includes the American Whiskey, Original Sour Mash and a single barrel Straight Rye.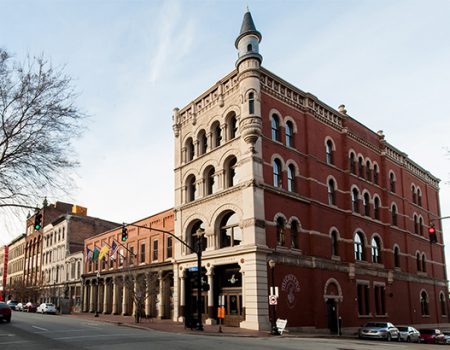 ABOUT MICHTER'S DISTILLERY
Michter's states the claim that they are America's oldest whisky producer. Founded in 1753, the original distillery was started up by the Swiss Mennonite, Schenk brothers, Johann and Michael, in Pennsylvania, using rye from their own grain fields in Schafferstown.
Throughout the Pennsylvania distillery's existence, its name has changed several times, it was know for most of its existence as Bomberger's, then Penno, and finally landing with the name Michter's. Where did they get the name from? Well it was changed around mid 20th century when the current owner at that time, Louis Forman renamed it after his sons, Michael and Peter, Mich - Ter.
While still in Pennsylvania, Michter's stopped trading on Valentine's Day, 1989. Chatham Imports bought the Michter's name in 1997and established a distillery in Shively, Kentucky, in 2014.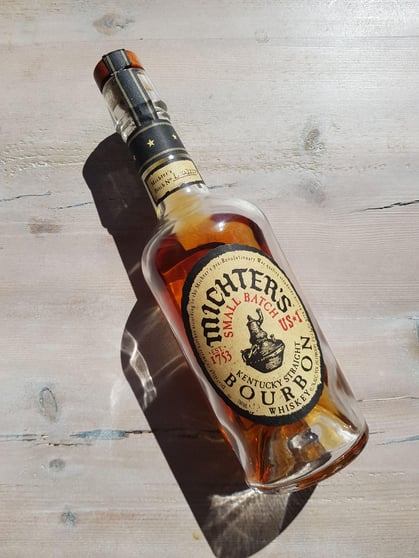 As their base range, it's a great introduction into Michter's, although it doesn't have the same character as their other ranges. I would put this Bourbon in the same range as Four Roses or Eagle Rare 10. It's very good, but if you have a few extra coins lying around, go up their range.

Tasting Notes: Michter's Small Batch Bourbon
Nose:
Caramelised sugar, corn, red grapes, raisins and almonds. Rich notes of barley and dried fruits.
Taste:
Caramel and vanilla. There's some oak and doughnuts filled with toffee, very rich, potent with spice, cinnamon and pepper.
Finish:
Some toffee, pepper and rye with a slight oak, notes of chocolate with cinnamon and butterscotch.