The rise and craze surrounding non-fungible tokens (NFTs) has finally hit the shores of Ireland, and Kinsale Spirits are at the forefront who are looking to cash in due to the popularity of Irish Whiskey, by auctioning a digital representation of a very rare 20 year old single malt, which is a world's first!
The Cask
This very rare cask of Irish Malt Whiskey is one of very few left in circulation from the original Cooley distillery. A beautifully smooth liquid, with a soft, yet sweet, candy flavour, some lovely fruity character, particularly of sultana and red apple, with a hint of ripe banana, this is a rich whiskey with great body and a very long finish. A very rare whiskey, it is best enjoyed neat, perhaps accompanied by chilled, still water on the side, and should be savoured, not rushed.

NFT Marketplace - OpenSea
OpenSea, is all about NFTs, a brand new type of digital good often referred to as a non-fungible token. NFTs have exciting new properties: they're unique, provably scarce, liquid, and usable across multiple applications. Just like physical goods, you can do whatever you want with them! You could throw them in the bin, gift them to a friend across the world, or go sell them on an open marketplace. But unlike physical goods, they're armed with all the programmability of digital assets.

A core part of OpenSea's vision is that open protocols like Ethereum and interoperable standards like ERC721 and ERC1155 will enable vibrant new economies where users truly own this powerful brand new type of digital item. Open, liquid marketplaces will help power these new economies, and they are building tools that allow any developer to build rich, integrated marketplaces for their digital assets.

OpenSea is the first and largest marketplace for user-owned digital goods, which include collectibles, gaming items, domain names, digital art, and other assets backed by a blockchain, now including Whiskey Casks.


The Objective
The team at Kinsale Spirits was looking to raise a minimum of €60,000 in funds from the auction of the rare cask, with the hope of a bidding war ensuing to give a much greater return. The cask eventually sold for $100,000, roughly €80,000 on OpenSea, via Ethereum blockchain. Non-fungible tokens are the latest trend on the investments market, which essentially are unique or limited edition assets that only exist digitally.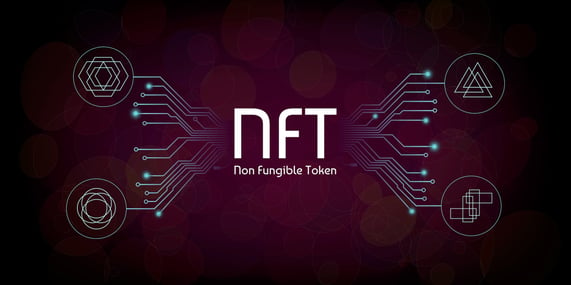 What is a NFT?
The purchaser buys a digital asset, and instead of having a physical certificate document, the record of ownership is recorded and secured on the blockchain. This allows anyone to verify the ownership and the authenticity of the asset. Anyone has the opportunity to view the NFT, however, the buyer has the status of being the official owner.
Kinsale Spirits have created a lot of buzz at the auction, and the cask in question originates from the former Cooley Distillery. This is the first time a whiskey cask has been represented by NFT and auctioned.
The new owner username: lds1080 in this particular instance, has also won the physical cask, which should increase in value over time, especially being the first Irish whiskey cask sold at NFT Auction.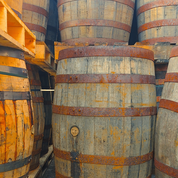 Ernest Cantillion, a co-founder of Kinsale Spirits, believes the appeal of the auction was that it would secure publicity. More important though is the wish to raise money for the spirits producer, which is in the process of establishing its own distillery.


Irish Whiskey interests China
China, which until recently has been a largely untapped market for Irish whiskey, has now seen a large interest in the likes of Midleton Distillery and Teeling Distillery aged whiskeys.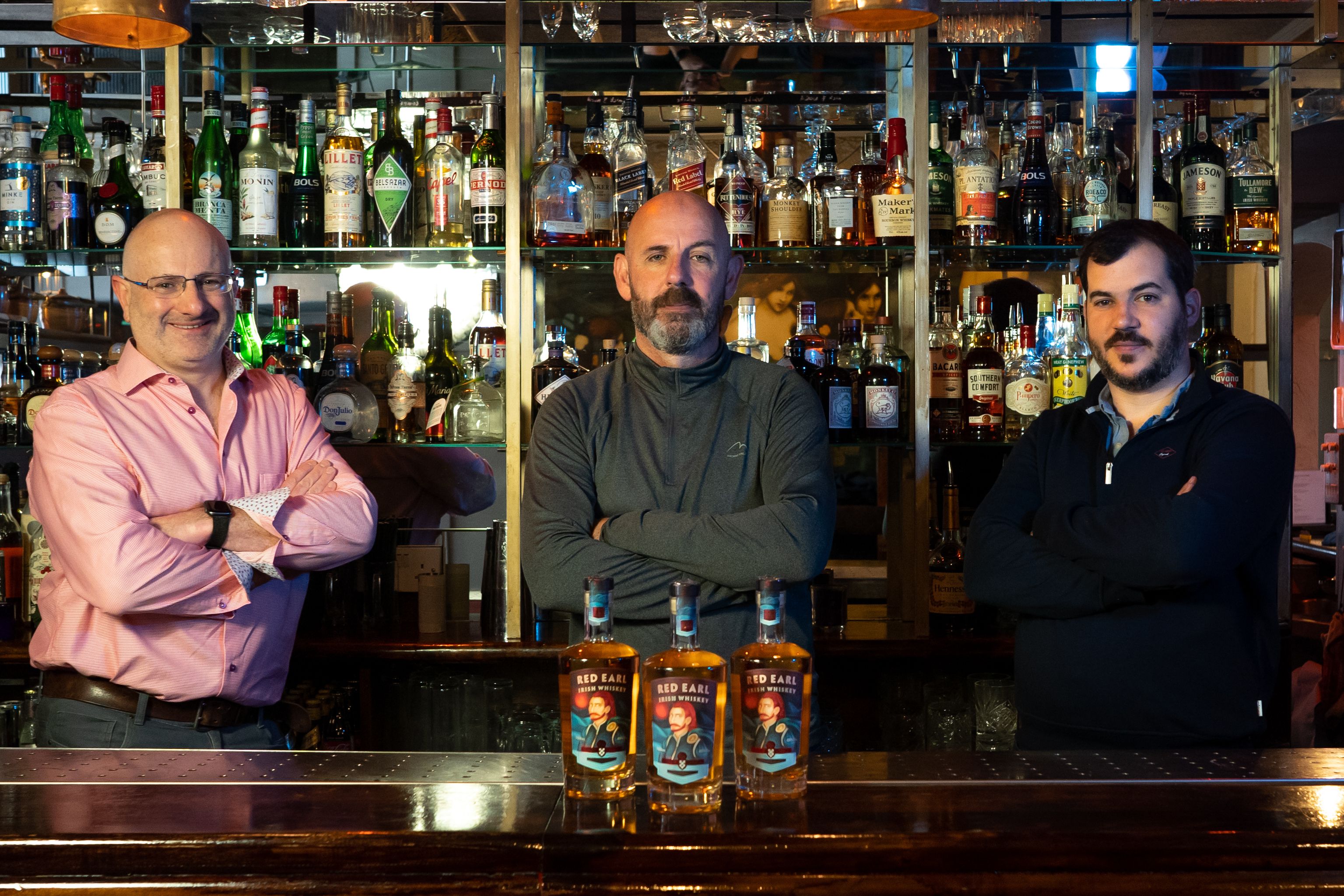 Founders Colin Ross, Tom O'Riordan & Ernest Cantillion
Mr Cantillon, a publican and restaurateur who runs Sober Lane and Electric in Cork city, co-founded Kinsale Spirits in 2015. The drinks maker's brands include Kinsale Gin and Red Earl Whiskey.
"We've taken full advantage of the fact that Cork is twinned with Shanghai to get our product out there through various contacts. We've faced challenges along the way with this, not least lately. We've a container headed that has been held up due to the delays arising from the ship that got stuck in the Suez Canal so we may well miss a trade show in Hainan we were hoping to make,".
It is currently in the middle of confirming planning permission for a new distillery that will produce about 30,000 bottles a year on a site near Summercove.
"We've invested about €2 million in the business so far. Covid has held up planning but we have most of the equipment bought and are ready to go,"
Looking forward to seeing if more distilleries look into NFTs due to the success of this auction, and we'll wait and see how the progress of the new distillery in Summercove unfolds. Best of luck to Kinsale Spirits.