Kooper Family Barrel Reserve Rye
The Kooper Family is based out of Waco, Texas, and they bring together this blend of barrel strength whiskey, made out of mostly 4-year MGP with 6-year Tennessee distillate. They are also part of the new wave of "Texas-style" whiskey. They are a family-owned and operated Whiskey Blending House in the heart of historic Fayette County, Texas. They obsessively practice the art of maturing, finishing, and masterfully blending exceptional one-of-a-kind whiskeys through the use of the world's highest quality oak, the aging power of the Texas climate, and patient dedication to the craft.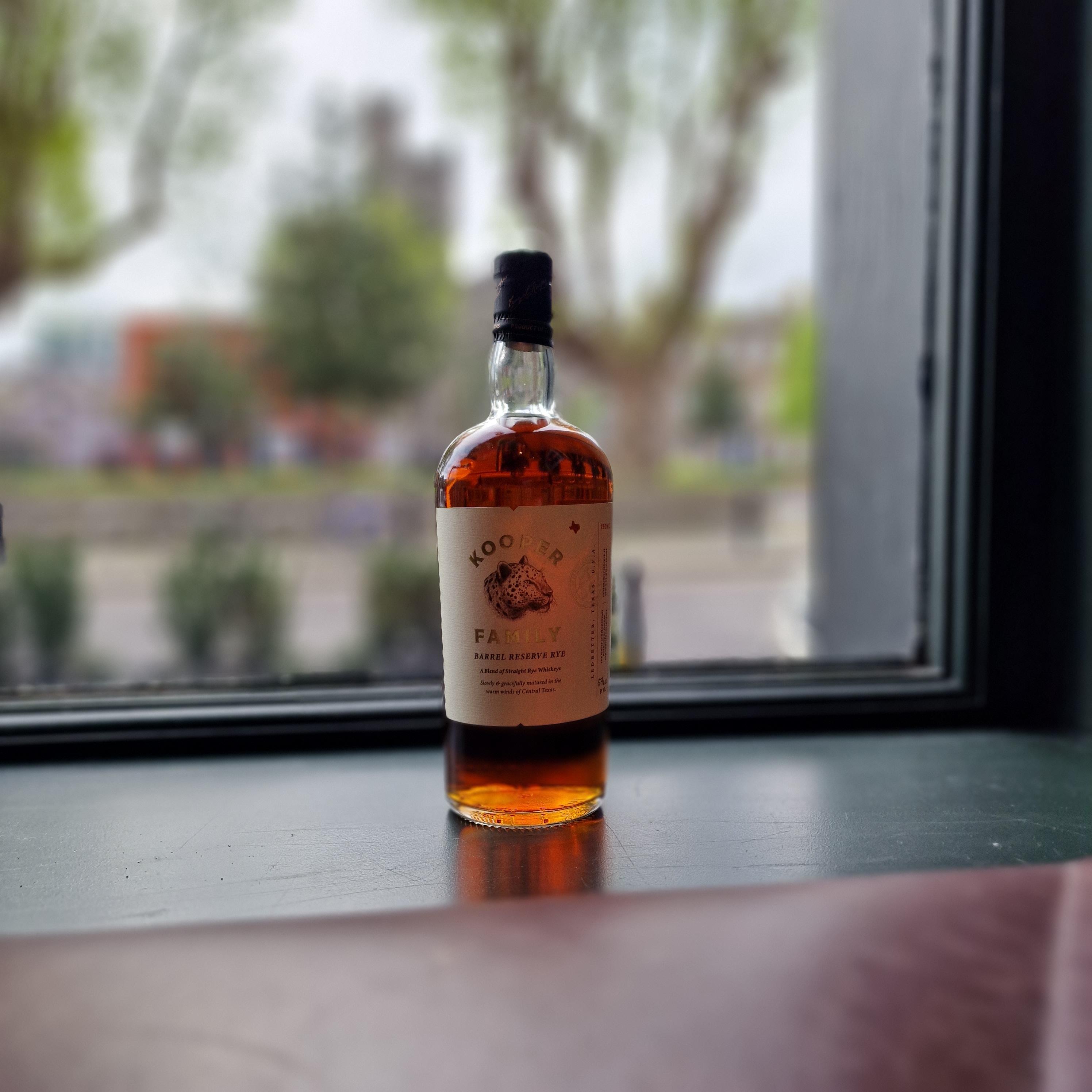 The star anise spice going on in the palate keeps me coming back for more and more. I'm fascinated with this whiskey, it keeps me guessing what's going on. Ever since I came across Willett Small Batch Rye, I've been going down the trail of American Rye Whiskey. It's not Willett, but it's still full of flavour and herbal notes.
This bottle was 57% abv, or 114 proof. However, at that strength, it's not that obvious on the palate. There is no astringency or burn to speak of. I am now more fascinated by the idea of what the brutal Texas climate does to the aging process for whiskey.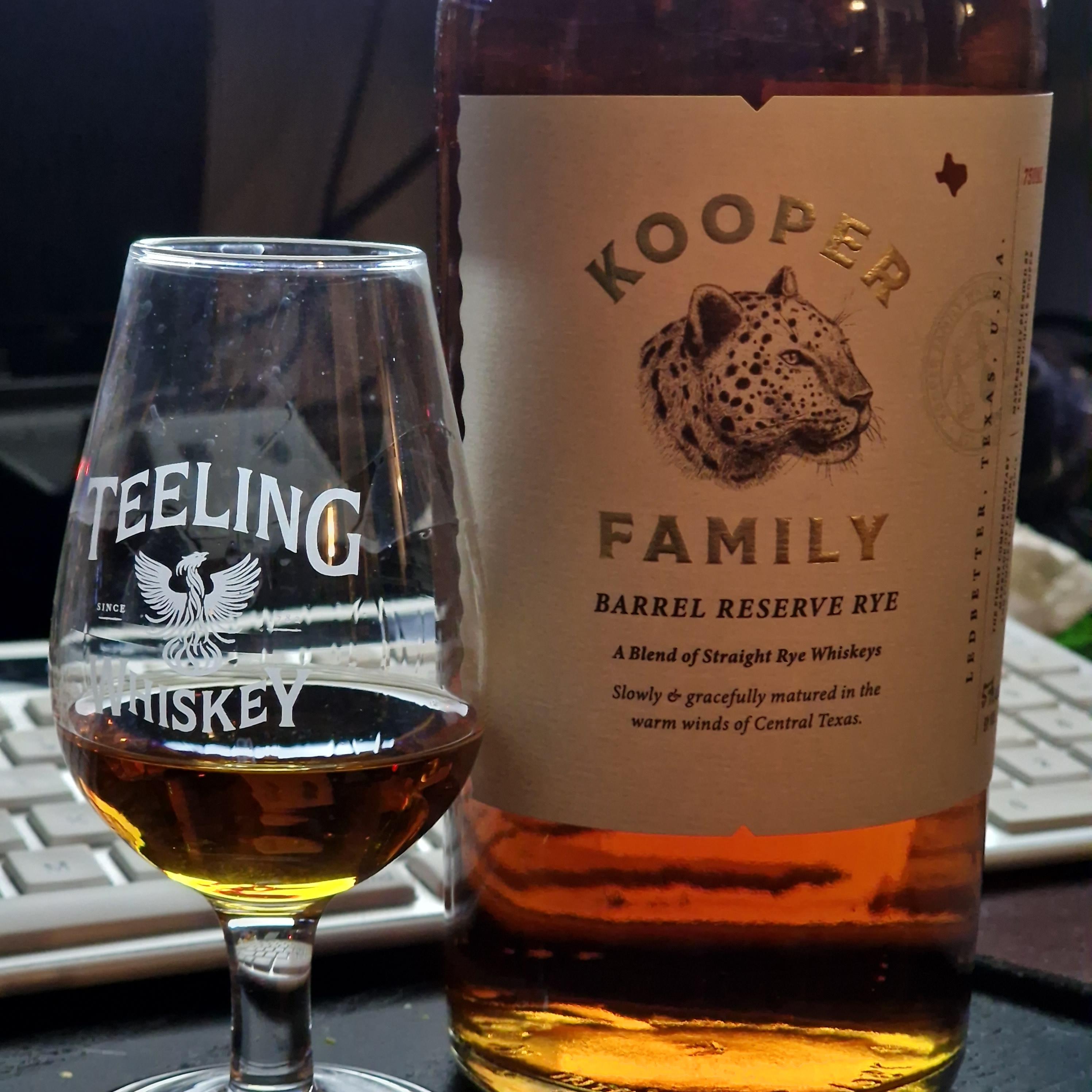 Tasting Notes: Kooper Family Barrel Reserve Rye
Whiskey Review

Nose
Plum and cherry syrup, surprisingly little burn for the proof, a little medicinal and sweetly herbal in the back
Taste:
This palate is really challenging for me. Medicinal cherry syrup, stone fruit, and a bit of milk chocolate. Strangely, anise. This is incredibly smooth for the proof.
Finish:
A lingering herbal aftertaste with a mild burn. It really sticks around in the back of the tongue after a few sips