Maker's Mark Maker's 46, this whiskey has divided many people, and not because of the whiskey itself, but the way in which it has been created. What I would see as a restless spirit of innovation and experimentation, others believe that it breaks the rules and regulations built on a distorted view of what the 'traditional practice' of maturing whiskey.
To give you some context, we will first look at Maker's Mark, it has somewhat of a cult following or cult brand. It's not as unknown as in the past, however, it is still readily available worldwide.
The difference here with Maker's 46 is that the distillery takes barrels of their fully matured Maker's Mark whiskey, that is ready for bottling, and they empty those barrels and put the whiskey to one side. The next step is pulling the top off the barrel and putting ten new, specially treated staves of French oak inside. This provides no structural purpose... its' sole purpose is simply to add flavour to the whiskey. The whiskey is then returned to the original barrel, with the addition of the staves, and left to mature for several more months. Then it is bottled at 47% abv, a little stronger than the regular Maker's.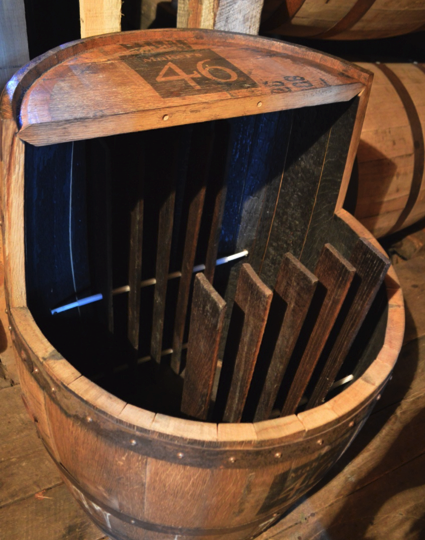 How does this effect the whiskey, you say... the effect of the toasted staves is to add extra toasted oak and caramel flavours, and the result of bottling at a higher strength is to heighten the punch on the mouth feel. It's the 1st new Maker's Mark in over 50 years and has proved to be hugely popular, and so it should!
Now then, back to my first point, if you did this with a Scotch Whisky, they would be up in arms. Why? Well John Glaser of Compass Box essentially tried this with their first batch of Spice Tree, everyone loved it, but the Scotch Whisky Association (SWA) did not, so it was withdrawn from sale.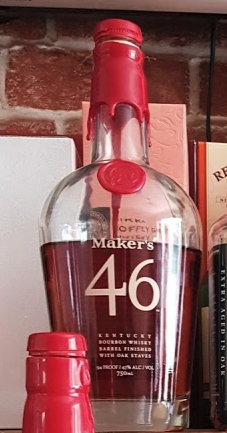 Wine makers do this regularly, Kentucky bourbon distillers do this, but due to regulations and laws, Scotland can't. The view of the Scotch Whisky Association according to Compass Box website is "Quality is completely irrelevant". Their interpretation of the law is that this is not 'traditional', so that was the end of that. However, I for one are for innovation and testing the boundaries of what is possible, sure look at Currach Irish Whiskey and their adventure with seaweed.
Tasting Notes: Maker's Mark Maker's 46
Nose: Burnt toast, caramel and vanilla grain.
Palate: Ginger, caramel and oiliness. of the standard Maker's Mark but enhanced and more complex. Liquorice, loads of cereal and more weight.
Finish: Perhaps on the sweet side for the European palate but a satisfying dram.