Whiskey has been a popular alcoholic beverage for many years. However, have you ever considered the steps involved in its' creation? Fermentation is one of the crucial phases in the creation of whiskey. We'll delve deeper into the whiskey-making process' fermentation in this article.

Using yeast, fermentation is the process of turning carbohydrates into alcohol. Making a mash is the initial stage in the manufacturing of whiskey. Hot water is combined with grains like rye, corn, and barley to achieve this. Before adding yeast, the mixture is allowed to cool to a predetermined temperature.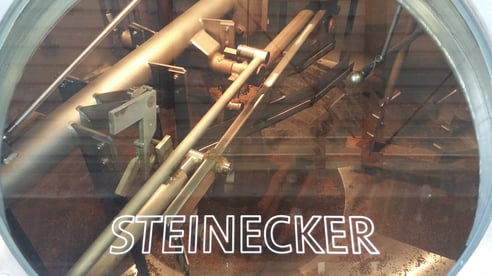 Alcohol and carbon dioxide are produced as byproducts of the yeast's consumption of the mash's sugars. Depending on the type of whiskey being produced and the intended flavour profile, this process usually takes 2-4 days.

The mash is continuously churned during the fermentation process to ensure that the yeast is dispersed evenly and that the temperature stays steady. This is crucial because if the temperature rises too high, the yeast may perish, and if it falls too low, the fermentation process may become sluggish or cease entirely.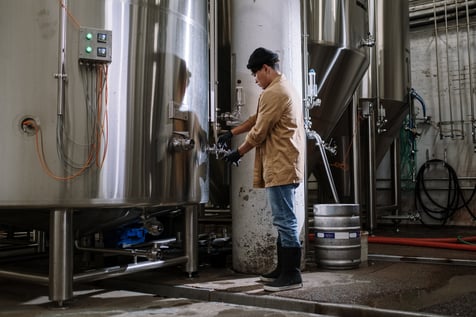 Once fermentation is complete, the resulting liquid is called a wash. This wash is then distilled to remove impurities and increase the alcohol content. The resulting spirit is then aged in barrels to develop its unique flavour and colour.


Fun fact: Depending on the type of whiskey and the desired flavour profile, the amount of time that whiskey is aged can vary significantly. For instance, bourbon must age in new, charred oak barrels for at least two years, whereas Scotch whisky must mature in oak barrels for at least three years.
An essential step in the production of whiskey is fermentation. It is the procedure that turns sugars into alcohol and prepares the groundwork for the remaining stages of manufacturing. You can have a deeper appreciation for the art and science of whiskey production by studying the fermenting process. Find out more about Whiskey making here.