How To Make An Old Fashioned Cocktail
To simplify this drink and break it down, it is essentially is a pour of whiskey over ice, that is both sweetened and seasoned. As simple as that sounds... it's a classic that still stands out since its' creation almost 200 years ago.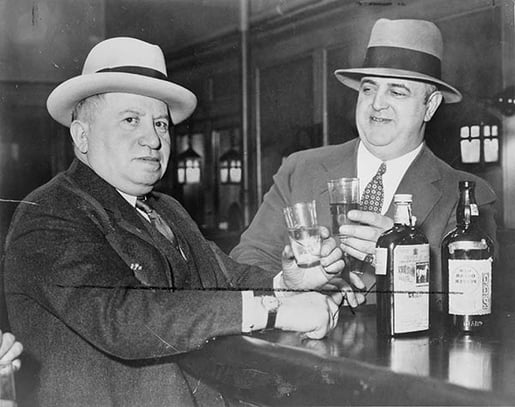 The cocktail was first conceived by adding a spirit, sugar, water, and spices/bitters. An Old Fashioned Cocktail hits all those marks. I recommend starting with top ingredients, such as your favourite whiskey, my key takeaway here is; 'If you wouldn't sip it neat, don't put it in your cocktail'. If you fancy making it a non-alcoholic Old Fashioned cocktail, try Lyre's American Malt non-alcoholic. You also have the option of using a sugar syrup or muddling sugar and bitters.

Sugar syrup will save you time if you are in a hurry, however, if you want to make the drink the old fashioned way (see what I did there...) as they did back in the 19th century, granulated sugar or a sugar cube is the way to go. If you want to make the cocktail with more of a modern twist, opt for simple syrup, such as Monin syrup. Just know that simple syrup adds a bit more water to your drink, so you may need to adjust your ice and stirring accordingly.

Once you've mastered the Old Fashioned, I highly recommend you also try making the cocktail with rye whiskey instead, which results in a slightly spicier drink. If you or a guest is not a whiskey fan... you can replace it with rum, brandy, or any number of spirits. But there's something about the bourbon-spiked version that drinkers have been coming back to for decades, so why mess with perfection?

Ingredients:
1/2 teaspoon sugar
3 dashes/drops of Angostura bitters
1 teaspoon water
60ml whiskey (I recommend a good bourbon...)
Garnish: orange peel


Method:
Add the sugar and bitters to a tumbler glass, then add the water, and stir until sugar is nearly fully dissolved.


Fill the glass with large ice cubes, add your whiskey of choice, and gently stir to combine.


Twist the orange peel over the glass to express the oil, and then drop it into the glass or hang over the side.