With the resurgence, the revival, the renaissance and more of Whiskey, there's a whole wide world of whiskey out there, but while we know that's cause for celebration it can also be a daunting prospect particularly if you're new to the category. What's type of whiskey? Where do I start? What do I try?
To help put your mind at ease and get you on your way, I've put together a guide. It details several of the most important styles of world whiskey and who's likely to enjoy them, and includes product recommendations for each.
Just want the list? Here's some of my essential whiskey list:
Bourbon – Eagle Rare
American – Gentleman Jack
Irish – Redbreast 12
Canadian – Lot 40
Islay – Laphroaig
Speyside – Macallan 12
Lowlands – Auchentoshan
Indian – Paul John Peated
Blended Scotch – Chivas Regal 12
Japanese – Hibiki
1. Bourbon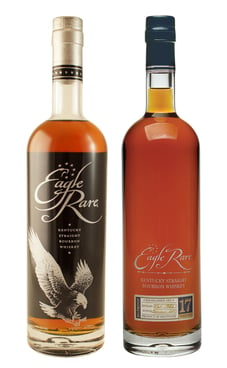 Description
Bourbons – like a lot of American whiskies – are usually a lot younger than equivalent Scotches, and that's generally due to high humidity and a significant angels' share. That's not to say they're inferior though – they just mature more quickly. What you're looking at with bourbon is sweetness, flavour (especially vanilla) and smoothness in abundance.
Who's it for?
Essentially anyone can get into bourbon – particularly if they're interested in trying whiskey but not necessarily ready to start with Scotch and deal with the pretentiousness around it. Bourbon is very much a, 'We've made this, do you like it? Oh, you don't? Let's move on then.' It's open to exploration and a nice gateway to more complex things.
Which should I try?
Eagle Rare: This is absolutely stunning stuff. It's all about sweet toffee and vanilla notes, and a really well-rounded balance, it properly sings when you use it in mixology.
---
2. American

Description
There are so many different styles of American whiskey right now. If you move through the world of mass-produced bourbon you'll find that it tends to be generally quite sweet, but move into the craft world of American whiskey and you'll discover some phenomenally spicy, rich and punchy whiskies.
Who's it for?
Drinkers of American whiskey are typically interested in exploring different, spicy, powerful flavours, while also being appreciative of a sweeter side to things too.
Which should I try?
Gentleman Jack: The toffee and oak notes are absolutely superb with this whiskey. It's like fresh wood shavings. A seriously impressive display of what great American whiskey can be, moving away from the uber-sweetness of bourbon and into something with a lot more depth.
---
3. Irish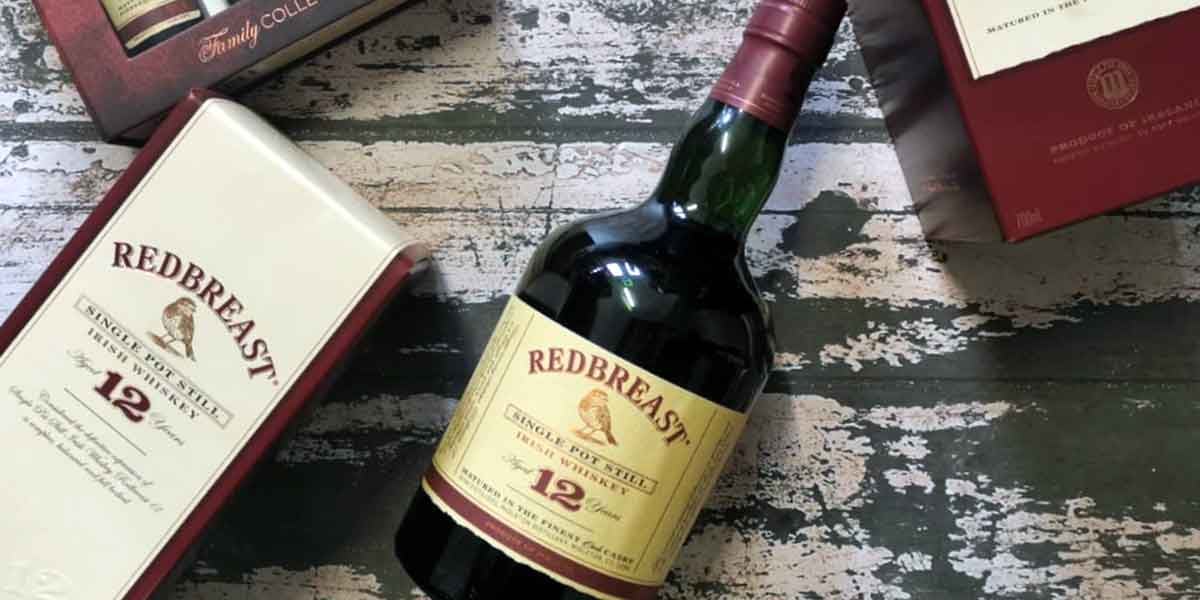 Description
Irish whiskey has enjoyed double-digit growth in the last couple of years. Gone are the days when it was only Jameson you'd see in every bar on the planet; Irish whiskey producers have consolidated their ranges and expanded into different flavour profiles. Now it's all about flavour-forward, personality-forward whiskey.
Who's it for?
Irish whiskey producers have been really good at adding personality to the market and making their whiskey feel like it's a really chilled-out drink, so something you'd enjoy with friends or on your own. In terms of flavour, it generally tends to be smooth, relaxed and rounded, with just a perfect amount of sweetness.
Which should I try?
Redbreast 12 Year: This is the classic Irish whiskey that we all know and love. This rounds off full of flavour and adds fruity, pot still, yet sherry notes. I would happily also recommend Teeling; they only release great stuff, and they really put the effort into their brand.
---
4. Canadian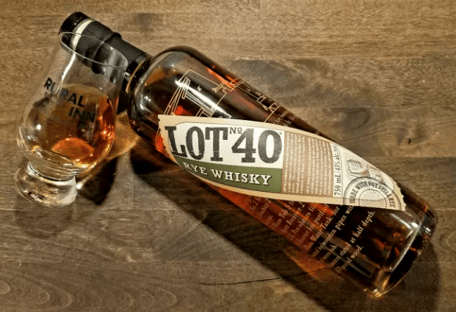 Description
I'm a passionate fan of Canadian whisky. The brilliance of this stuff is amazing. It's not too dissimilar to bourbon, but craft distillers popping up across the country are also trying to expand into becoming a separate entity. They're not so restricted in terms of production rules like producers are in the likes of Bourbon or Scotch, so because of that they're able to craft some really differentiated spirits, styles and flavour profiles.
Who's it for?
People who are proper whisky explorers and are looking for something different. They'll have to be willing to put a bit of effort in to find some of this stuff, but they'll be rewarded.
Which should I try?
Lot 40 Rye Whisky: A spicy, warming and oaky, with plenty of liquorice notes too.
5. Islay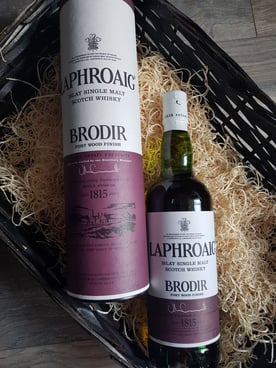 Description
Islay has a reputation for only producing big, peaty and powerful whiskies, but the reality is that's not necessarily true. Sure, there are real beasts like Laphroaig and Ardbeg, but then there's Bunnahabhain (mostly unpeated), Kilchoman (peated to varying degrees), and Bowmore (lightly peated) – they're all very different in reality.
Who's it for?
More people should be drinking Islay whisky! The assumed reputation often puts off people. That said, if you're a peat-head then Islay's an open shop.
Which should I try?
Laphroaig: This is the quintessential Islay whisky and the one that convinced me that whisky was a good idea. It's full of medicinal, malty, aromatic, sweet notes, with a real peaty undertone.
---
6. Speyside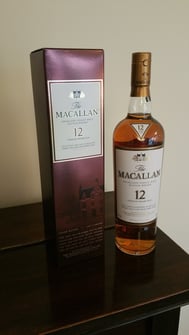 Description
Speyside is your classic, mass-enjoyed Scotch whisky. Nearly everyone has a favourite Speyside. You'll tend to find that there are quite a few Speyside fans who don't enjoy the more peaty styles available. You're generally looking at very rich, fruity and opulent flavours with Speyside whiskies.
Who's it for?
Speyside is arguably the easiest style to get to grips with. It's very well-considered and it's a lovely place to visit too. It's got all of the big names, so Glenfiddich, Aberlour, Glenlivet, Glenfarclas – the list could go on. These are the names people recognise and have grown up with. It's a category worth getting to know.
Which should I try?
Macallan 12: All of the whiskies in the Macallan range are worth trying, although you'd have to be feeling quite flush to buy some of the older ones. They've got a fascinating, meaty, sulphuric flavour because of the old-fashioned worm tubs the distillery uses to condense the spirit, with some sherry notes on top. Macallan 12 is an accessible and seriously interesting dram.
---
7. Lowlands
Description
The Lowlands doesn't get anywhere near the amount of attention it should. There are some genuinely lovely whiskies coming out of here, gentler in style than many others.
Who's it for?
Whisky from the Lowlands is great for people who want a gateway into Scotch. I use Auchentoshan in whisky tasting all the time for this reason – it's a really smooth and easy to drink Scotch.
Which should I try?
Auchentoshan: Get your hands on a bottle of this. It's just superb, super moreish, really sweet and smoky, fruit and light.
---
8. Indian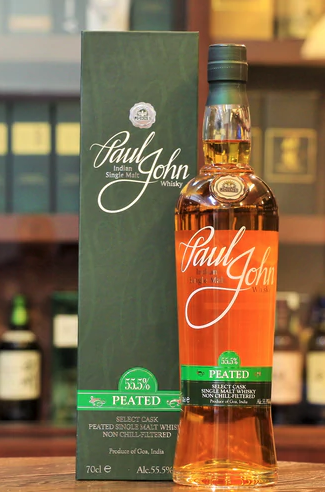 Description
India consumes a vast amount of whisky, and producers have no regulations like they do in Scotland. Some of it is made with molasses, making it closer to rum than whisky. That said, there are some genuinely incredible and well-made whiskies coming out of the subcontinent just now.
Who's it for?
Explorers with open minds.
Which should I try?
Paul John Peated: Paul John's passion for creating brilliant whisky knows no bounds. All they want to do is create interesting whisky and a diverse flavour profile. Paul John Peated is stunning – such a well-integrated peat flavour. It displays the brilliance of Indian whisky and just what can be done when it's done really well.
---
9. Blended Scotch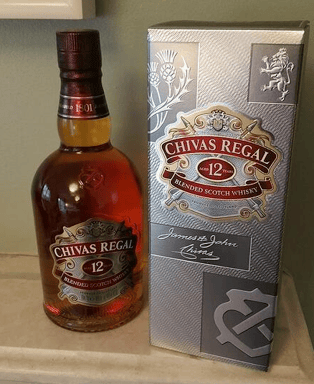 Description
Blends make up more than 90% of whisky consumed globally. They're incredibly important to the industry. Without them, there'd be no single malt. A single malt Scotch is a blend of whiskies from one distillery whereas a blended Scotch includes whiskies from multiple distilleries (including grain whiskies). It's all about weaving profiles together to create consistent styles.
Who's it for?
Blends are for everyone. There are so many different styles to work your way through.
Which should I try?
Chivas Regal 12 is an absolute classic, and an all-time favourite of mine. You know, the master blender for Chivas can supposedly detect 85 individual flavours? That's the degree of artistry we're looking at when it comes to blending whisky.
---
10. Japanese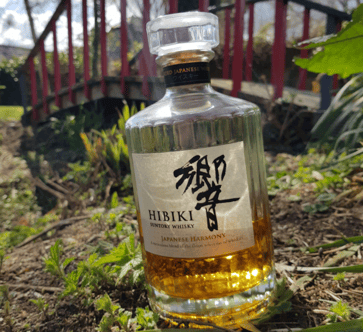 Description
Japanese whisky has seen a surge in popularity over the last five or so years. In the beginning, they set out to learn everything about Scotch whisky they possibly good: the process, the detail, the way of life – everything. Now, they've crafter their very own style. It's very fruity, smooth and drinkable whisky.
Who's it for?
Japanese whisky is aimed at people who maybe don't want the complecity of bourbon or Scotch, and who instead want something that is easy to drink but with plenty of character.
Which should I try?
Hibiki: I absolutely love this whisky. Creamy, fruit, and so well balanced. As for the 17 year old expression, that's greatness in a glass. That said, the 12 year old is more accessible and genuinely representative of what good Japanese whisky is all about.